Design & Installation
VersaCourt has extensive experience in the design and installation of multi-purpose court tile solutions for commercial applications. Our experts will work with you to develop a customized solution that meets all of your aesthetic and athletic requirements and integrates perfectly with your space. In addition, our partnership with The Recreational Group allows us to develop multi-surface recreational solutions to serve all of your facility's needs.
---

CAD Details
Click on the CADdetails logo to download VersaCourt's high quality design files for your next project.
---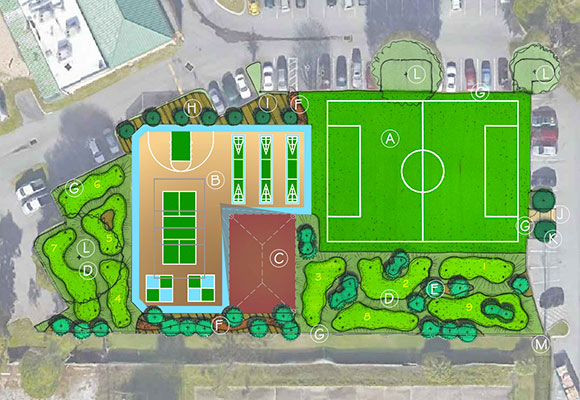 Let Us Help with Your Entire Space
VersaCourt experts will evaluate your existing space and develop a solution that encapsulates your aesthetic and activity requirements, while perfectly integrating with your property. Our in-house staff will then customize your court solution with hand-painted game lines, logos, and other designs to create a unique and personalized game court system. We then prepare your court for a easy-to-follow, hassle-free installation and set up, or we can send out a trained installation team to ensure that your project is completed to specifications.
---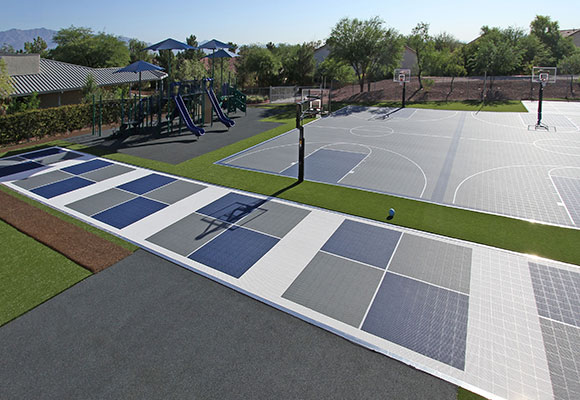 Commercial Court Installation
VersaCourt offers two options for court installation. For DIY installation, our staff will provide detailed installation guidelines and customer support to ensure a hassle-free set up.
For brand new court systems or multi-surface applications, one of our experienced installation teams will travel to your site and ensure that all surfaces are properly installed to your specifications.
---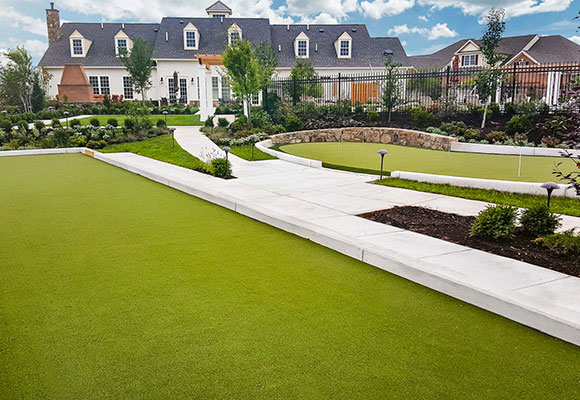 Integrating Additional Commercial Surfacing Amenities
VersaCourt is a proud member of The Recreational Group family of companies, which provides a wide selection of commercial recreational surfacing solutions and amenities. Our staff will work with you to develop customized commercial recreational solutions that your students, guest or residents will love.
Tour-quality putting greens, practice greens and artificial grass golf courses
Artificial grass and synthetic landscaping solutions
Synthetic turf tennis courts, bocce courts and multi-purpose sports surfacing
Playground safety surfacing
Pet grass systems