Other Uses for VersaCourt
VersaCourt tile can be utilize for more than game courts in a variety of spaces. From the garage to pet kennels, VersaCourt modular interlocking tiles are a great tile flooring option if you're looking for an easy, quick, and durable flooring solution.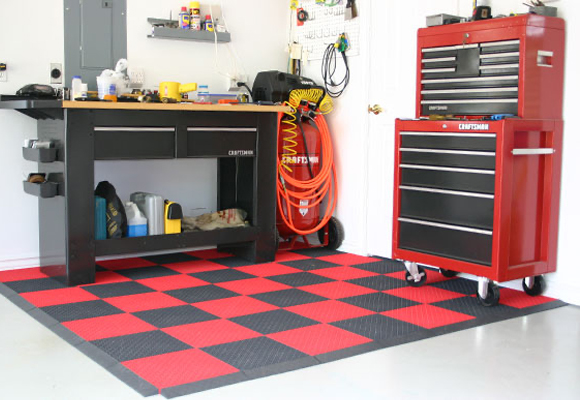 Commercial Slip-Resistant Flooring
The fast-draining, open-grid surface of VersaCourt tile makes it an ideal choice for many applications that are not necessarily sport related. It provides a clean professional appearance, resists slips and requires minimal maintenance. Plus, it is as easy to install as it is versatile. Tiles lock together and can be cut to fit irregular shaped surfaces with a fine tooth saw blade.
Garage and Shop Flooring
With VersaCourt tile, oil, dirt and grime will easily wash away – making it easy to keep your garage cleaner than ever. Soft yet tough, VersaCourt lets you turn your garage into a workshop or workout room, with the most comfortable, durable surface available. Our full line of colors choices allow a drab concrete floor to be transformed into an impressive area of your home.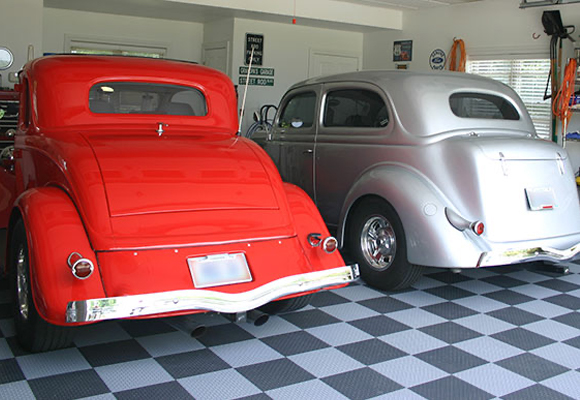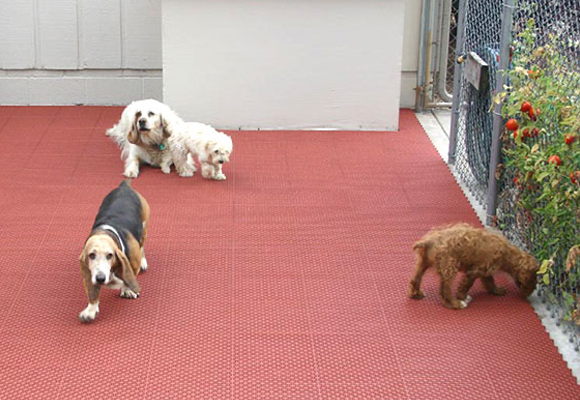 Dog Kennel Flooring
VersaCourt tile is ideal for dog kennels because it allows air and moisture to move underneath the surface to keep your pets dryer and cooler especially when compared to concrete floors in hot summers. Pet waste can be easily rinsed off the surface so pets stay clean and healthy.