Skating Rinks
VersaCourt offers the best indoor and outdoor skating rink surfaces in the industry. VersaCourt tile products were specifically designed and developed for enhanced skating performance, exceptional durability and improved safety.
Features
Resilient Material

VersaCourt tiles are molded from a specially blended high impact Copolymer Polypropylene that protects against scuffs, scratches and fracturing during intense play, and ensures a long life expectancy for all of VersaCourt tile systems.

Protection For Athletes

The suspended surface of VersaCourt tile systems offer slight vertical give and side-to-side movement between the tile, providing forgiveness for players' lower backs, knees, and joints.
Patented Surface Profile

The unique surface profile provides excellent grip and traction for athletes to make fast cuts and quick breaks during competitive play. Diffuser star perforations help to dampen sound and allow for evaporation of moisture beneath the surface.

Precision Locking System

Our revolutionary interlocking mechanism uses eight locking points on each tile. These eight separate locking points click together easily and keep the tile flat, preventing any tiles from turning or curling up.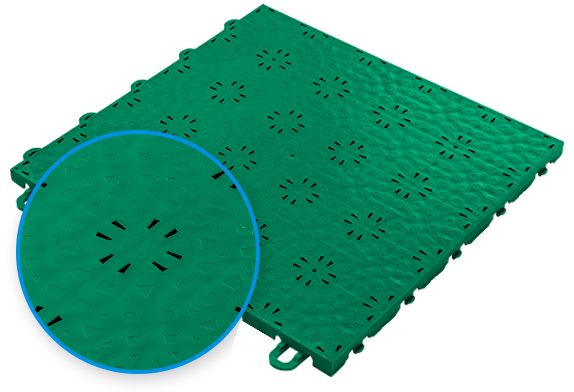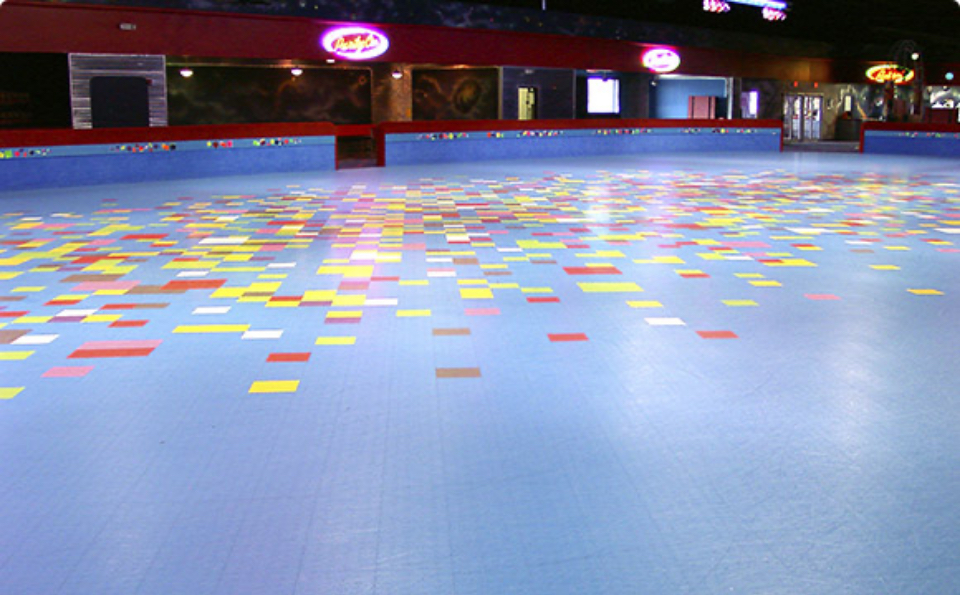 VersaCourt Indoor Skating Rink Surfacing
Our indoor skating rink surface, VersaCourt Compete, is built to stand up to heavy traffic and activity. It's perfect for resurfacing an existing skating rink surface, or building a new facility. The rigid compete tile provides a fast, controlled skating surface for quad, inline and roller skates alike.
VersaCourt Compete indoor courts provide a safe, durable, high-performance indoor sports surfacing system that is ideal for hosting a wide variety of activities. VersaCourt compete systems are exceptionally durable and require little to no maintenance.
VersaCourt Outdoor Skating Rink Surfacing
VersaCourt Speed Outdoor was designed for outdoor skating applications. The precision locking system and surface profile provides a smooth, monolithic skating surface with the best wheel grip in the industry.
VersaCourt Speed Outdoor courts are engineered to stand up to the toughest weather conditions and its specially shaped perforations allow water to drain easily and the surface to dry quickly, so your facility can be up and running quickly, even after heavy rainfall.
Design Options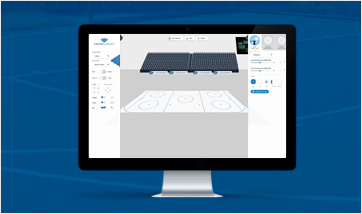 Design Your Own
Skating Rink
With our interactive court designer, you can create the skating rink of your dreams. Mix and match colors, add game lines and accessorize.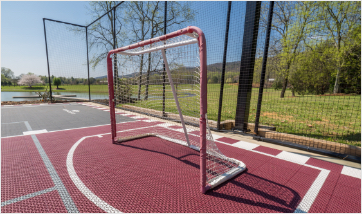 Hockey Goals
and Accessories
We offer the best hockey goals in the business. These are the most authentic styled, using the most impact resistant steel and finest construction techniques.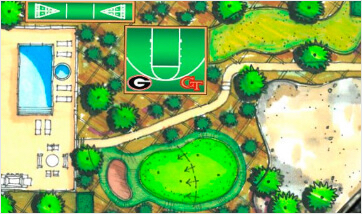 Professional Design Assistance
When you choose VersaCourt, you'll work with our in-house designers that create hundreds of court designs each year.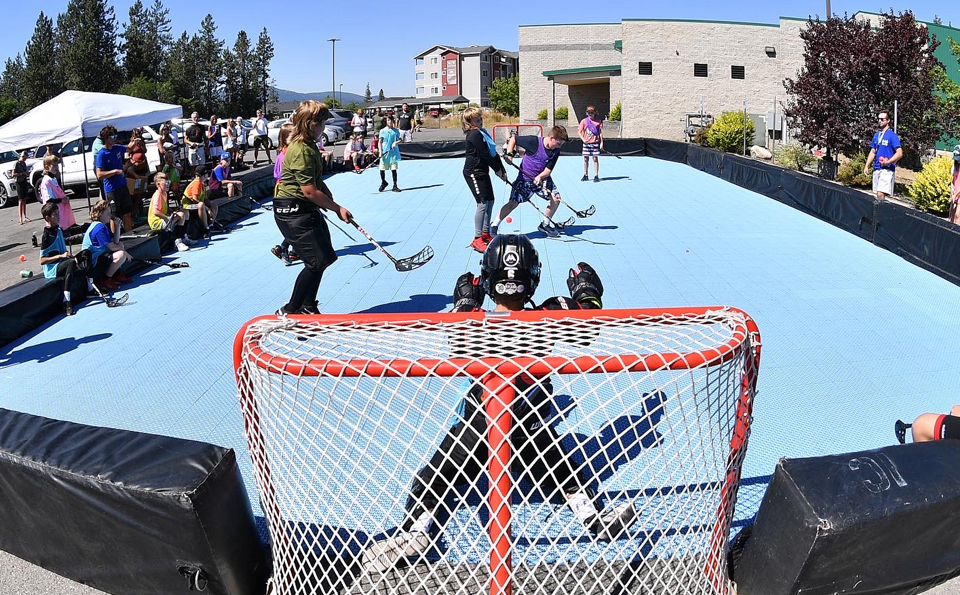 Roller Rink Rental Flooring
VersaCourt partners with RG Event Surfaces to provide rental flooring for roller skating events like inline hockey, skating rinks, roller derby and more. Designed with VersaCourt Speed or Game tile, you can rent a durable, high performing indoor or outdoor roller rink to accommodate your event.