Cornhole Courts
Whether you call it cornhole, bags, or tailgate toss, this game continues to grow in popularity throughout the United States. Our cornhole courts are a perfect addition for retail, restaurants, tailgating and more. Add your own logo or artwork and choose from a variety of tile styles and colors. Take games area to the next level with a VersaCourt cornhole court. Work with our team to create your own customized cornhole court with VersaCourt today.
Benefits of Court Tile
Design

Precision engineered with an open profile design and ¼" built-in, self-draining channeling system for maximum performance.

Size & Weight

Each tile weighs approximately 1.3 pounds and measures 15.75" x 15.75" with a thickness of 0.63". The perforations measure 0.13".

UV Stabilization

UV stabilizers are mixed into the materials and color pigments to make them highly fade resistant and non-slip.
Construction

Made in America using a 4-point injection mold with 24 connectors that yield a consistently flat and functional surface.

Heat Resistance

Commercial-grade, with temperature tolerances of -22°F to 248°F and a fire rating of HB (Horizontal Burn).

Warranty

Backed by our lifetime warranty, ensuring that VersaCourt customers will be provided with court systems that they will be able to enjoy for decades to come.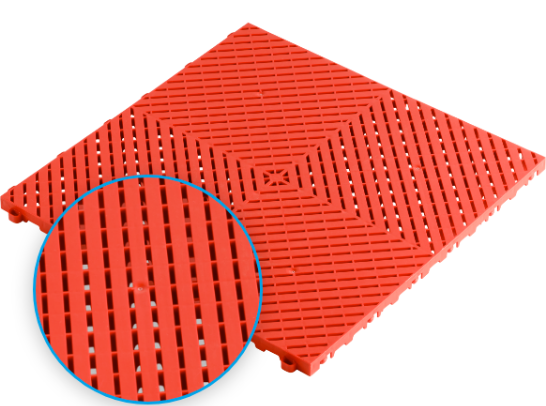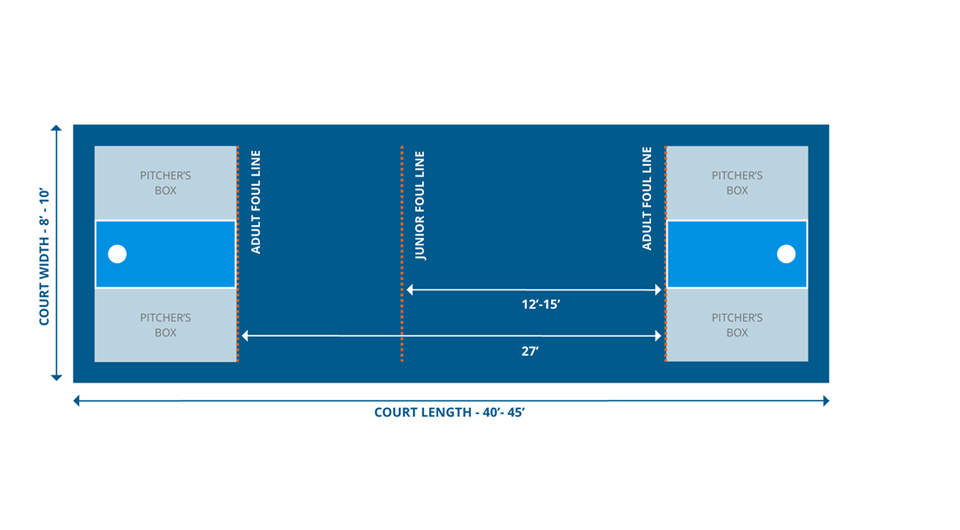 Cornhole Court Dimensions
VersaCourt cornhole courts can be sized for a regulation dimension or for Junior cornhole courts. A cornhole court is a rectangular playing area that can be between 8-10ft wide by 40-45ft long, with room for pitch pads and throwing mats on each end. Along with being portable, VersaCourt cornhole courts can be customized with your own artwork.
Artificial Grass for Cornhole
Play cornhole on an artificial grass surface designed and installed by XGrass. Create and outlined Pitcher Box areas that provides the standard cornhole court dimensions. This featured project was installed by XGrass partner Artificial Grass Superstore located in Phoenix Arizona.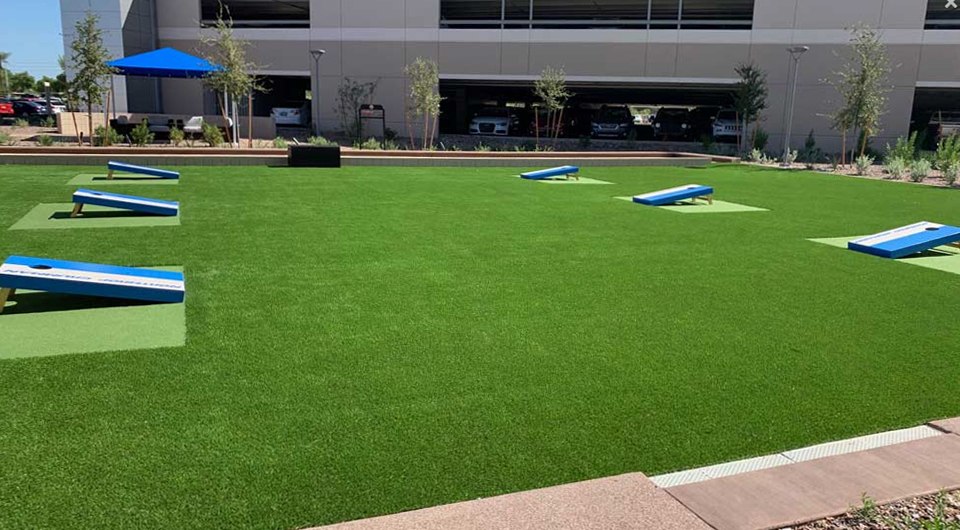 Design Options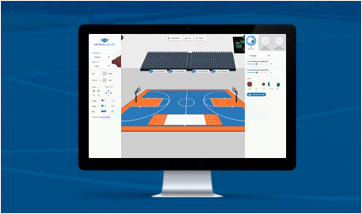 Design Your Own Dream Court
With our interactive court designer, you can create the court of your dreams. Mix and match colors, add game lines and accessorize.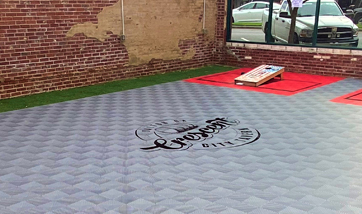 Customize Your
Court
VersaCourt cornhole courts come in many colors and can be decorated with logos or graphics for a unique and custom look.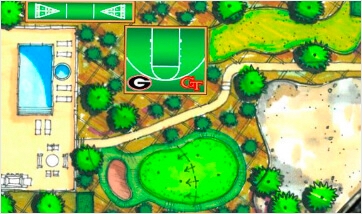 Professional Design Assistance
When you choose VersaCourt, you'll work with our in-house designers that create hundreds of court designs each year.
Add Cornhole to a Multi-Sport Game Court
Integrate more games into one court with VersaCourt's game line options and full array of accessories. You can easily add a cornhole court into a full multi-sport game court.

Looking for more fun amenities for your facility? The Recreational Group can bring your space alive with a large selection of innovative recreational surfacing solutions. Learn more about the range of spaces we have worked to bring alive.
Commercial Cornhole Court Gallery