Commercial Inline Hockey Rinks
VersaCourt offers a unique and high-performing court tile surfacing solution that is specifically engineered for inline and roller hockey application. Available for both indoor and outdoor settings, VersaCourt modular hockey tiles are built with a unique surface profile designed for enhanced skating performance, exceptional durability, and perfect puck glide.
Benefits of Court Tile
Low Maintenance

Easy to clean with broom, hose or leaf blower

Backed by Warranty

Offering limited and lifetime warranties for VersaCourt systems

Superior Skating Performance and Puck Glide

Unique surface profile designed for smooth skating and perfect puck glide

Up to 50% Cooler

Tile surface stays up to 50% cooler than concrete or asphalt
Unmatched Durability

Will stand up to aggressive play and harsh weather conditions

Wide Selection of Tile Colors

Tile is available in a wide variety of color options

Completely Customizable

Add your favorite game lines, designs and logos

Suspended Surface

Provides forgiveness for players' knees, joints and lower backs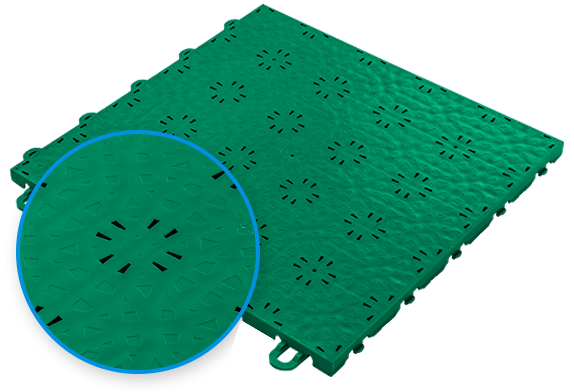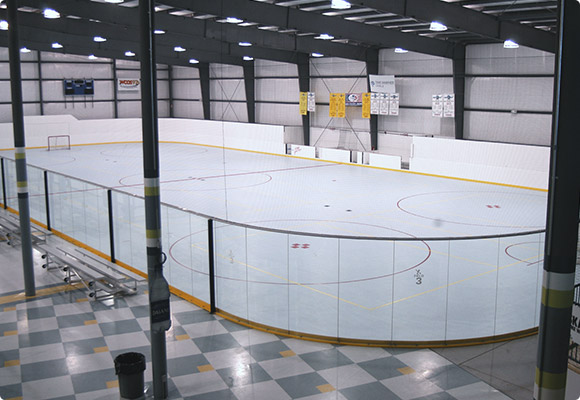 Indoor Inline Hockey Rinks
The special surface relief of VersaCourt Compete creates secure and smooth skate contact, allowing for quick acceleration, as well as enhanced maneuverability. While at cruising speed, your skates only touch the top surface with very low friction. For better cornering and stopping, your skates dig in to the lower surface profile for increased grip.
The real magic occurs with our unique surface tile design. Each VersaCourt Compete tile features tiny raised pinheads on the surface, which elevate the puck slightly so that it glides as if it's on a sheet of ice. In addition, our unique surface perforation diffuses air pressure build-up underneath the puck, so that it does not lift or wobble during play.
Outdoor Inline Hockey Rinks
VersaCourt Speed Outdoor was specifically-designed for outdoor skating and inline hockey applications. The unique surface design of the Speed Outdoor tile allows for natural puck glide, and the precision locking system provides a smooth, monolithic skating surface with the best wheel grip in the industry.
Speed Outdoor hockey rinks also feature quick drain and dry surface perforations and heat expansion joints, which make it an ideal surfacing solution for any weather environment.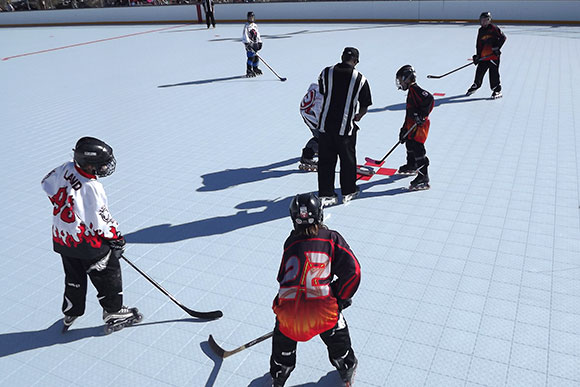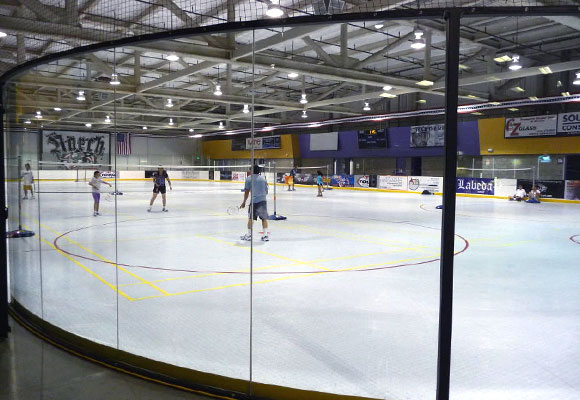 Customizable Options
For multi-purpose facilities, our court design experts will work with you to develop a court solution that can accommodate a wide variety of sports and activities. We also offer a selection of game court accessories, including basketball goals and net systems to allow you to host all of your activities effectively.
Design Options & Accessories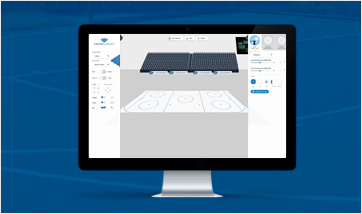 Design Your Own Dream Court
With our interactive court designer, you can create the hockey rink of your dreams. Mix and match colors, add game lines and accessorize.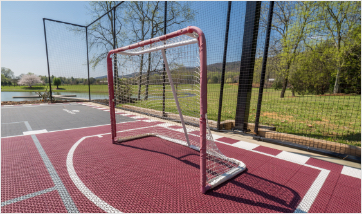 Hockey Goals and Accessories
We offer the best hockey goals in the business. These are the most authentic styled, using the most impact resistant steel and finest construction techniques.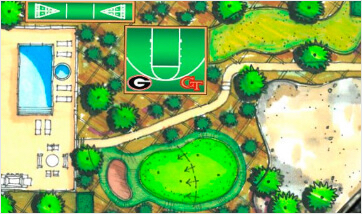 Professional Design Assistance
When you choose VersaCourt, you'll work with our in-house designers that create hundreds of court designs each year.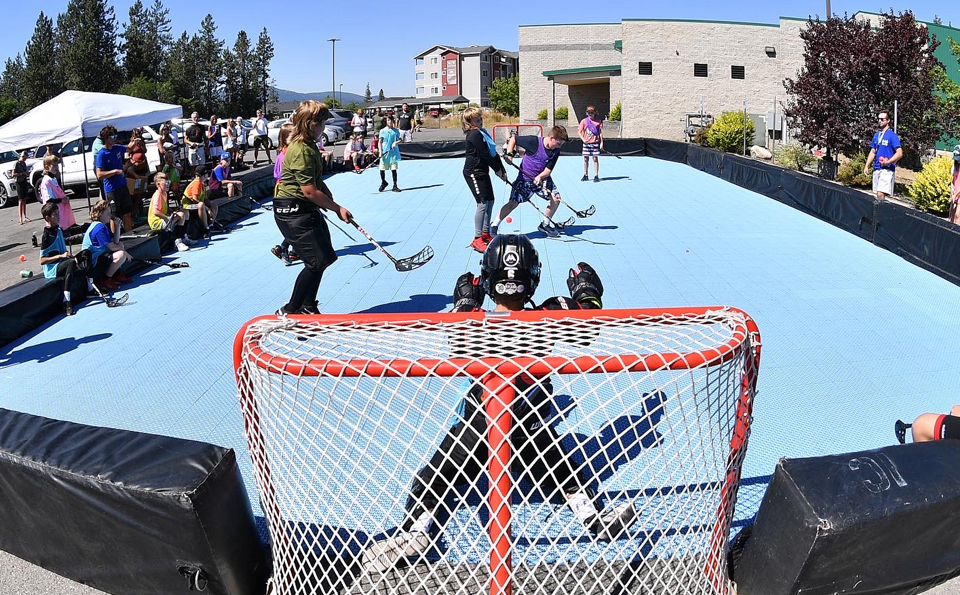 Roller Rink Rental Flooring
VersaCourt partners with RG Event Surfaces to provide rental flooring for roller skating events like inline hockey, skating rinks, roller derby and more. Designed with VersaCourt Speed or Game tile, you can rent a durable, high performing indoor or outdoor roller rink to accommodate your event.
Commercial Inline Hockey Gallery