Tennis Courts
With VersaCourt tile systems, you can build the ultimate high performance, low-maintenance tennis court for your facility. Our modular court surfaces are durable, yet comfortable to play on and provide great ball response and consistent bounce. Plus, they are extremely versatile. They can be used for new tennis court construction, resurfacing existing tennis courts or as portable courts for events.
Benefits of VersaCourt Tile
Low Maintenance

VersaCourt tennis courts are engineered to be fracture-resistant and can be easily cleaned with a broom, hose or leaf blower. If a tile is damaged, it can be easily replaced.

Backed by Warranty

Offering limited and lifetime warranties for VersaCourt systems

Superior Grip

Unique surface profile offers superior grip and traction

Up to 50% Cooler

Tile surface stays up to 50% cooler than concrete or asphalt
Unmatched Durability

Will stand up to aggressive play and harsh weather conditions

Wide Selection of Tile Colors

Tile is available in a wide variety of color options

Completely Customizable

Can be outfitted with other lines and accessories to be converted to a multi-sport game court

Suspended Surface

The slight vertical flex and side-to-side movement of the court tile provides forgiveness for players' knees, joints and lower backs, reducing the chance of injury during competitive play.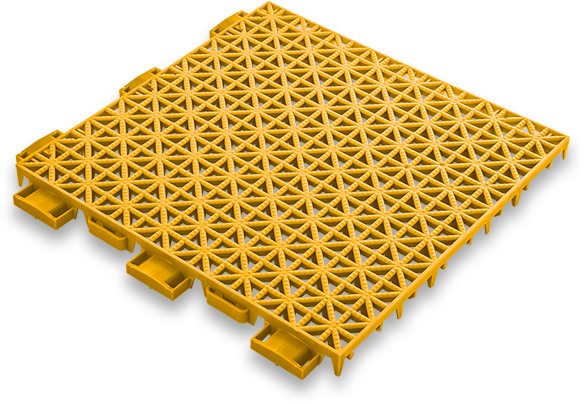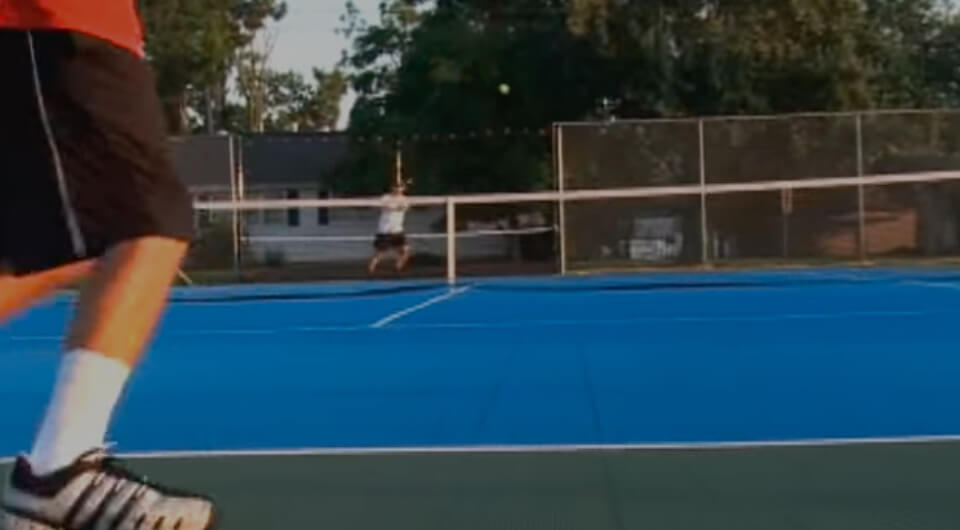 The Comfort of Clay - The Speed of a Hard Court
VersaCourt tile systems are ideal for creating a fast playing surface without the related pain and injury risks associated with typical hard courts. The VersaCourt systems' slight vertical flex and side-to-side movement provides forgiveness for players' knees, joints and lower backs, reducing the chance of injury during competitive play.

VersaCourt tennis courts have been tested and rated by the International Tennis Federation (ITF) as a fast-pace surface for recreational and competitive play.
Design Options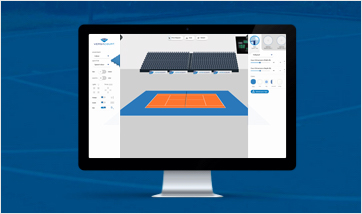 Design Your Own Dream Court
With our interactive court designer, you can create the tennis court of your dreams. Mix and match colors, add game lines and accessorize.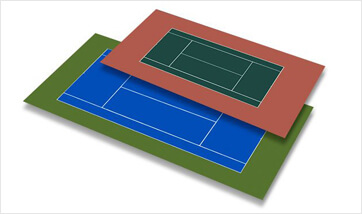 Pre-Designed VersaCourt DIY Kits
Access specifications, layouts and base dimensions for VersaCourt's junior-sized and regulation tennis courts.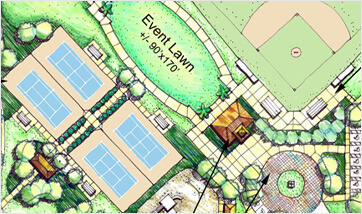 Professional Design Assistance
You can work with our in-house designers to not only create your court, but integrate it into your space.
Tennis Alternatives
Tennis alternatives like POP Tennis have been growing in popularity and VersaCourt provides the perfect sizing, performance, and durable court surface for these new tennis games. Learn more about the tennis alternative court options VersaCourt can build for your backyard or facility.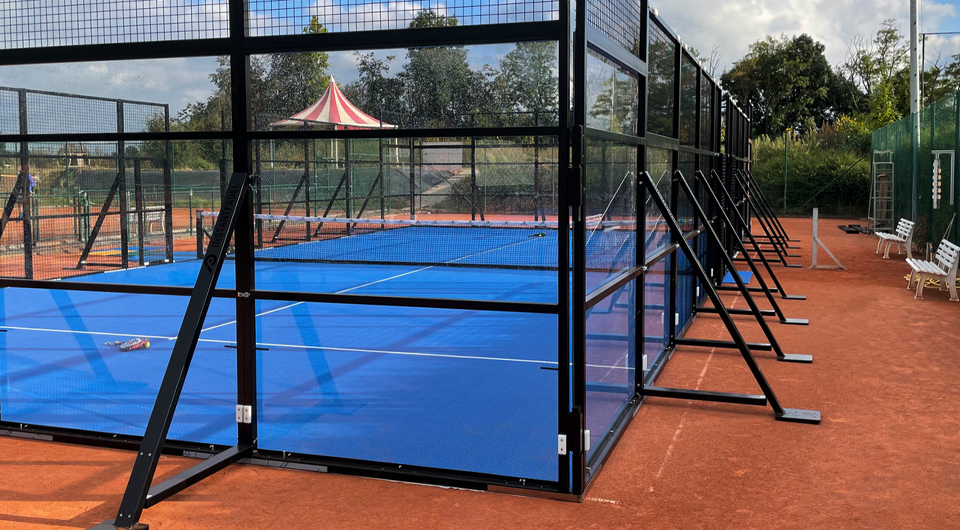 Make it a Multi-Sport Game Court
With a wide variety of line options and accessories, VersaCourt allows customers to design and create an entire athletic complex in their own backyard or facility. Our customers can work directly with our in-house design staff to create the multi-sport game court of their dreams.
Accessorize
Tennis Court Accessories

Net Systems

Custom Designs & Logos

Court Lighting

Ball Rebounders
Don't Just Resurface - Revitalize
Tired of constantly needing to resurface your tennis court? Typical tennis court surfaces simply don't last long and require a lot of maintenance. See how you can revitalize your court with a number of options from VersaCourt and other members of the Recreational Group family of companies.
Commercial Tennis Court Gallery