POP Tennis Courts
POP Tennis is a scaled-down version of traditional tennis that is played with smaller courts, solid racquets, and lower compression tennis balls. POP Tennis, also known as paddle tennis, has been played internationally since the late 1800s. With indoor and outdoor court options available, design and build your own POP Tennis court with VersaCourt.
Benefits of VersaCourt Tile
Low Maintenance

VersaCourt tennis courts are engineered to be fracture-resistant and can be easily cleaned with a broom, hose or leaf blower. If a tile is damaged, it can be easily replaced.

Backed by Warranty

Offering limited and lifetime warranties for VersaCourt systems

Superior Grip

Unique surface profile offers superior grip and traction

Up to 50% Cooler

Tile surface stays up to 50% cooler than concrete or asphalt
Unmatched Durability

Will stand up to aggressive play and harsh weather conditions

Wide Selection of Tile Colors

Tile is available in a wide variety of color options

Completely Customizable

Can be outfitted with other lines and accessories to be converted to a multi-sport game court

Suspended Surface

The slight vertical flex and side-to-side movement of the court tile provides forgiveness for players' knees, joints and lower backs, reducing the chance of injury during competitive play.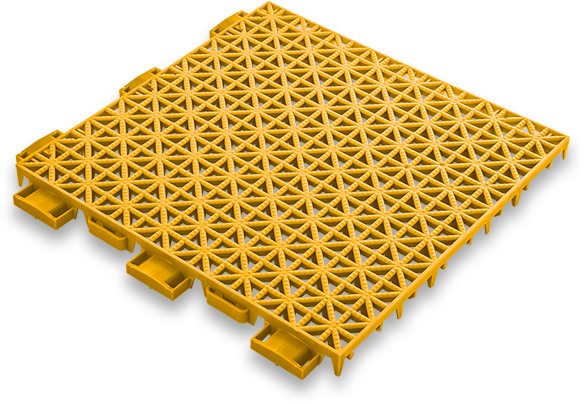 POP Tennis Court Dimensions

POP tennis courts are featured in three court sizes shown below. Singles, doubles, and POP Classic which are the dimensions for paddle tennis. Work with a VersaCourt design expert to customize your court to fit your space or add other game lines, logos, or artwork on your VersaCourt game court.

Singles Court
Doubles Court
POP Classic
Design Options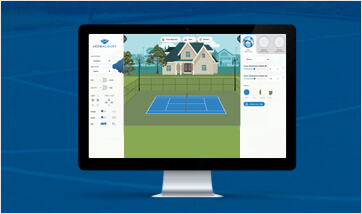 Design Your Own Dream Court
With our interactive court designer, you can create the tennis court of your dreams. Mix and match colors, add game lines and accessorize.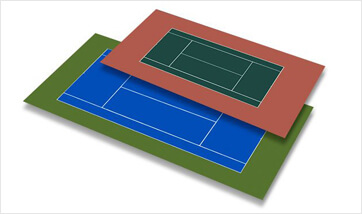 Pre-Designed VersaCourt DIY Kits
Access specifications, layouts and base dimensions for VersaCourt's junior-sized and regulation tennis courts.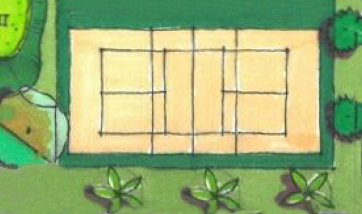 Professional Design Assistance
You can work with our in-house designers to not only create your court, but integrate it into your space.
Accessorize
Tennis Court Accessories

Net Systems

Custom Designs & Logos

Court Lighting

Ball Rebounders