Custom Painted Logos & Graphics
Our team of in-house designers and painters can work with you to personalize your new court with a custom painted logo or crest. From basic one-color logos to intricate, multi-colored designs, our capabilities are extensive.
Plus, all logos are pre-painted in our warehouse using proven techniques to ensure the highest quality and accuracy.
Common Examples Include:
Team Names & Mascots
Family Initials
School Crests, Names & Mascots
Facility Names & Logos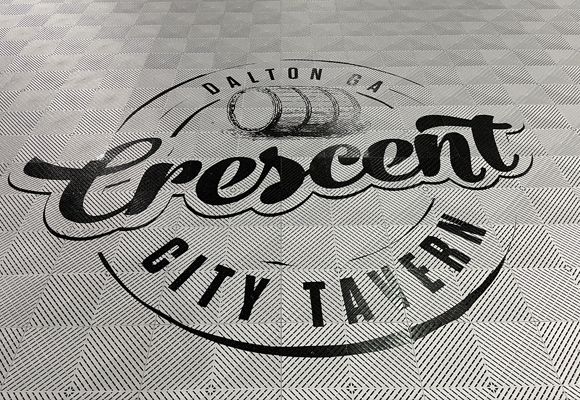 Custom Logo Photo Gallery