Can we buy a Court from VersaCourt, but install it ourselves?
At VersaCourt, not only are we happy to work with our customers in whatever way works best for them, but our court preparation and packing process is designed to make installation as easy as possible. Once you have a solid, flat surface on which to place the court, the actual installation of the VersaCourt is relatively simple.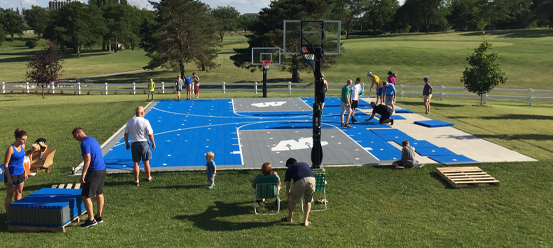 Do you have local installers and dealers that can help me?
Depending on the area of the country in which you live, we will most likely have a certified dealer or relationships with qualified installers or concrete companies that can help you. The centralized nature of our design, court preparation and packing process makes the court installation process very simple but our local dealers are still the ideal option for those customers looking for on-site design assistance and a turnkey solution.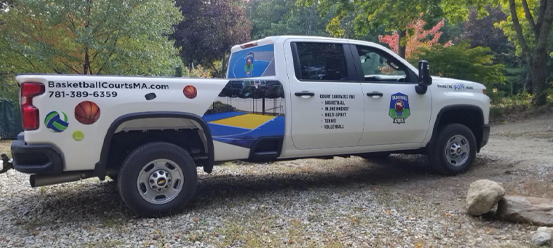 What kind of base do you recommend for most courts?
For most courts we recommend using a 4" thick concrete base with #4 rebar reinforcement. Concrete bases tend to be extremely durable and maximize playability. Asphalt surfaces offer similar performance initially, but have a much short lifespan than concrete bases. VersaCourt now offers a Foundation Panel that can be placed over turf or a stone base. Learn more about your base options with VersaCourt.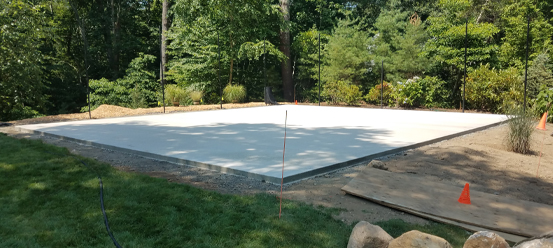 Do I need a permit to build a court in my yard?
Local municipalities and neighborhoods may have regulations related to the size of your court and its proximity to the property line so it is wise to contact your local government and/or homeowners association before starting a construction project. It is also wise to consider how drainage, lighting and fencing may impact your neighbors so that you can avoid any future issues.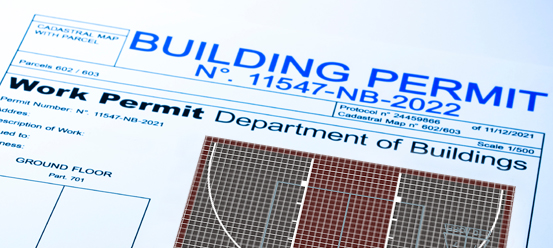 What if concrete or asphalt cannot be used or are not desired?
There are instances when costs, ordinance restrictions or permeable surface limits require our customers to consider alternative base options. We now offer a concrete alternative called Foundation Panel. These panels can be placed directly over turf or compact stone to provide a permeable and more stable base option than compacted stone.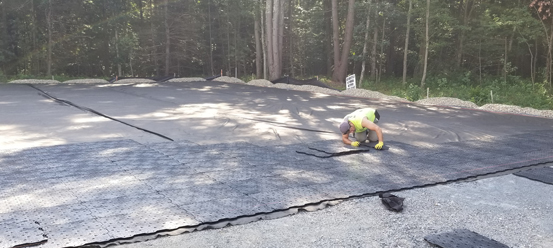 How long does it take to build a VersaCourt?
As with any construction project, the time to build a VersaCourt will vary depending on a number of variables. The actual laying of the court tile surface can almost always be accomplished within one day's time. The time required to build the concrete or asphalt court base is typically the most time consuming part and it is affected by the amount of excavation required, access to the area, weather and time to get permits and approvals. The installation of fences, lights and goal/net posts will also affect the installation time.