Looking for a standard tennis court solution? VersaCourt offers junior and full-size tennis court kits that are shipped ready to assemble on standard concrete base pads. All you have to do is pick out the court color. Check out the tennis court dimensions and product specifications below to determine the right court size for you.
We offer a number of standard court sizes, but we offer custom court sizes as well.
Contact Us For Custom Court Sizes
15T – 51'W x 99'11"L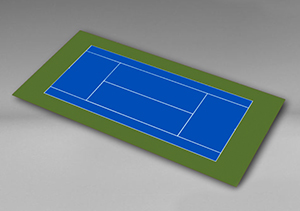 Width: 51'
Length: 99'11"
Sq Ft: 5,096
Tiles: 7,218
Ramps: 360
Min. Base Dimensions: 51'2" x 100'1"
16T – 59'5"W x 120'2"L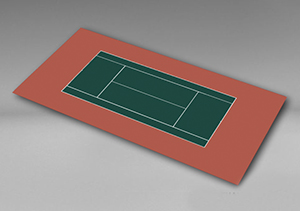 Width: 59'5"
Length: 120'2"
Sq Ft: 7,140
Tiles: 9,988
Ramps: 428
Min. Base Dimensions: 59'7" x 120'4"