Base Options
VersaCourt is a suspended tile court system designed to be assembled on top of a flat, hard subsurface. While many of the courts that we sell will go over existing concrete slabs, driveways or other hard surfaces, many projects require the construction of a court base. VersaCourt recommends 4 primary base options including our proprietary Foundation Panels - the best way to build a backyard basketball court with no concrete.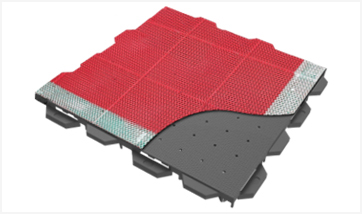 Foundation Panel
The ideal alternative for a safer, permeable base that performs.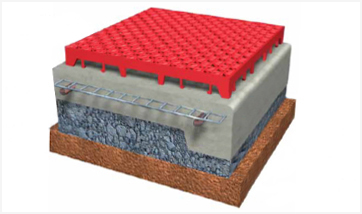 Concrete
The traditional surface for most backyard courts.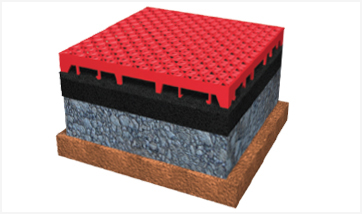 Asphalt
A lower cost alternative to a concrete base.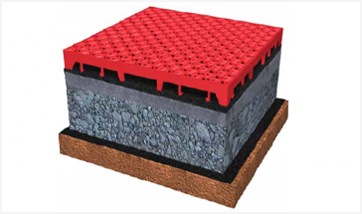 Crushed Rock
A cost-effective and environmentally-friendly base for some applications.
VersaCourt Foundation Panels
The VersaCourt Foundation Panel is the ideal alternative to installing a concrete or asphalt pad…especially for homeowners and facility operators faced with impervious surface regulations. It is a permeable sub-base that not only allows homeowners to comply with these regulations, but it's also safer, more durable and more environmentally friendly DIY alternative to concrete or asphalt.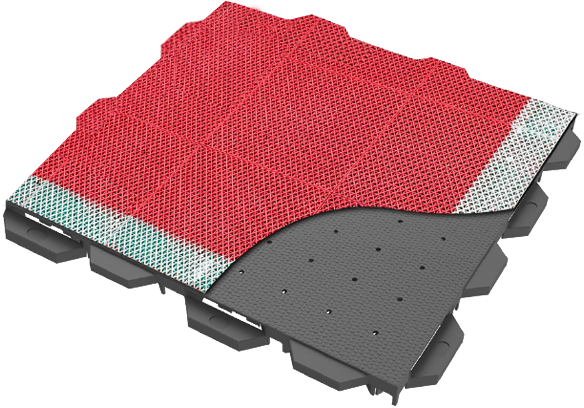 Concrete Base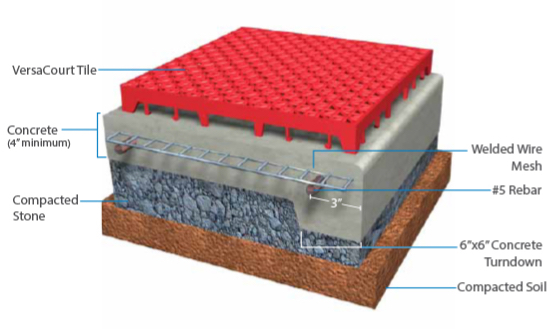 Prior to the development of the VersaCourt Foundation Panel, we typically recommended installing a concrete base for most basketball, volleyball and multi-sport game courts. The concrete base's performance, durability and longevity make it an ideal base option for most courts, but these bases can also be more expensive and permanent than other options.
---
Asphalt Base
Although we recommend a steel reinforced concrete base for our clients, VersaCourt tiles can also be placed over an asphalt base pad. Customers may choose to install asphalt, as the initial cost can be lower than a typical concrete base.
However, it is important to note that asphalt is more susceptible to cracks and fractures and will eventually deteriorate with repeated freeze-thaw cycles. This will require additional maintenance and repairs, which can be costly.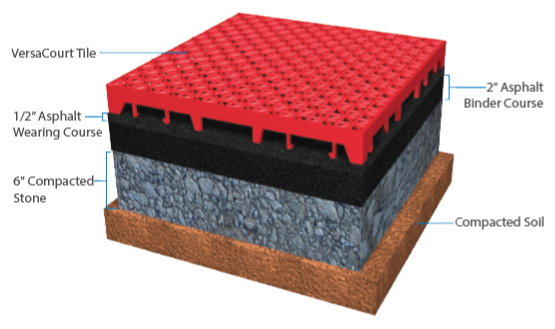 ---
Crushed Stone Base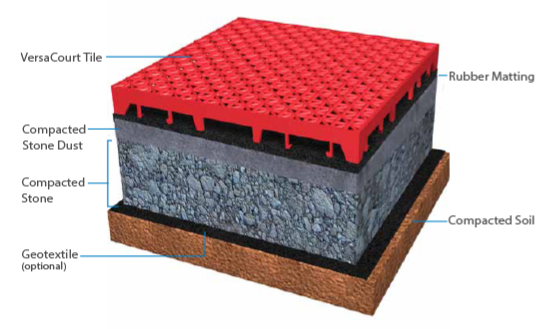 While not ideal for every type of court, there are instances when costs, ordinance restrictions or permeable surface limits require our customers to consider a compacted, crushed rock base. We offer a unique recycled rubber underlayment product for placement between the rock and the tile and recommend that balls be slightly overinflated to accommodate for the softer surfacing. **VersaCourt does not recommend utilizing a stone base for Pickleball or Tennis applications.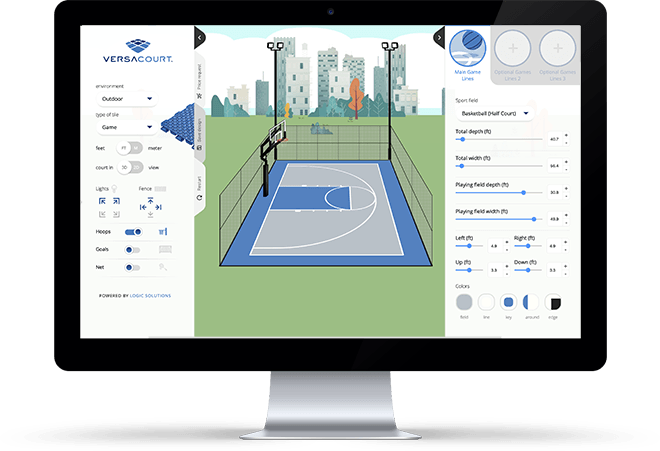 Your Court, Your Design
Design Your Own Dream Court
With our interactive court designer, you can create the court of your dreams. Mix & match colors, add game lines and accessorize.