Installation
VersaCourt's interlocking tile system and innovative manufacturing process make installation so easy that your whole family can help. All courts are fully assembled in our warehouse and your requested game lines and logos are painted on by our team of professionals in a controlled environment to ensure accuracy and longevity. Our team then numbers each section, disassembles your court, and packages the tiles according to your numbered diagram. This process makes the process a breeze.
Request Quote or Design Assistance
Installation Options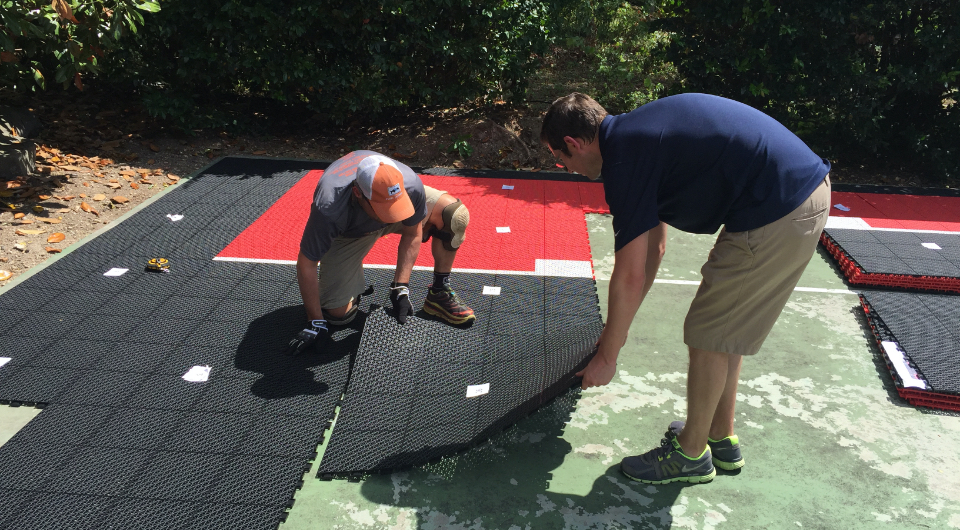 Do It Yourself
For DIYers, landscaping companies and construction firms, we provide you with all of the necessary drawings and specifications for your specific subsurface, and pre-assemble your court to certify product quality. We then organize, palletize and ship directly to the job site for easy assembly. Essentially, we provide you with everything you need to complete your project quickly and cost effectively.
By Dealer
In many areas, we have certified dealers that can handle every aspect of your project. Our experienced designers can survey your land and discuss the needs of your family to identify the best type of court and accessories for your space. Once complete, our dealers take care of the entire installation process and deliver a court that is ready to play on.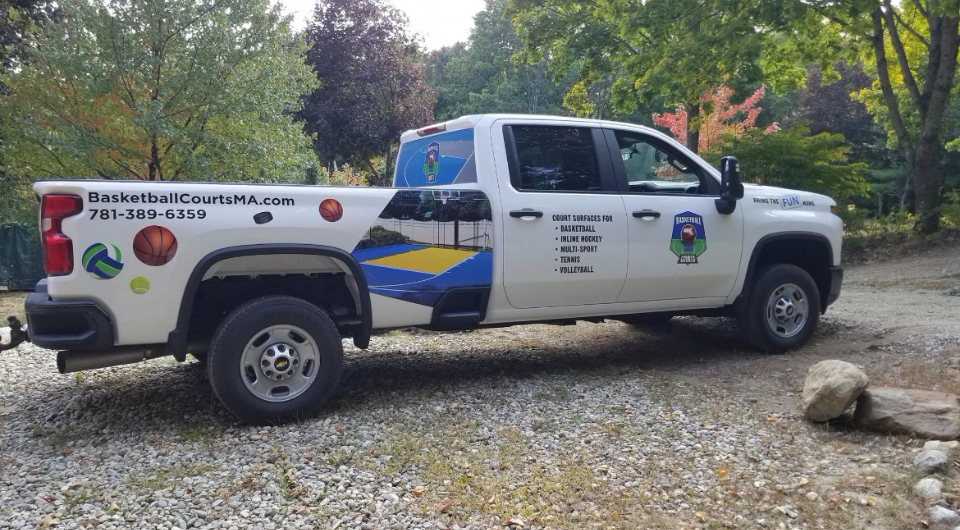 About Our Tiles and Courts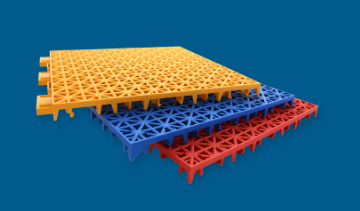 About VersaCourt Tiles
A VersaCourt game court is made up of tiles, each measuring 10.13" square. These tiles are connected by a simple, yet precise interlocking mechanism. This picture shows the hook side and the receiver side of the tile.
Subsurface Preparation
DIY Kits
VersaCourt is a suspended tile surface designed to be assembled on a flat, durable subsurface. Usually, the courts we design will be placed over existing concrete slabs, driveways or other surfaces so the subsurface preparation is limited. In those cases where a subsurface needs to be installed, we typically recommend using concrete or asphalt bases.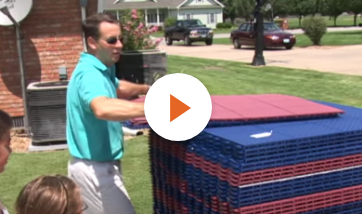 Court Assembly
As noted above, all courts are fully assembled, painted, numbered, disassembled and packed in a way to make the court assembly process as easy as possible. We call this the VersaCourt Difference and it is one of the things that makes us so unique.