Tennis Court Construction
Thinking of constructing a tennis court in your community, facility or even your own backyard? The task may seem daunting, but VersaCourt will help walk you through the entire process, from start to finish. We believe that the installation process should be as easy as possible, so all you have to do is let us know your dimensions for your court.
Benefits of Court Tile
Low Maintenance

Easy to clean with broom, hose or leaf blower

Backed by Warranty

Offering limited and lifetime warranties for VersaCourt systems

Superior Grip

Unique surface profile offers superior grip and traction

Up to 50% Cooler

Tile surface stays up to 50% cooler than concrete or asphalt
Unmatched Durability

Will stand up to aggressive play and harsh weather conditions

Wide Selection of Tile Colors

Tile is available in a wide variety of color options

Completely Customizable

Add your favorite game lines, designs and logos

Suspended Surface

Provides forgiveness for players' knees, joints and lower backs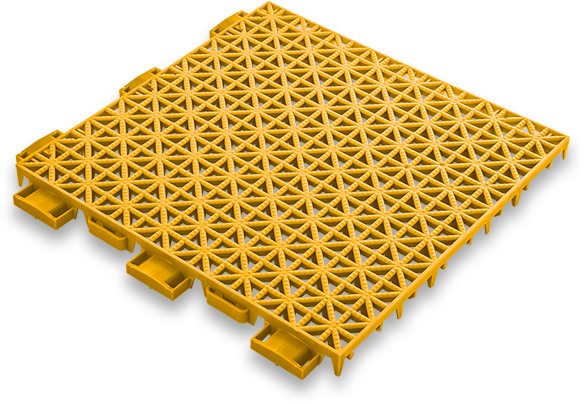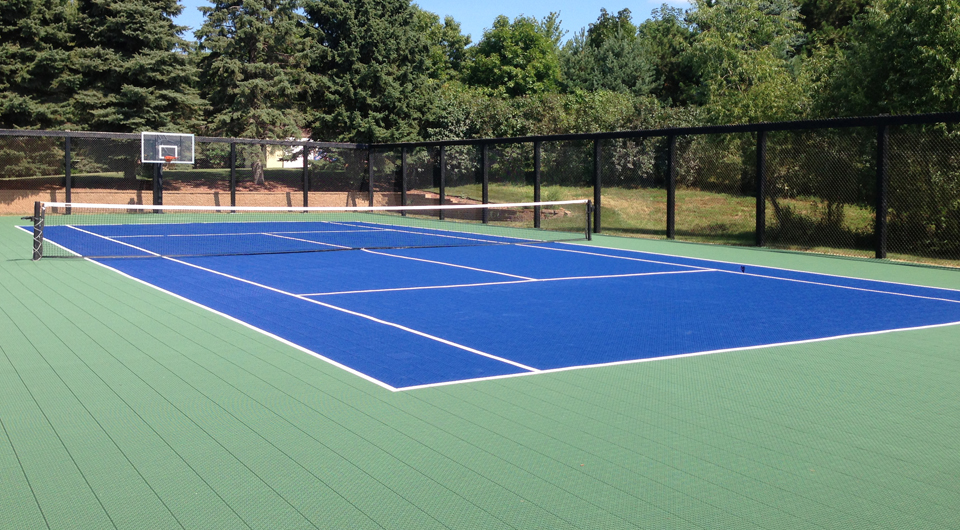 The VersaCourt Difference
We will develop specifications for your concrete base, build out your court in our factory and paint the logos and game lines by hand. We will then organize and number each tile and write up easy-to-follow instructions to properly lay out your tennis court. Finally, we will palletize the court in 4x4 sections and ship directly to your door. All you have to do is click the tiles together.
Construction Process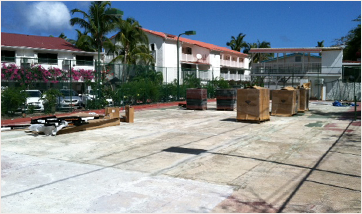 Constructing a Concrete Base
Our court designers will use the dimensions that you provide to draft a concrete specification that you can hand directly over to a contractor.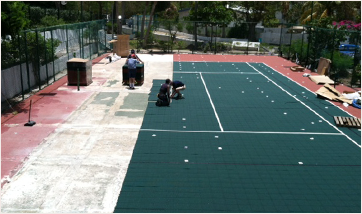 Simple Installation Process
Once the concrete base is completed, you can follow our included instructions to build out your tennis court in 4-6 hours.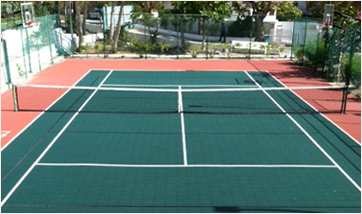 A Court That Lasts
Our courts work great for new court construction or to resurface an existing tennis court. VersaCourt tennis courts are resistant to fracturing and last longer than your typical asphalt court, and we provide our customers with a lifetime warranty for our outdoor tile.