The VersaCourt Versatility Advantage
Once you look to build a basketball court or multisport game court in your backyard, VersaCourt provides you with the most versatility in design, installation and accessorizing.
Multiple Game Lines
Our designers can work with you to determine the placement, color and size of different line options that will work for your court. In many instances, we will use different colored lines for different games or adjust the standard court sizes to get them to fit on your court.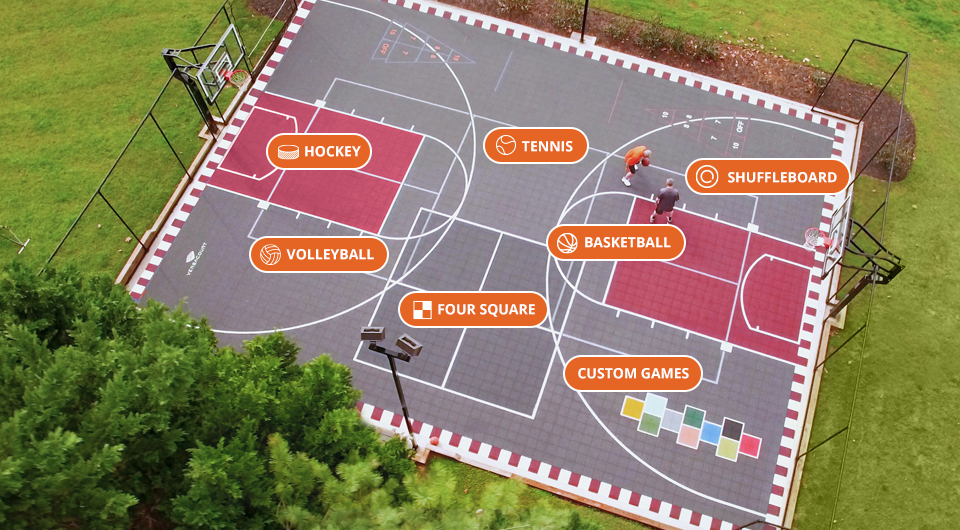 Multiple Base Options
At VersaCourt, we know that building a concrete slab in your backyard is not for every homeowner. VersaCourt tile function on 4 different types of bases.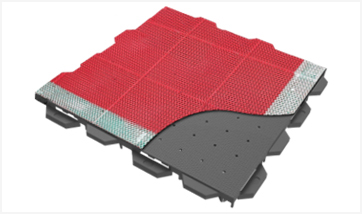 Foundation Panel
The ideal alternative for a safer, permeable base that performs.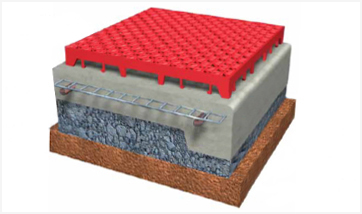 Concrete
The traditional surface for most backyard courts.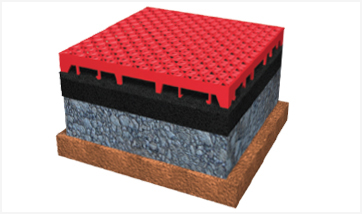 Asphalt
A lower cost alternative to a concrete base.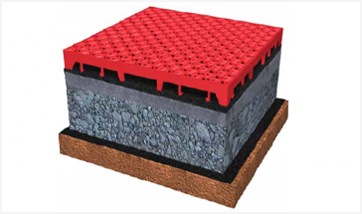 Crushed Rock
A cost-effective and environmentally-friendly base for some applications.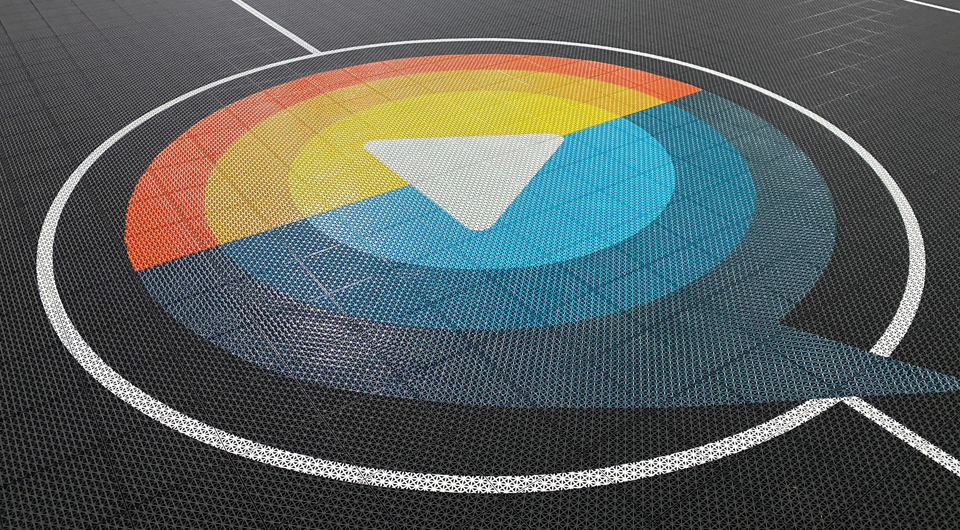 Custom Logos & Graphics
Our team of in-house designers and painters can work with you to personalize your new court with a custom painted logo or crest. From basic one-color logos to intricate, multi-colored designs, our capabilities are extensive.
Plus, all logos are pre-painted in our warehouse using proven techniques to ensure the highest quality and accuracy.
Goals & Accessories
Get the most out of your court with the industry's leading selection of accessories. Not only do we offer an entire line of popular goals, nets and fencing, but we partner with other suppliers to help you take full advantage of your new court.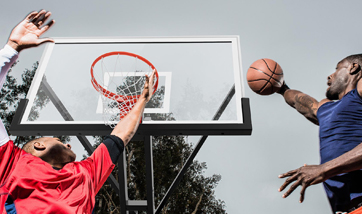 Basketball Goals
VersaCourt is the exclusive partner of MegaSlam Hoops and their multi-tiered line of high-performance residential basketball goal systems.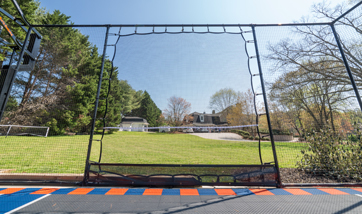 Ball Rebounder Systems
VersaCourt ball rebounder systems are multi-functional training aids for practicing tennis, soccer, hockey, lacrosse, basketball and baseball.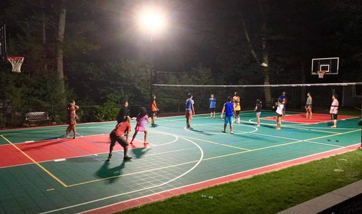 Court Lighting
Add lighting options to your court so that you can continue to play on after the sun goes down.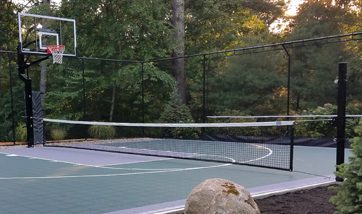 Adjustable Net Systems
VersaCourt offers a 3-point adjustable net systems that accommodates for tennis, badminton, and volleyball.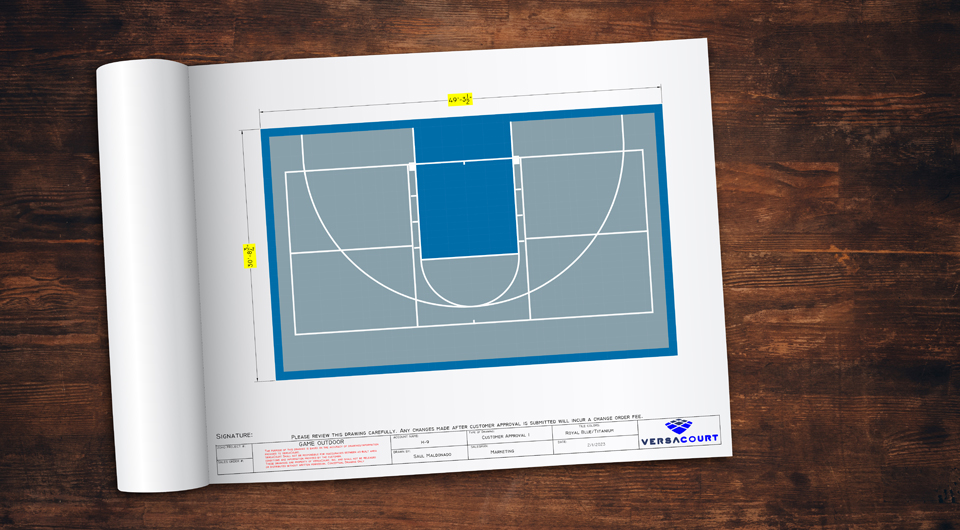 Design Support
The VersaCourt design process is relatively simple. You can choose to work with one of our local dealers or contact one of our "Dedicated Court Consultants" to design a the court of your dreams.
These teams can help with the placement of game lines, selection of accessories and development of professional drawings.
DIY or Dealer Install
VersaCourt's interlocking tile system and innovative manufacturing process make installing the tile court an easy DIY project. All courts are fully assembled and decorated with your requested game lines, logos and graphics in our environmentally-controlled environment to ensure accuracy and longevity.
Our team then numbers each section, disassembles your court, and packages the tiles according to your numbered diagram. This process makes the process a breeze and it can all be monitored with our industry-leading Court Tracker technology.