If having your own basketball court sounds like a luxury, get ready to pamper yourself. Thanks to VersaCourt's do-it-yourself basketball court kits, you can install your own basketball court easily and affordably. Each kit includes:
Court tiles with pre-painted game lines
Instructions on how to assemble your game court
We offer a number of standard court sizes, but we offer custom court sizes as well.
---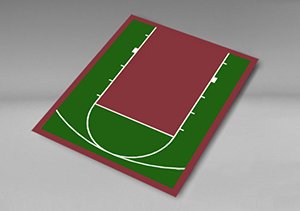 Our small court kits show how even the smallest of areas can accommodate a VersaCourt basketball court. They are ideal for practicing your shot or small games of one-on-one.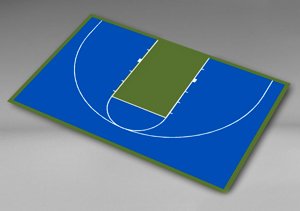 Our half court kits provide the full basketball experience without all of the running. They include the 3-point line of your choice so you can practice all of your shots.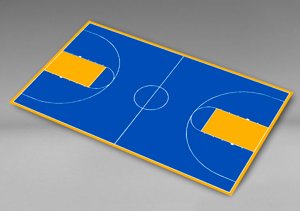 For commercial applications and homes with large lots, we offer full court sizes in high school, college and professional level court dimensions.