Pickleball Performance Tile
Skillfully Engineered for a Better Bounce
Pickleball Performance by VersaCourt has been designed to ensure high-performing ball bounce. Our innovative tile design, unique six-point locking system and special blend of materials deliver a seamless and comfortable playing surface. Up your practice, play and performance when you bring the fun home to your family and community with this game-changing modular pickleball tile.
High-Performing Ball Bounce
Comfortable and Safe
Exceptional Durability
Attractive Appearance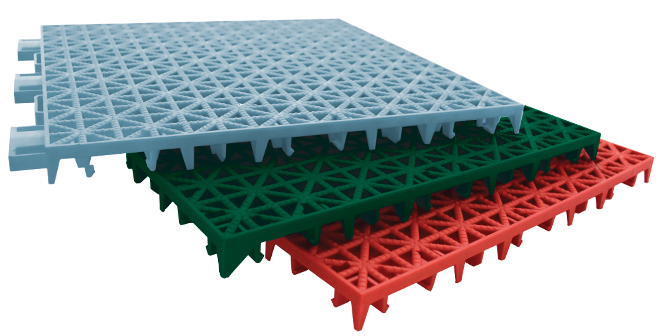 Use Promo Code: SUMMER23 or SELECT23
TWO Special Offers
Enjoy 10% off of ALL VersaCourt tiles and an additional 20% off our clearance tile while supplies last. Use code SUMMER23 for all tiles and code SELECT23 for clearance tile. Offer valid through 9.30.23.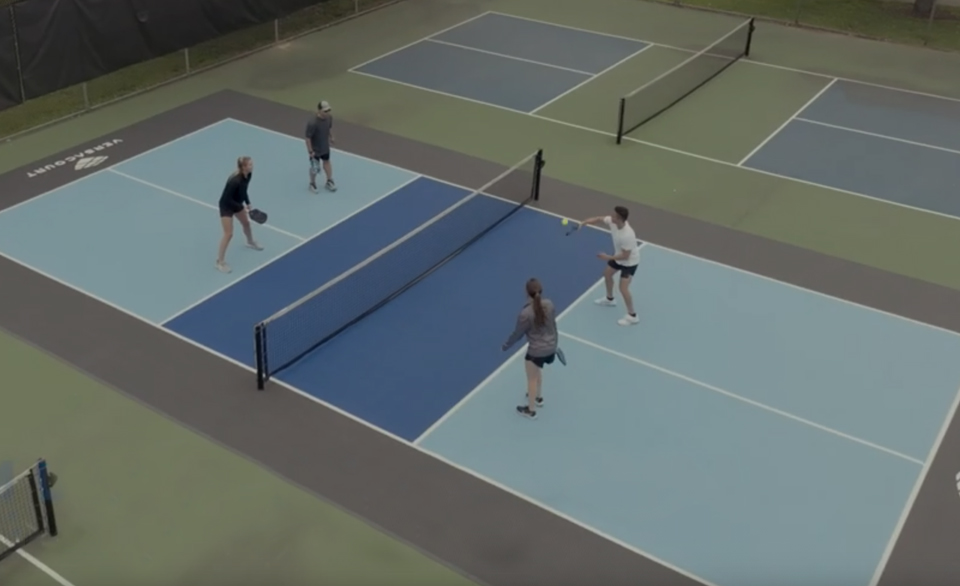 Pickleball Performance In Action
When compared to professional acrylic courts, our modular pickleball court tile system is a cost-effective residential grade alternative that will heighten your backyard practice. Due to the naturally quick pace of play on our Pickleball Performance courts, you will be conditioned for the perfect paced dink when game time arrives.
Features
High-Performing Bounce

Designed with a special blend of materials for true ball bounce.

Superior Comfort & Safety

Easy on the body and joints.
Customizable Options

Customize your court with your favorite colors, logos and other sport tiles.

Lifetime Warranty

Play often and know that you are covered by the VersaCourt Limited Lifetime Warranty.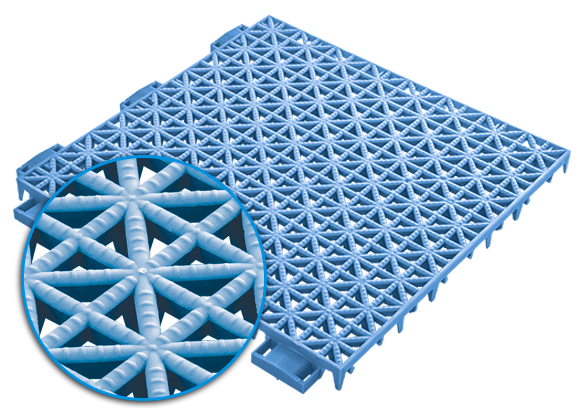 Our modular court systems intentionally encourage a seamless multi-sport backyard court. For this reason, our Pickleball Performance tile has an inherited design from the iconic outdoor game tile. The addition of a special blend of materials to our Pickleball Performance tile differentiates it from other tile systems to deliver a true bounce with every dink.
By leveraging real customer feedback we crafted this recreational tile with real players in mind. While not intended for professional use, this unique blend is durable, comfortable and offers a regulation compliant bounce. See for yourself when you compare the bounce of our Pickleball Performance tile to a 100% polypropylene tile.

"It looks fantastic. That court [our community court] has a little age, got a few cracks and dead spots. So, if the ball hits that, then you're out of luck. This court[Pickleball Performance Court by VersaCourt] is uniform, it's got a good bounce, and it's really pretty."
Hilliard J., Pickleball Patron

"It feels really nice underfoot, nothing much to get used too. I want one in my backyard!"
Peggy R., Pickleball Patron

"If you don't want to spend tens of thousands of dollars for professional court performance, get similar backyard performance and go with VersaCourt."
Jennifer S., Pickleball Patron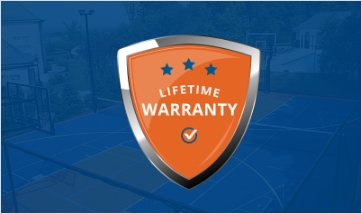 Lifetime Warranty
Pickleball Performance tile courts are backed by our lifetime warranty, ensuring that VersaCourt customers will be provided with court systems that they will be able to enjoy for decades to come.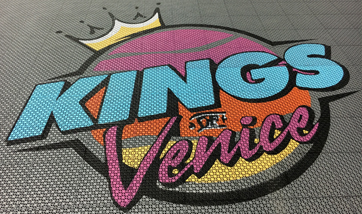 Customizable Options
VersaCourt systems can be configured using a wide selection of color options, as well as customizable game line, logos, and graphic. Custom color options are also available upon request.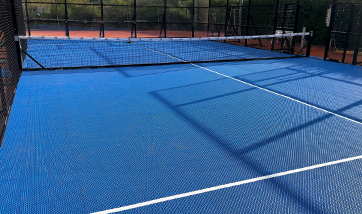 Long Lasting
VersaCourt Tiles are constructed utilizing a durable polypropylene material that is resistant to crack and fractures. VersaCourt Tiles have a 25-30 structural life expectancy.
Use Pickleball Performance Tile for Other Racquet Sports
As an increasingly popular sport in the USA, we've ensured Pickleball Performance by VersaCourt can also be used for other racquet sports so you can get more out of your VersaCourt game court system. Design your own multi-sport game court that includes pickleball and more! Work with a VersaCourt Team Member today to get started or visit our free online tool designer tool to create your VersaCourt.
Pickleball Pro
Color Options
With a wide selection of colors to choose from, the design possibilities are endless. Court tiles, ramps and corner pieces are available in each of the colors below. Custom painted lines and graphics are also available to give your court its own unique aesthetic.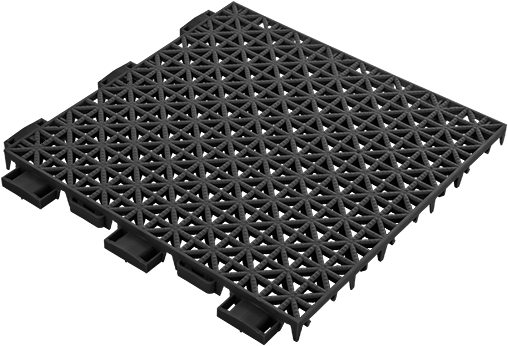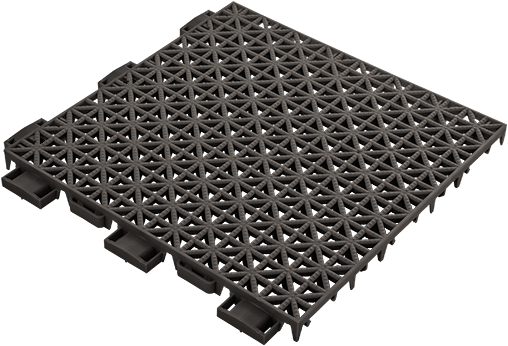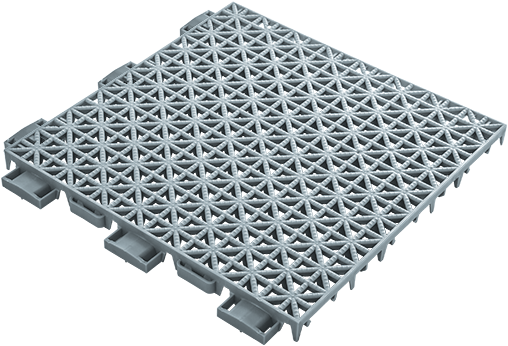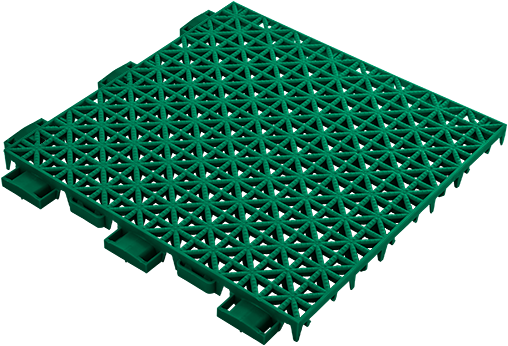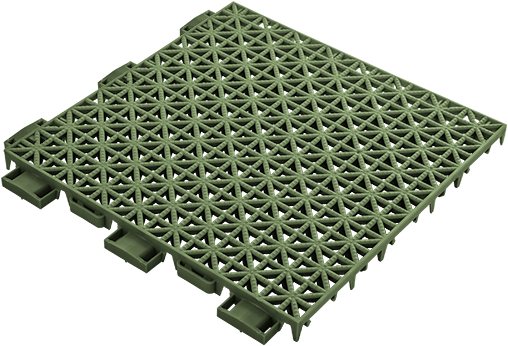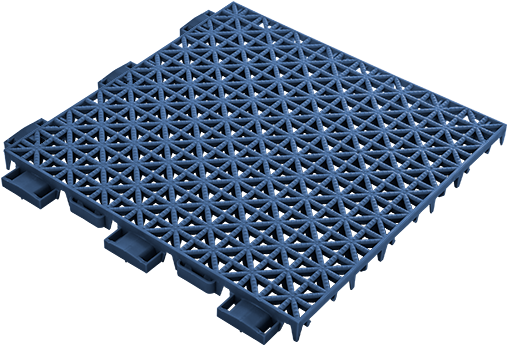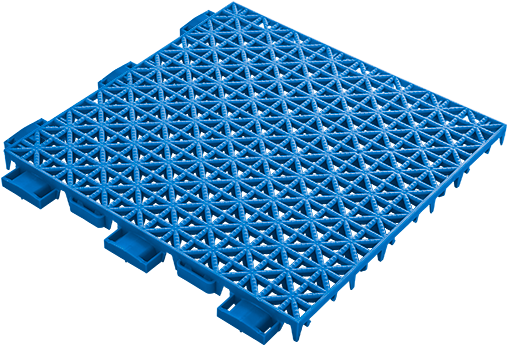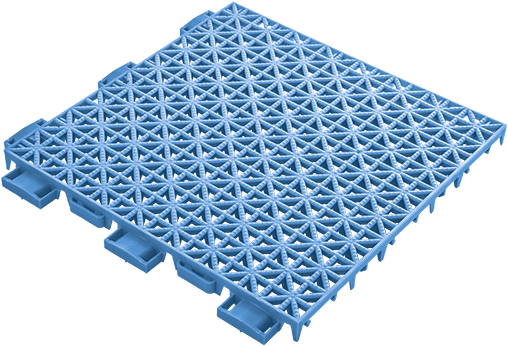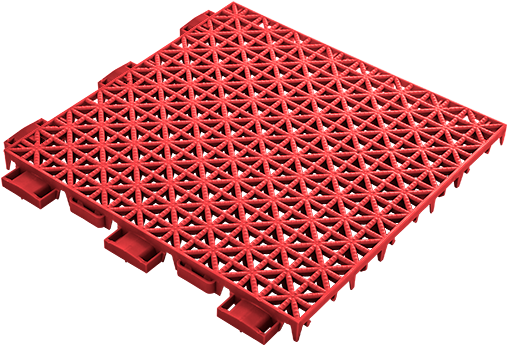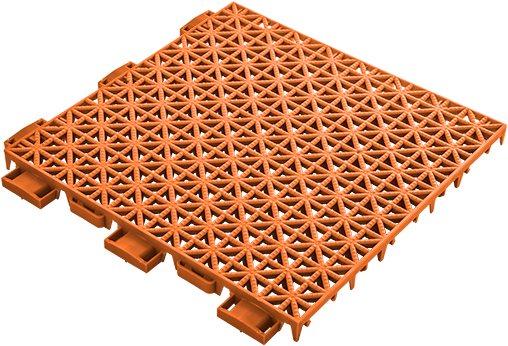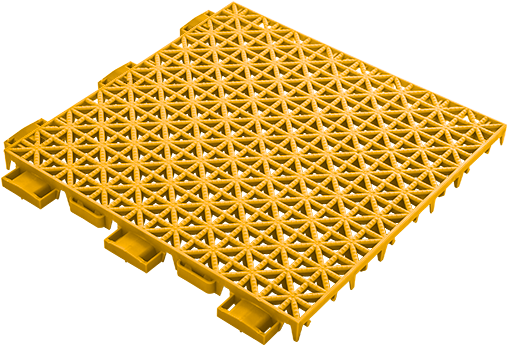 Click a color to preview it
Custom colors available upon request.
Frequently Asked Questions
Curious about the size of pickleball court, what sub-surface is the best for a VersaCourt, or the typical cost of pickleball court? Browse our FAQ section to get more details about commonly asked pickleball court questions.