Backyard Multi-Sport Game Courts
Bring your backyard to life with a multi-sport game court that has something for everyone in the family. Our versatile court systems come in a variety of color combinations and can be outfitted with a number of game lines, accessories and our popular adjustable net system.
Use Promo Code: MADNESS23
Bring Home the Madness!
Bring Home the Madness with 20% off Basketball Game Lines for the entire month of March! Request a quote online today or call a VersaCourt team member to help you get started designing your new backyard game court. Offer valid through 4.3.23.

Benefits of Court Tile
Low Maintenance

Easy to clean with broom, hose or leaf blower

Backed by Warranty

Offering limited and lifetime warranties for VersaCourt systems

Superior Grip

Unique surface profile offers superior grip and traction

Up to 50% Cooler

Tile surface stays up to 50% cooler than concrete or asphalt
Unmatched Durability

Will stand up to aggressive play and harsh weather conditions

Wide Selection of Tile Colors

Tile is available in a wide variety of color options

Completely Customizable

Add your favorite game lines, designs and logos

Suspended Surface

Provides forgiveness for players' knees, joints and lower backs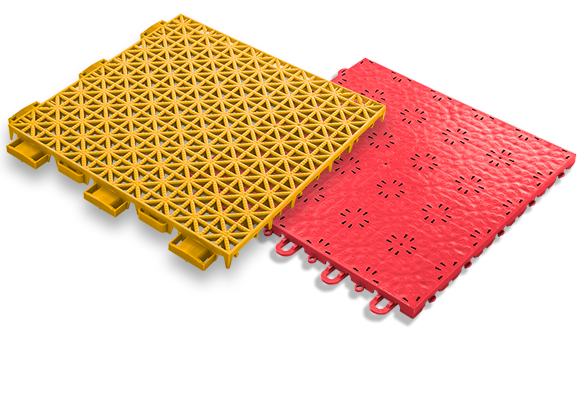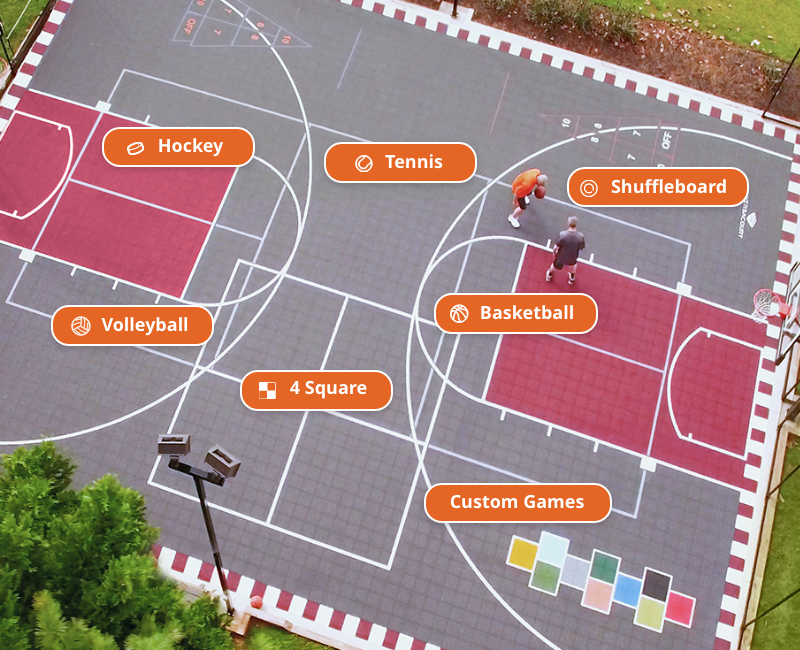 Game Line Options
VersaCourt's multi-sport game courts can be designed with a variety of line options and accessories to support any number of sports and activities. Popular game line options include:
Badminton
Soccer/Futsal
Hockey Goal Creases
Batter's Box
Playground Games (4-Square, Hopscotch, etc.)
Adjustable Net System
With VersaCourt's adjustable net system, you can transform your court from volleyball or badminton to tennis or pickleball in a matter of minutes. These easy to adjust nets attach to standalone posts, goal posts, or light posts.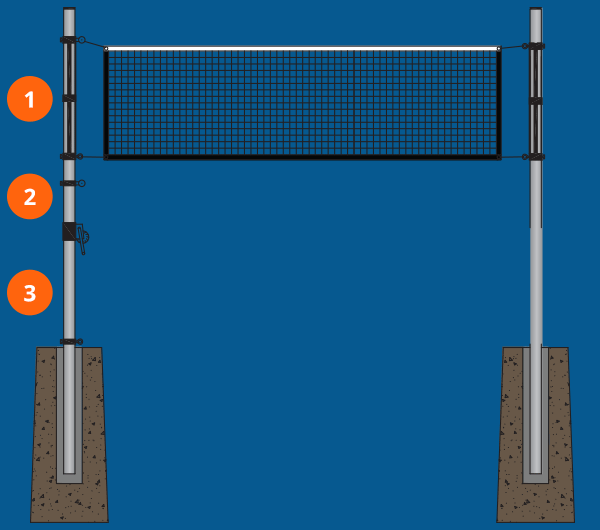 Multiple Sports, one net system
93" Volleyball
62" Badminton
36" Tennis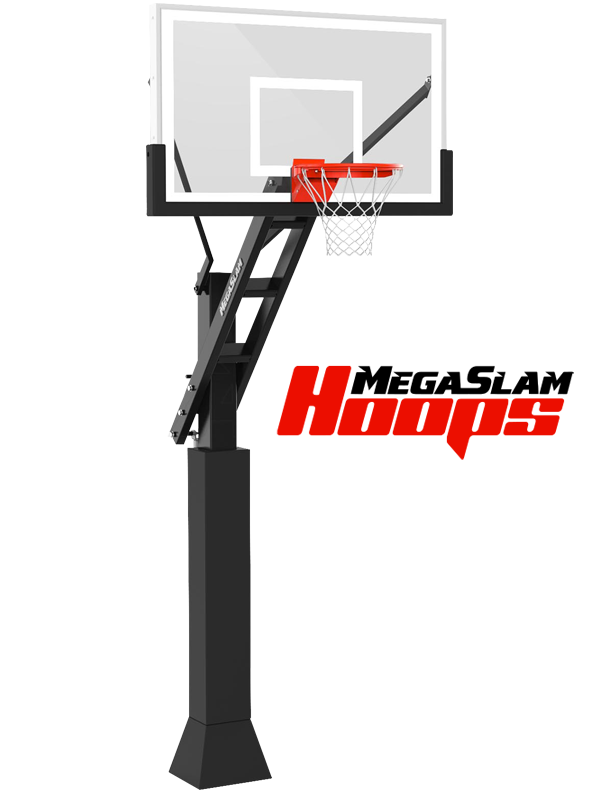 Accessorize
MegaSlam Basketball Goals
VersaCourt is the exclusive partner of MegaSlam Hoops and their multi-tiered line of high-performance residential basketball goal systems. Every MegaSlam goal system is proudly made in the USA, and offers exceptional performance, durability and limited lifetime warranties to match the high-quality construction of your VersaCourt

Basketball Goals

Custom Designs & Logos

Ball Rebounders

Lighting Systems
Design Options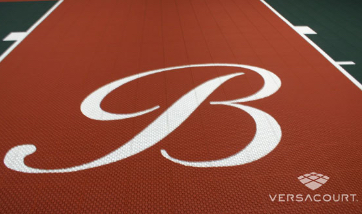 Customizable Options
We can help you develop customized graphics, logos and text to create a truly unique court solution that will make your facility stand out.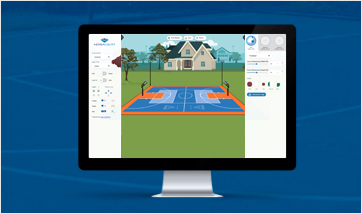 Design Your Own Dream Court
With our interactive court designer, you can create the court of your dreams. Mix and match colors, add game lines and accessorize.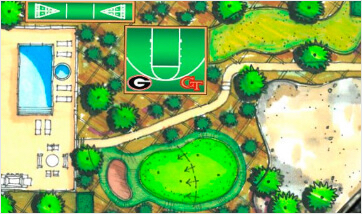 Request Design Assistance
When you choose VersaCourt, you'll work with our in-house designers that create hundreds of court designs each year.
Residential Basketball Court Gallery