Superior Performance for Athletes and Driveway Legends
VersaCourt is the exclusive partner of Ball Hog Basketball and their multi-tiered line of high-performance basketball goal systems. Ball Hog basketball goals are proudly MADE in the USA, not just assembled in the USA. Each goal is manufactured by skilled American welders to ensure that you and your family will be able to enjoy your new Ball Hog goal system for years to come.
Ball Hog offers a wide selection of residential goal systems to meet your specific needs. With varying height adjustable goals, VersaCourt can supply a goal solution which perfectly integrates with your new or existing court system.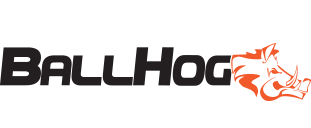 ---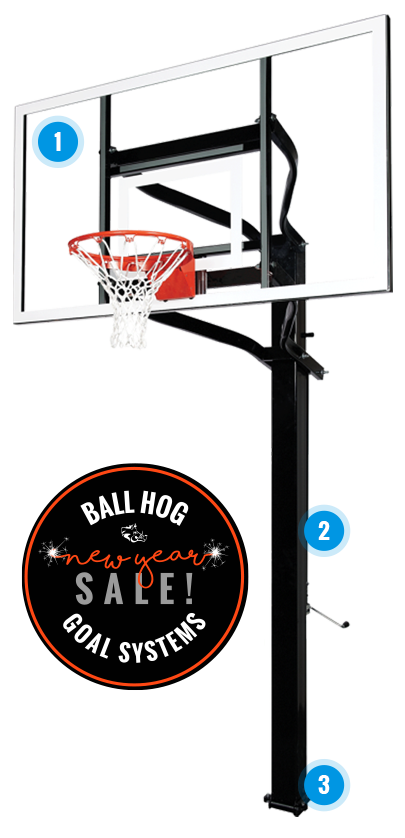 Ball Hog Icon Series
Reliability & Easy Installation
54", 60" and 72" Backboards Available
Proven Backboard Stability

H-Frame design provides improved stability and consistent ball response throughout the entire surface of the backboard.

Specially-Engineered Off-Set Pole

Outfitted with a specially-engineered, off-set pole for improved counter balance to reduce vibration and goal shake.

Family-Friendly Height Adjustment

Designed to be kid-friendly, the internal compression mechanism eliminates pinch/grab points and features a height adjustment lock and removable handle for increased player safety.

Innovative Ground Hinge Anchor

The ground hinge anchor system provides a solid foundation for your goal system, and eliminates the need for ladders or scaffolding during assembly.
Available in In-Ground Adjustable Options


To learn more about Ball Hog's line of high-performance basketball goals, visit: