Track Your Order with VersaCourt
All VersaCourt courts are produced, assembled and painted in house in a process that typically takes several weeks. During this time period, you can use our innovative Court Tracker technology to follow your court through the entire process - helping you better coordinate delivery, schedule installation providers, and more.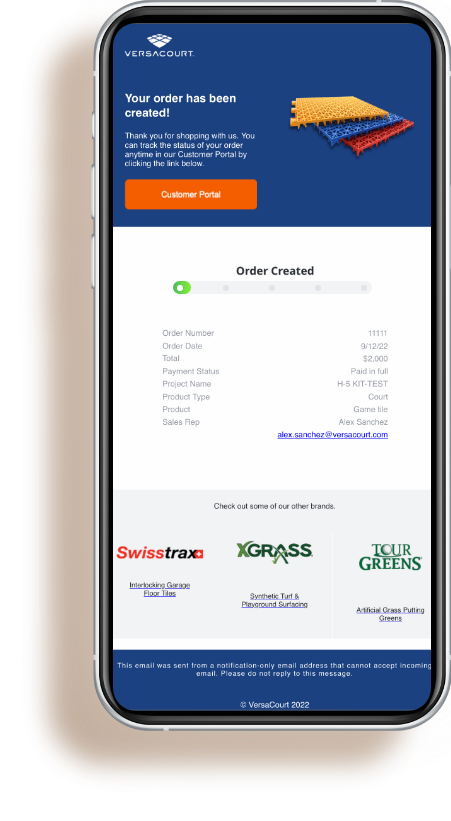 Your Order is Placed
Receive Order Notification

After you've worked with the VersaCourt Team to design your court, they'll begin to process your order and you'll receive automated email notifications of your court's status.
1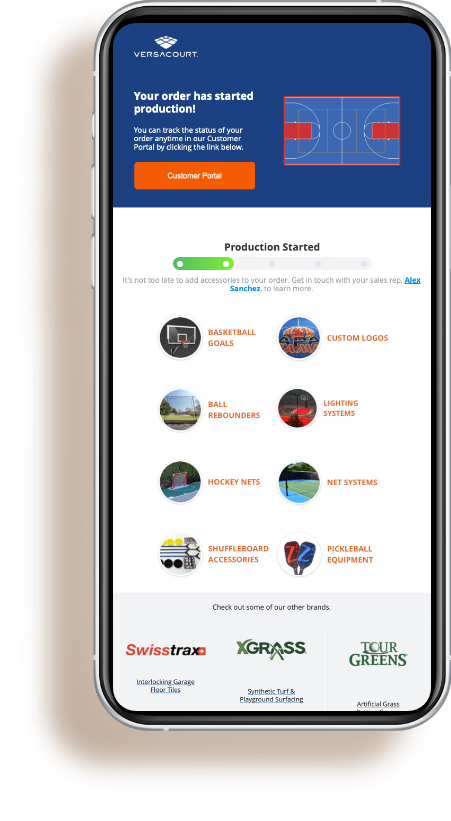 Your Tiles Are Produced
Receive Manufacturing Notification

Once your court order has been entered into our system, our state-of-the-art manufacturing facility and team will be notified to start production of your court tiles.
2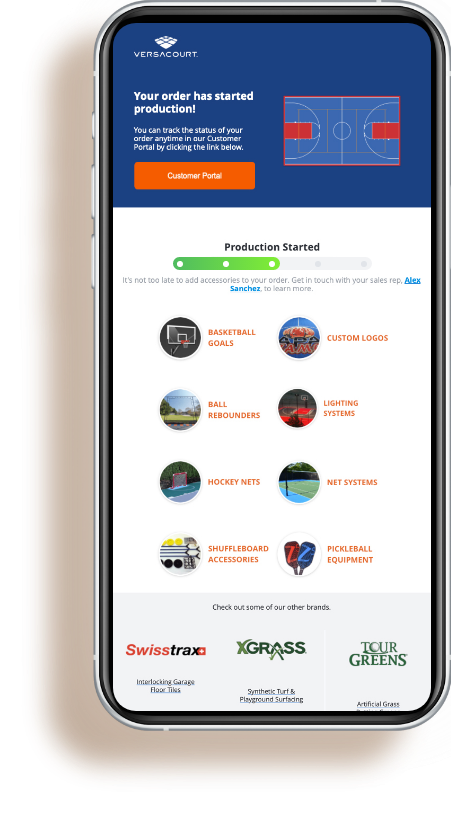 Your Court is Assembled and Painted
Receive Production Notification

The VersaCourt warehouse team will assemble your court to assess for any imperfections. They'll then paint your requested game lines and artwork onto your new court.
3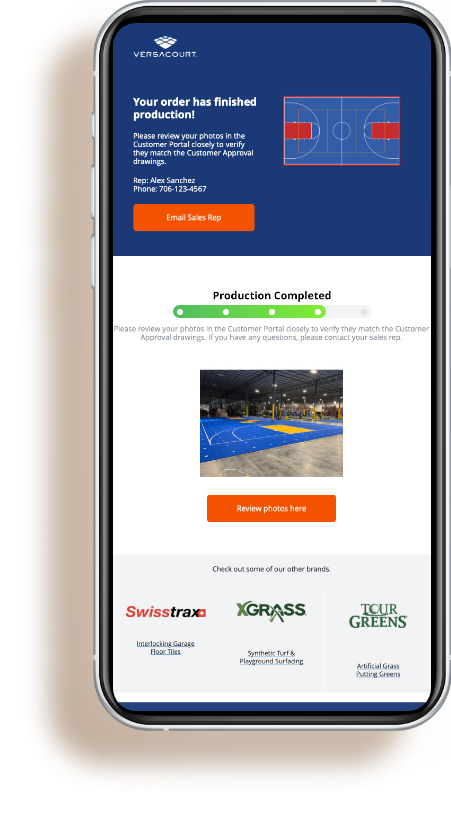 Your Court is Documented & Disassembled
Receive Assembly Complete Notification

Once your court has been assembled and painted, you'll receive another email notification with a documented picture of your finished court.
4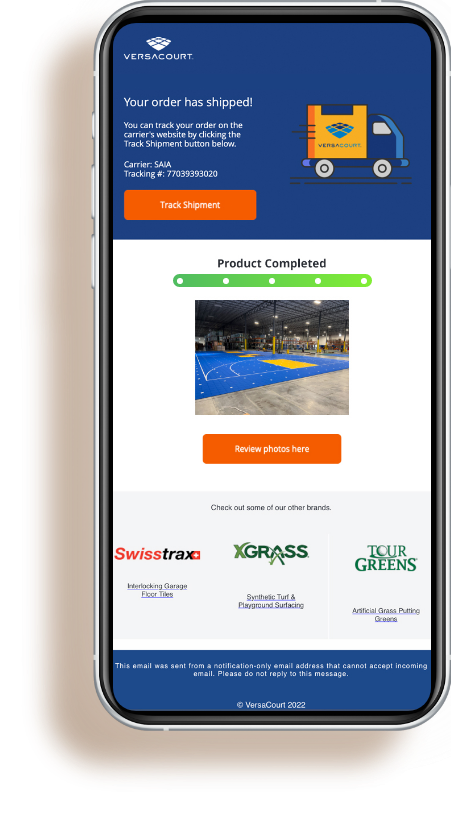 Your Court is Shipped
Receive Shipping Notification

Our team we'll proceed to disassemble your court into 4x4 tile section and carefully load sections onto a pallet for shipping and delivery.
5
Design Options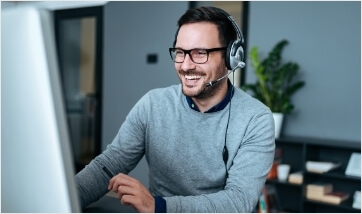 Speak With a VersaCourt Team Member Today
Speak to a knowledgeable court specialist who will assist with your design and help determine the perfect design and court tile for your project.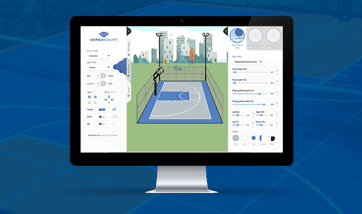 Design Your Own Dream
Court
With our interactive court designer, you can create the court of your dreams. Mix and match colors, add game lines and accessorize.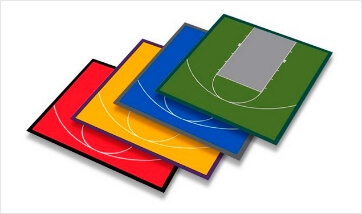 Pre-Designed VersaCourt
DIY Kits
We offer 14 different DIY basketball court kits available in a variety of color combinations, but can also customize courts to your space.