Pickleball Courts
Pickleball is one of the fastest growing sports in the United States. It's an easy game to learn and it's competitive for players of all ages - from young children to senior citizens. Pickleball court lines can be added to your VersaCourt multi-sport game court system, or as a standalone option. We also offer adjustable net systems that can be adjusted to sit at regulation height for pickleball.
Features
Maximum Ball Bounce

Designed with PlayRight™ technology for a truer ball bounce.

Superior Comfort & Safety

Easy on the body and joints.
Customizable Options

Customize your court with your favorite colors, logos and other sport tiles.

Lifetime Warranty

Play often and know that you are covered by the VersaCourt Limited Lifetime Warranty.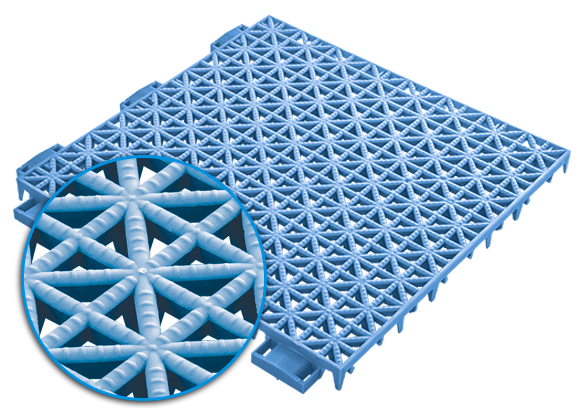 Pickleball Performance In Action
When compared to professional acrylic courts, our modular pickleball court tile system is a suitable alternative that will heighten your facilities practice. Due to the naturally quick pace of play on our Pickleball Performance courts, you will be conditioned for the perfect paced dink when game time arrives.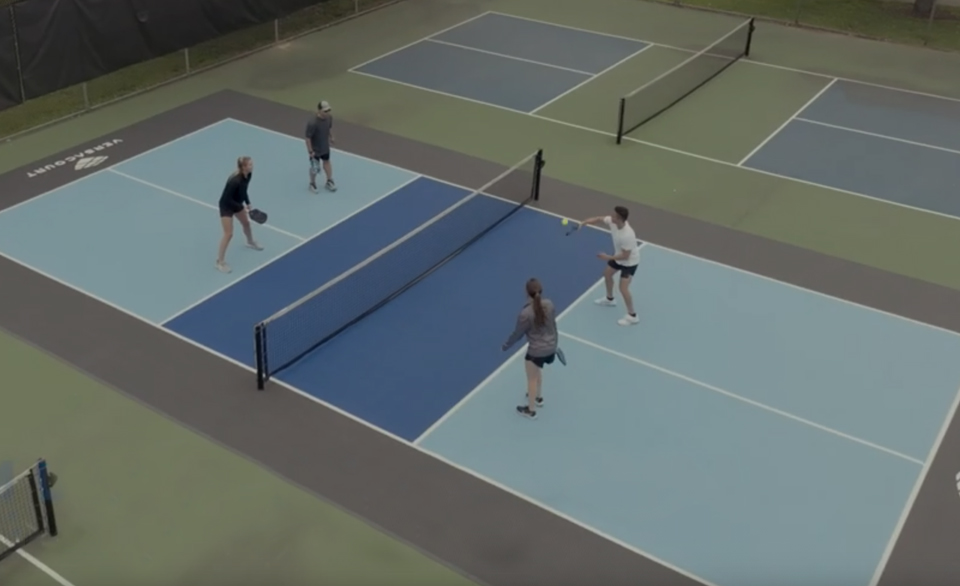 Our modular court systems intentionally encourage a seamless multi-sport backyard court. For this reason, our Pickleball Performance tile has an inherited design from the iconic outdoor game tile. The addition of a special blend of materials to our Pickleball Performance tile differentiates it from other tile systems to deliver a true bounce with every dink.
By leveraging real customer feedback we crafted this recreational tile with real players in mind. While not intended for professional use, this unique blend is durable, comfortable and offers a regulation compliant bounce. See for yourself when you compare the bounce of our Pickleball Performance tile to a 100% polypropylene tile.
Design Options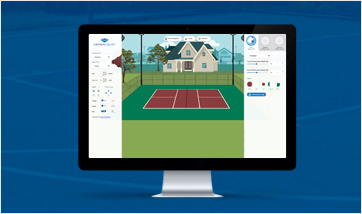 Design Your Own
Dream Court
With our interactive court designer, you can create the pickleball court of your dreams. Mix and match colors, add game lines and accessorize.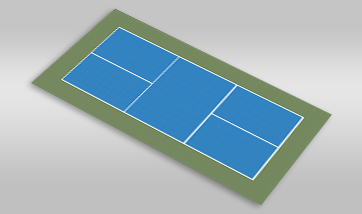 Pre-Designed VersaCourt
DIY Kits
We offer 2 different DIY pickleball court kits available in a variety of color combinations, but can also customize courts to your space.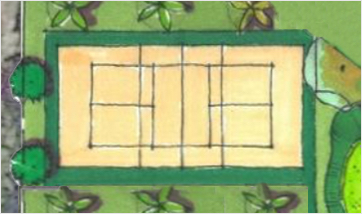 Professional Design Assistance
When you choose VersaCourt, you'll work with our in-house designers that create hundreds of court designs each year.
Make it a Multi-Sport Game Court
With a wide variety of line options and accessories, VersaCourt allows customers to design and create an entire athletic complex in their own backyard or facility. Our customers can work directly with our in-house design staff to create the multi-sport game court of their dreams.
Residential Pickleball Court Gallery