Claim Exclusive Dr. Dish Discounts
Dr. Dish manufactures the ultimate basketball shooting machines for schools, facilities, and homes. Experience the first fully-automated basketball shooting machines that separate you from the competition.
Professional Lineup
Designed for and used by top programs, facilities and home users. Our pro lineup is designed to meet the needs of coaches, trainers, and advanced home users. Contact the Dr. Dish team today to help choose the perfect Dr. Dish Shooting Machine or answer questions on pricing. Someone from our customer service team will be in contact shortly.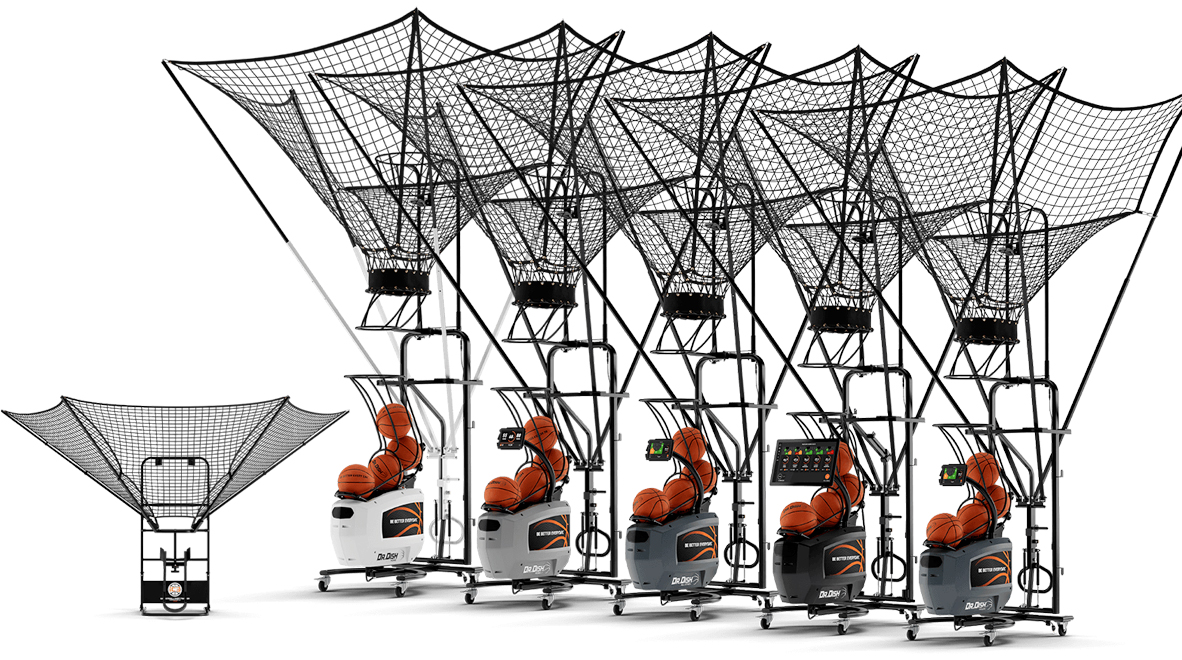 Dr. Dish models feature a variety of features to take your basketball training to the next level. From multi-range programming (to track 2pt and 3pt shots), 250+ pre-programmed drills, and advanced stat tracking capabilities, your basketball training will never be the same.
Backyard Retreat
Bring the Home
With plenty of space, this family wanted to create a backyard environment where they could entertain family and friends with fun and exciting outdoor activities. VersaCourt teamed up with XGrass and Tour Greens to create a backyard that would truly Bring the Fun Home.
Future Stars
Bring the Home
A family with young children presented VersaCourt the opportunity to "Bring the Fun Home" to their backyard by creating this complete practice facility. Whether the kids will be stars in the future remains to be seen, but with a Tour Greens practice green, a multi-sport game court from VersaCourt and a batting cage complete with XGrass sports turf, they have the tools they'll need to succeed.
Countryside Estate
Bring the Home
With three young children and plenty of space at their countryside estate, this couple tasked us with bringing the fun home to their little slice of heaven. By working with our sister companies Tour Greens and XGrass, we were able to create a little something for everyone in the family.