Pro Tile
Realistic, Low Maintenance Wood-Grain Tiles
VersaCourt Pro Tile indoor court tile was designed and developed for indoor multi-sports applications. The innovative tile design and our unique six-point locking system creates a seamless playing surface that allows for consistent ball bounce and response and unmatched playability.
Safe, Shock Absorbing Design
Easy to Maintain
Exceptional Durability
Attractive Appearance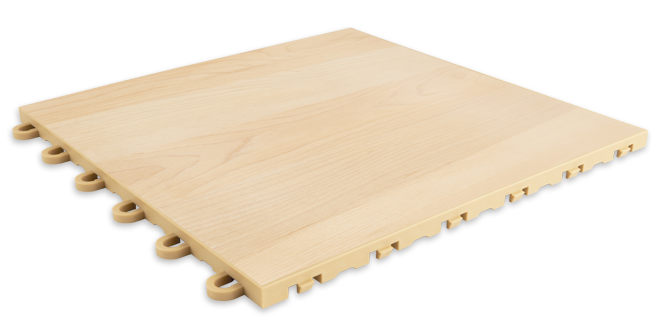 Use Promo Code: SUMMER23 or SELECT23
TWO Special Offers
Enjoy 10% off of ALL VersaCourt tiles and an additional 20% off our clearance tile while supplies last. Use code SUMMER23 for all tiles and code SELECT23 for clearance tile. Offer valid through 9.30.23.

Features
Realistic Wood-Grain

VersaCourt tiles are molded from a specially blended high impact Copolymer Polypropylene that protects against fracturing during intensive play, while anti-oxidant additives are included to defend against color fade and tile deterioration.

Precision Locking System

Our revolutionary interlocking mechanism uses six locking points on each tile. These six separate locking points click together easily and keep the tile flat, preventing any tiles from turning or curling up.
Optimal Tile Size

Exhaustive research and development has led to the discovery that 12" x 12" is the optimal size tile for peak performance. VersaCourt's innovative design offers one of the most consistent playing surfaces on the market, allowing for incredible ball response and unmatched playability.

Protection For Athletes

Reverse Spring Tension expansion joints and a spring-tabbing mechanism allow for slight side-to-side movement between the tile. This movement plus a gentle vertical flex provides forgiveness for players' lower backs, knees, and joints.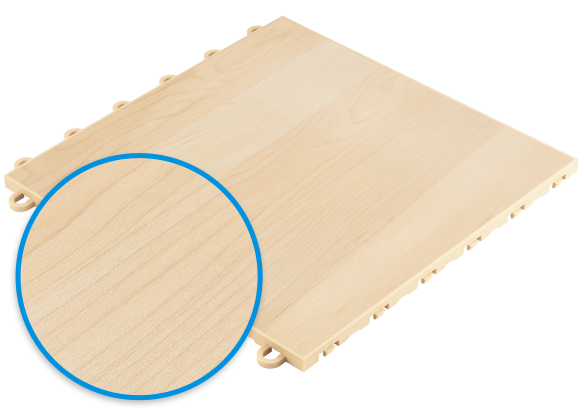 15-Year Warranty
Pro Tile courts are backed by our 15-year warranty, ensuring that VersaCourt customers will be provided with court systems that they will be able to enjoy and feel secure in their new game court investment.
Customizable Game Lines
VersaCourt systems can have any game line options added to the court, along with special requested logos and graphics. Create a multi-sport game court with basketball, volleyball, and playground games like hop-scotch and four square.
Moisture Mitigation
Traditional wood courts run the risk of warping and damaging over time because of moisture seeping up through the concrete sub-surface. With VersaCourt suspended flooring tile system, you will never have to be concerned with future wear and tear to your court system.
---
Basketball
VersaCourt is the most innovative basketball court system on the market today. With its patented interlocking system, VersaCourt provides an exceptionally uniform and durable surface, which allows for intensive activity. In addition, our courts are constructed from 1/2" shock absorbing tiles that reduce fatigue, which means that players can play better for longer.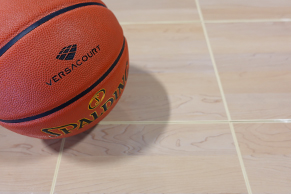 ---
Multi-Sport Game Court
With a wide variety of line options and accessories, VersaCourt allows customers to design and create an entire athletic complex in their own backyard or facility. Our customers can work directly with our in-house design staff to create the multi-sport game court of their dreams.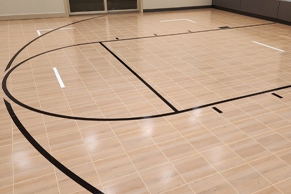 ---