Providing Exceptional Courts Across the U.S.
VersaCourt has supplied high-quality basketball, tennis and multi-sport game courts to thousands of satisfied customers, including some of the world's elite professional athletes.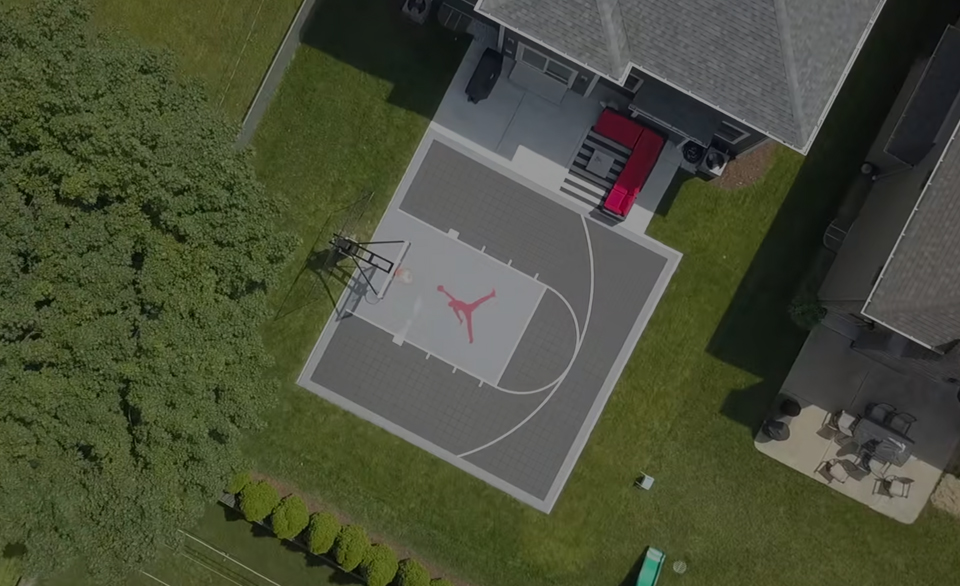 "We looked at a company by the name of Sport Court and VersaCourt. I contacted Sport Court and our experience wasn't that great. It took about 3 weeks simply to get a quote from them. My experience with VersaCourt was awesome. From within a couple hours of contacting them they reached out to me and gave me some mock drawings. I spoke with the VersaCourt team. They had a few great (design) points for me. All these things I didn't think of, they thought of for me."
Shaggy Patel
VersaCourt Customer
100% Satisfied

We have been totally satisfied with our Versacourt purchase. The VersaCourt team was extremely helpful in helping us to decide on which court best suited our needs. Then choosing the correct size and colors! We were notified in a timely manner about delivery. Set up was as directed. The court looks so nice in our backyard. We are now using our multi-functional court of basketball, pickle ball and volleyball. Thank you so much!!

Mary Ann and Bob Ayars
Top Quality Service

Just wanted to share that the VersaCourt team had top quality customer service. You Our VersaCourt team member was also very personable and very easy to work with. I will send you pictures once completed. Thanks again for everything!!

Brian Jones
Installation was a Breeze

IT'S BEAUTIFUL!!! The VersaCourt team turned something that could've been REALLY unreachable, into a breeze. Many thanks to the whole VersaCourt team. I can't tell you how incredible our service project was. EVERYONE loved the court. Thanks again for everything you did to guide us. The guys put the court together in less than an hour but there was so much to do in the Club that it worked out perfectly.

Wanda Klayman
Best in the Industry

Best in the industry, thank you. (Only time you'll see Messi and Jordan on the same court).

Sam Yokhana
Special Order

The VersaCourt team was exceptional in the whole process . We had a unique size to put a shuffleboard initially and years later expanded the space and VersaCourt was able to pull up our old account and special order what we needed to complete our shuffleboard! It delivered straight to our door. The pieces were all labeled and easy to assemble. Our VersaCourt team member was very prompt in corresponding! We have shared a lot of family gatherings around this area. Thanks again for everything!

Julia Matzek
Five-Star Service

We received our court on time and in great shape. The court was super easy to install and it is beautiful and so much fun. I wanted to thank you for your prompt service. The marketing and web design for VersaCourt is super. The website made it easy to navigate and order with confidence. We took several months to research our options and we always came back to VersaCourt. The only problem we had was choosing colors. I loved the build it yourself web tool. I must of created every color combination possible before my husband insisted I choose so we could place the order. I have to comment on how the 350 pound package came delivered in pristine shape and how everything was clearly numbered and so easy to install. That to me shows pride in quality control. Friends came to help, thinking we would be all night installing. We were playing and having fun in a little over an hour.I give you and your company five stars!

Charlie and Lisa, St. Petersburg, Florida
The Perfect Holiday Gift

I may write a longer, more formal letter when things settle down after the New Year, but I wanted to send a little Christmas cheer way before everyone scatters for the Holiday. I just put down court this afternoon and it its hard to express how HUMOGOUSLY (is that a word?) pleased we are with how our court turned out. Your product and service have exceeded our expectations!

Our court is probably the 'poster child' for a non-traditional application of VersaCourt, but the product is so well-designed, that is super-easy to install right out of the box and adaptable / versatile, for even the oddest shaped configuration (as the name 'VersaCourt' would imply.)

Our kids have not seen it yet (how did we pull that off?) will be ecstatic on Christmas morning - even as my wife and I are, right now. Nicely done, sir, and… Merry Christmas!

David Sawyer,Georgia
Simple Set Up

The VersaCourt system provides a wonderfully functional and aesthetically pleasing addition to our backyard. It has proved to be a kid magnet in our neighborhood. VersaCourt shipped the tiles in 4 x 4 sheets that were numerically labeled, making set-up a breeze.

Kevin Jarvis, 16 Year Major League Pitcher Former Boston Red Sox
Best on Price, Quality & Customer Service

Our VersaCourt basketball court is great. It looks great and plays like no other outdoor court I've ever played on. It was very easy to install using the pre-assembled sections. I researched and talked with all the other major athletic court merchants and VersaCourt was clearly the best on price, quality and customer service. Most had long delays before you received the product. VersaCourt shipped the same day I placed the order.

Michael D. Ellis, Former Division 1 Basketball Player
Great Customer Service

This court looks great and makes a perfect play area for kids and adults. A slope was excavated out of the backyard to achieve a level playing surface for the kids. This court was the perfect finishing touch to a plain cement pad. I'm glad I came across your website and your product! All the neighbors are talking and asking information about it.

Thank you so much for your help! Everything from the phone calls to the emails were handled very quickly and professionally. It was a pleasure dealing with you!

David Regine, Rhode Island
Safe Surface for Children

We chose VersaCourt not only for the beauty it adds to our backyard recreation area but also to protect our children. As an orthopedic doctor I know the damage concrete surfaces can have on the body. VersaCourt's design offers the vertical give that I wanted in our children's court.

Erik L. Severud, M.D., Orthopedic Surgeon Board Certified Fellowship Trained in Sports Medicine
DIY Pickleball Court

Our family loves our new VersaCourt pickleball court. The professionals at VersaCourt guided us through the process from design, shipping and set up. We were able to take a worn, old concrete slab and turn it into a beautiful pickleball court in a weekend. As a physician and sport enthusiast I appreciate playing on the engineered surface. I have a prior knee injury and have noted less pain and stress to my knees while playing on the surface. I recommend VersaCourt without hesitation. Thanks VersaCourt!

William H. Holderman, MD, Tacoma, WA
Pickleball Pro Court Tile

What takes a little getting used to is the bounce on a medium paced shot. It will jump at you off the bounce quickly. But, you'd have to get used to that on another court.

Pickleball Patron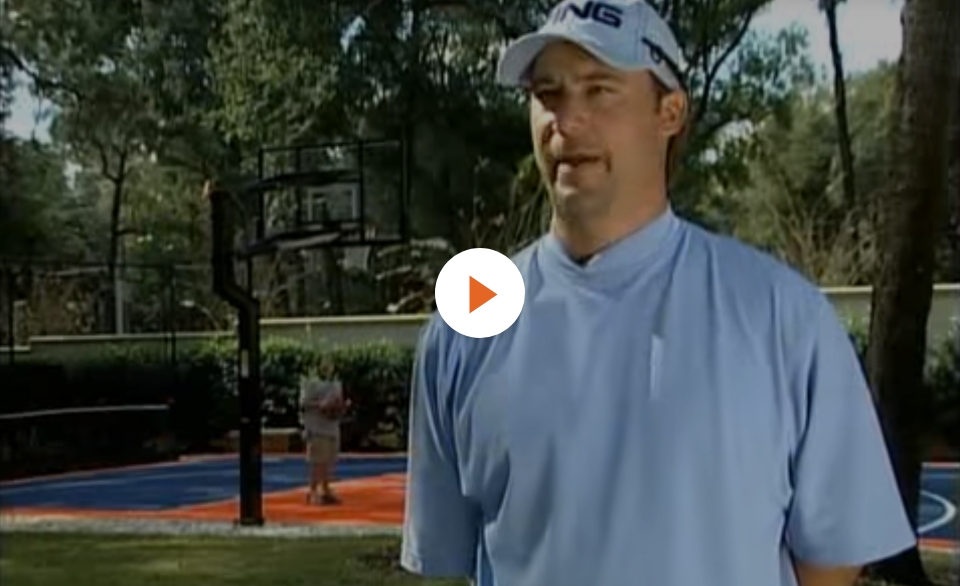 "In this era of video games, it's nice for my kids to actually have the physical part of the game… actually playing basketball on the court."
Chris DiMarco
PGA Professional