Custom Sized Basketball Courts
While we offer standard court kit sizes, the majority of our customers choose to customize their courts. Customers can start designing their court in one of two ways: they can work one-on-one with a VersaCourt team member, or they can use our proprietary court builder software.
Whichever option you choose, the VersaCourt team will be available to answer your questions or concerns, ensuring that the court design process is a fun, hassle-free experience. We will offer recommendations based on your space requirements, but ultimately the final look of your court is up to you.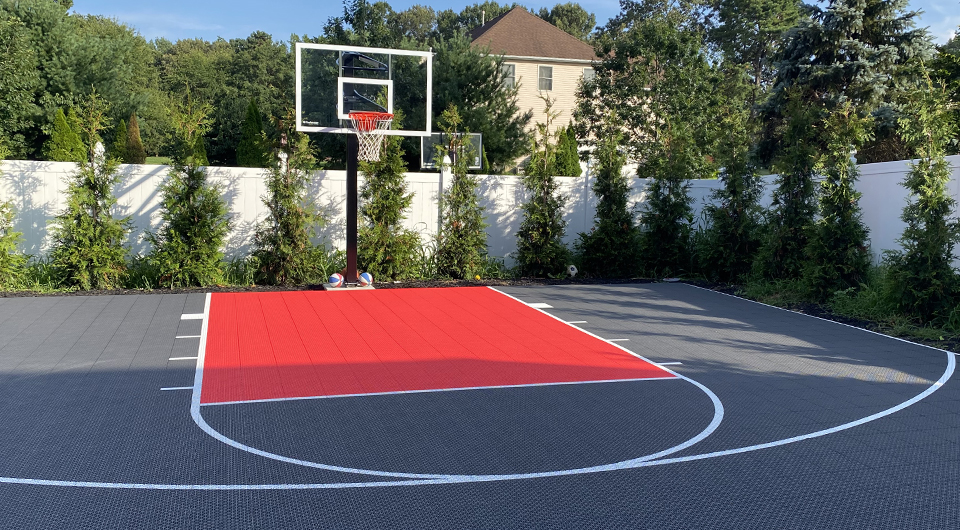 Nearly Unlimited Selection of Court Sizes
Our courts are assembled from 10' x 10' tiles that can be cut and constructed to fit in almost any space requirements that you have. Once we have the dimensions of your intended court area, the VersaCourt team will develop a plan to integrate the court seamlessly into your backyard space.
Cost of Backyard Basketball Court
Several factors should be considered when understanding the cost of a backyard basketball court. VersaCourt offers a variety of custom and DIY kit options to help you find exactly what you're looking for in a new backyard basketball court.
Design Options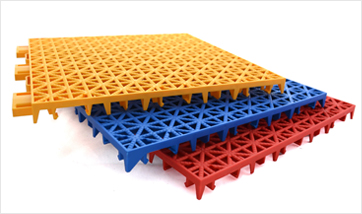 19 Color Options
We have 19 different court color options that you can chose from. Most customers choose a main court color and a secondary color for the key(s) and border, but you can also add additional colors to create separate areas for activities like four square or pickleball.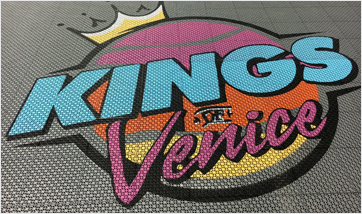 Personalize with Logos & Designs
Create a backyard homage to your favorite sports team by adding a customized logo to your basketball court. All you have to do is send us the logo or design you want and we'll take care of the rest. It's that simple.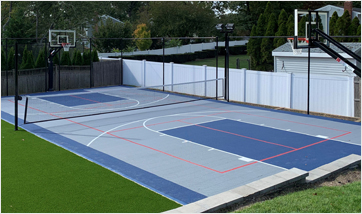 Additional Games & Activities
Enhance the playability of your court with custom game lines. We offer the standard high school, college and NBA three-point arcs. If you are planning on building a larger court, we can paint additional game lines so you can get the most out of your court area.