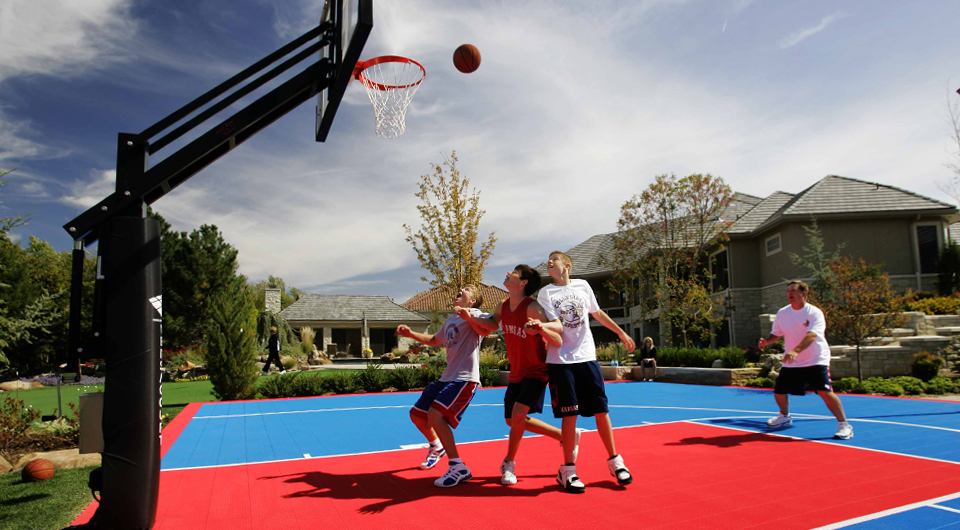 Basketball Courts
VersaCourt is the most innovative basketball court system on the market today. With its patented interlocking system and endless customizable options, VersaCourt provides a uniform, durable and versatile surface for your home.
Consistent Ball Bounce
Superior Grip
Forgiveness for Knees & Joints
Tennis Courts
VersaCourt tennis courts provide the ultimate high-performance, low-maintenance surfacing solution for homes and backyards. VersaCourt tile is easy-to-install and has been certified by the International Tennis Federation as a fast court pace surface.
ITF 5 - Fast Classified Court Pace
Unmatched Durability
Forgiveness for Lower Backs, Knees & Joints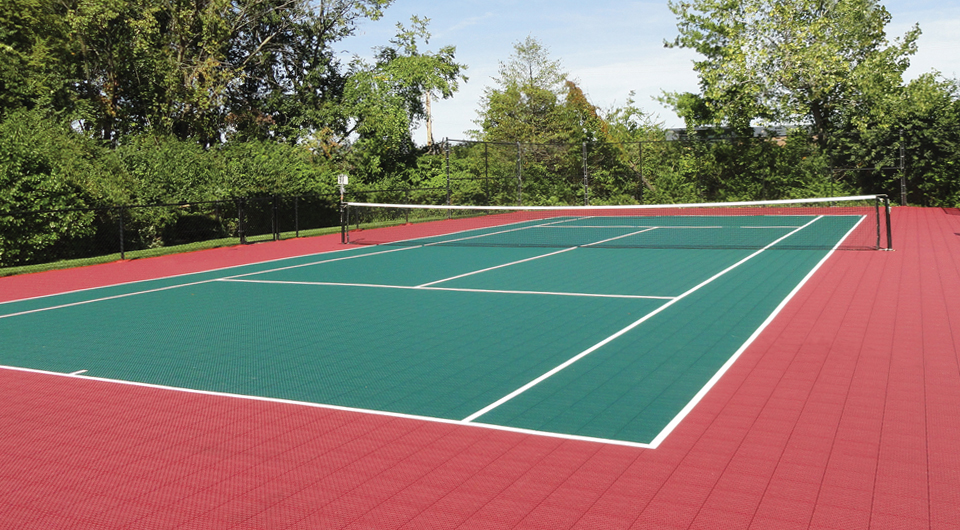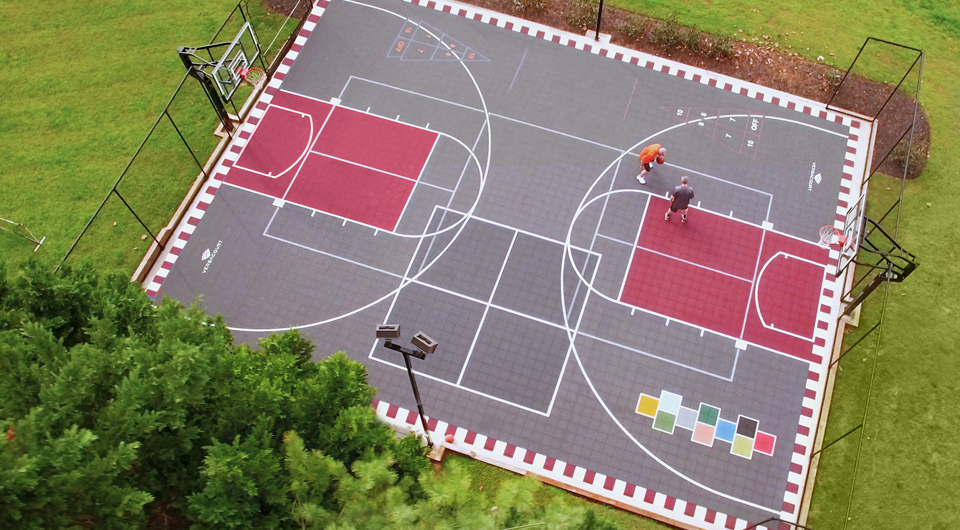 Multi-Sport Game Courts
VersaCourt offers endless customizable game line options to transform your backyard into a complete recreational facility. Paired with our wide selection of court accessories and lighting options, you can play all of your favorite sports with an all-in-one court solution.
Endless Game Line & Design Options
Weather & Fracture-Resistant Surface
Consistent Ball Bounce & Response
Shuffleboard Courts
VersaCourt shuffleboard courts offer the perfect balance of playability and portability. We offer 19 different customizable court kits that can be installed on your driveway, patio or developed as a unique backyard amenity.
Installs in 30-45 Minutes
Perfect Glide Surface for Disc
Low-Maintenance Playing Surface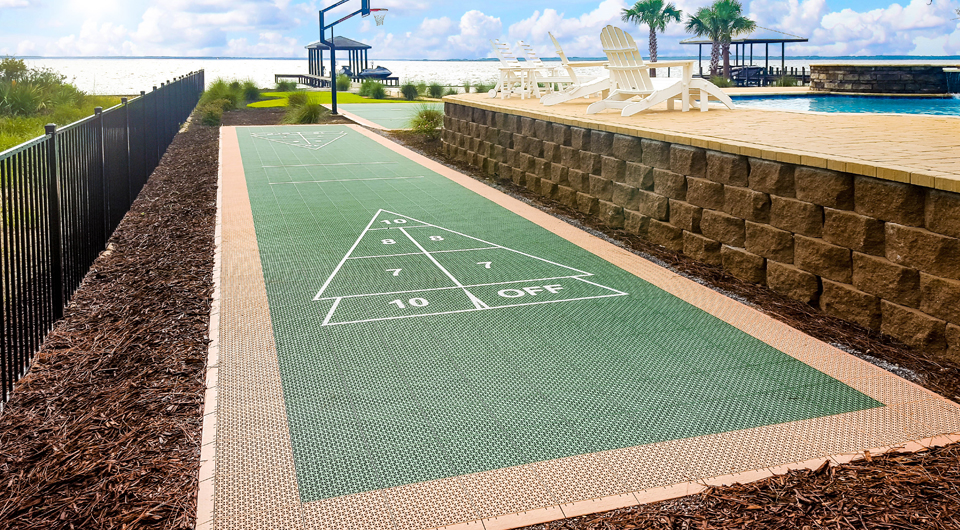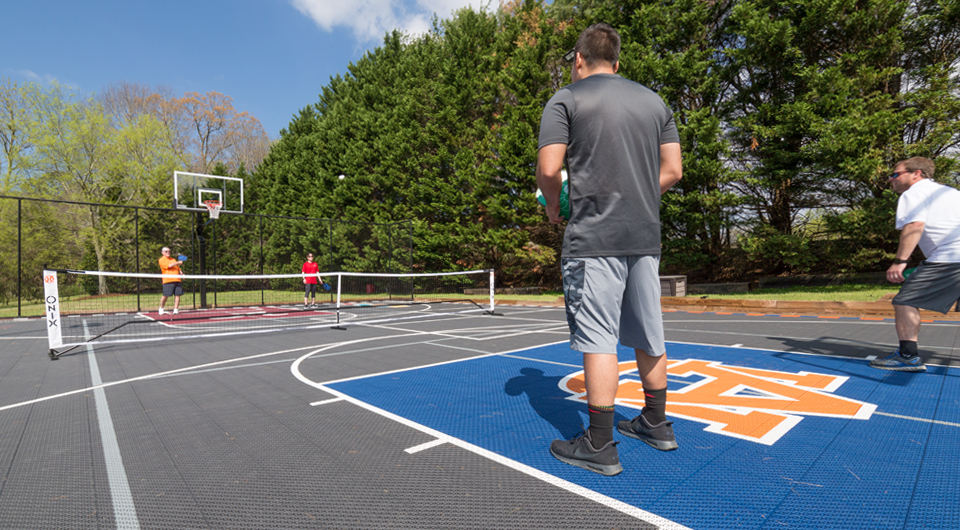 Pickleball Courts
Pickleball is quickly becoming most of the most popular court amenities for residential applications. Pickleball's small court size and playability for families and friends of all ages, makes it a fun and exciting playing surface for home and backyards.
Easy to Maintain Surface
Consistent Ball Bounce & Response
Forgiveness for Lower Backs, Knees & Joints
Volleyball Courts
With its exceptional grip and slight side-to-side movement, VersaCourt tile provides a safe, high-performance surface for residential volleyball court applications. Paired with our adjustable net systems and custom game line options, you can develop a multi-game court with other spots like tennis, pickleball and badminton.
Precision Locking System to Eliminate Gaps
Exceptional Grip & Traction
Weather & Fracture Resistant Surface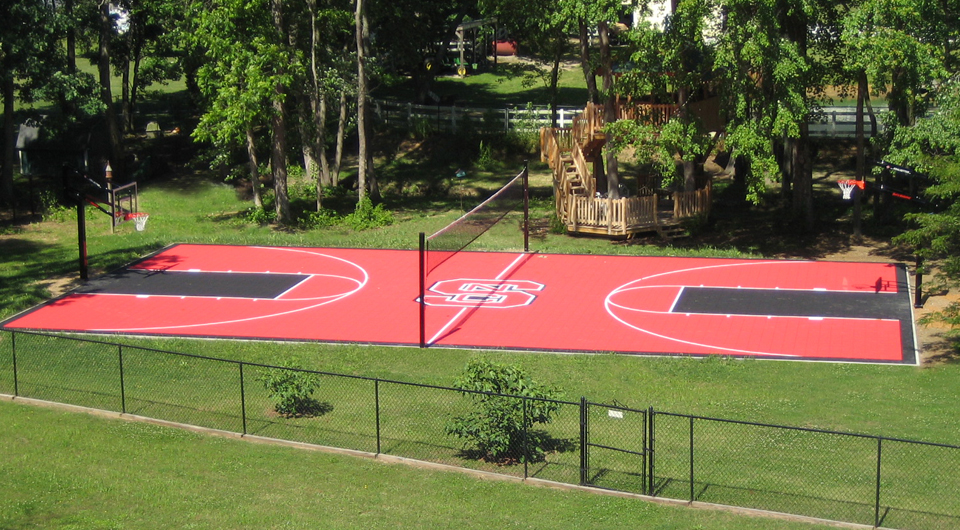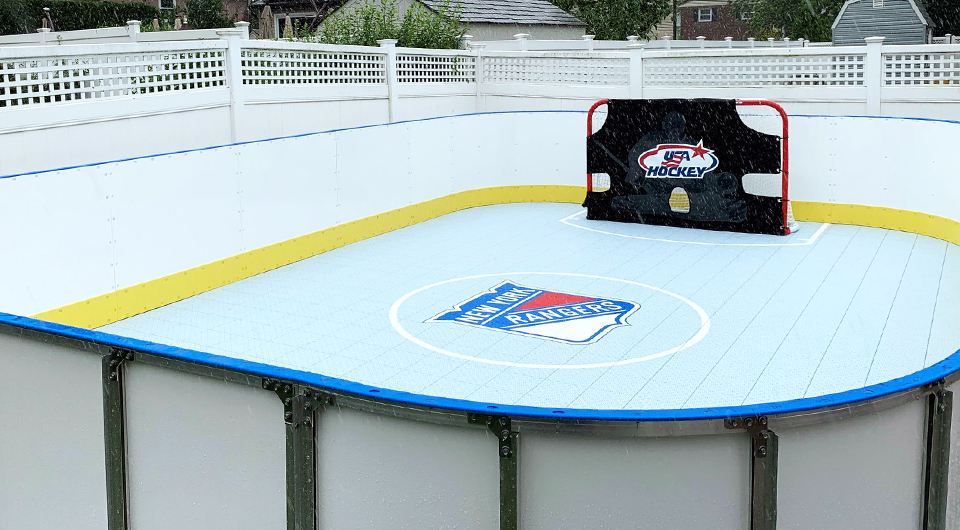 Hockey Rinks
VersaCourt designs indoor and outdoor tile specifically for inline and roller hockey applications. Our tiles fit together tightly and securely to provide a monolithic surface that allows for quick turns, fast breaks and perfect puck glide.
Best Wheel Grip of any Suspended Surface
Durability to Stand Up to Competitive Play
Unique Surface Texture for Natural Puck Glide
Cornhole Courts
More and more people have asked us to integrate cornhole game lines into our multi-sport game courts or create colorful courts for their own backyards.
Easy to Maintain Surface
Forgiveness for Knees & Joints
Weather & Fracture Resistant Surface