The VersaCourt Performance Advantage
Since 2004, people have been choosing VersaCourt courts not only for their enhanced playability and safety features, but also because they are built to last.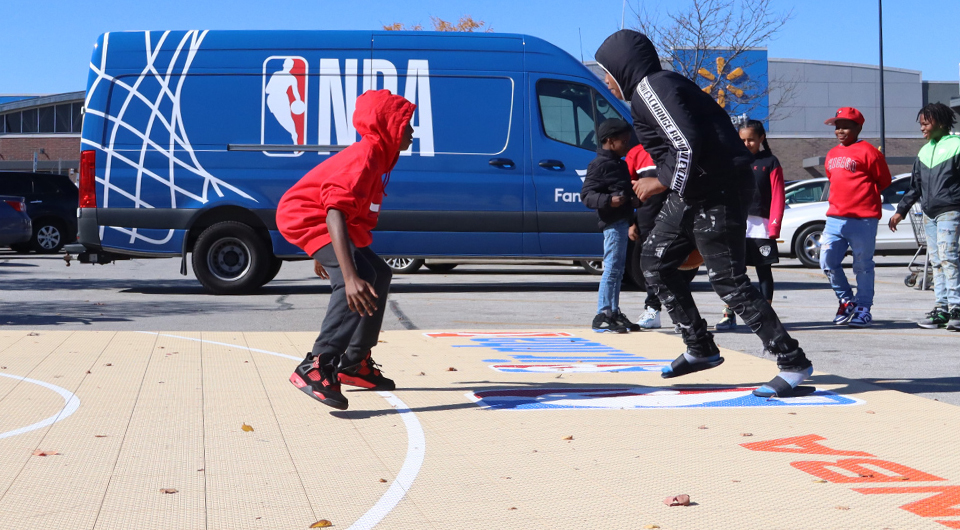 Playability
While VersaCourt tile courts may not be the "official surfacing" for many sports, they are still designed for maximum performance and playability. When situated on the proper base, VersaCourt courts offer excellent ball bounce and puck-glide along with superior grip and traction that minimizes surface friction and slippage.
VersaCourt surfaces also stay up to 50% cooler than asphalt or concrete surfaces and feature a quick-draining, open grid design that keeps courts significantly more dry and playable than other outdoor materials. Realistically, most "official surfaces" are not designed for outdoor use; they are very costly to install and maintain, and are rarely portable.
Safety
The safe, shock absorbing design of VersaCourt tile reduces the force of impact and makes our courts an ideal alternative to concrete or asphalt courts. This in not only why they are specified at so many preschools and elementary schools, but older customers like that tile is much easier on their joints than harder surfaces.
Plus, the open grid design allows the court to drain and dry quickly while the reverse spring tension expansion joints and spring-tabbing mechanism allow for slight side-to-side movement between the tile. This movement plus a gentle vertical flex provides forgiveness for players' lower backs, knees, and joints.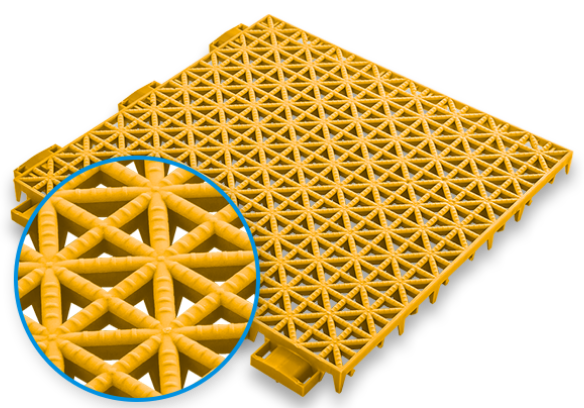 Quality, Durability and Longevity
At VersaCourt, we know that when you invest in a court for your home, you want something that is going to last. That's why we utilize the best equipment, people and processes to manufacture tile that is designed to last...and then back it up with an industry leading warranty.
Made in the USA
To make the highest quality tile, we invested in the best technology the industry had to offer, hired the most experienced and talented personnel in the market and created an operation recognized as one of the Top 25 Processors by Plastics Technology Magazine.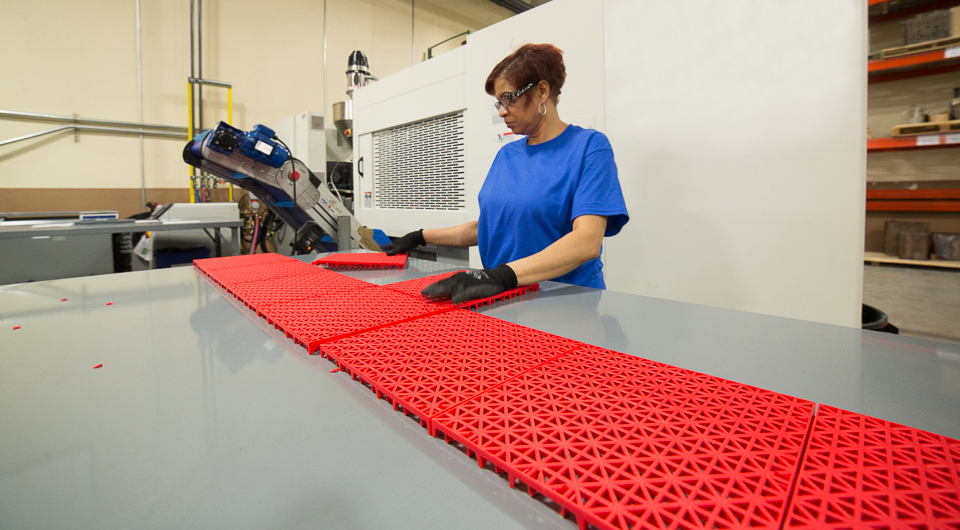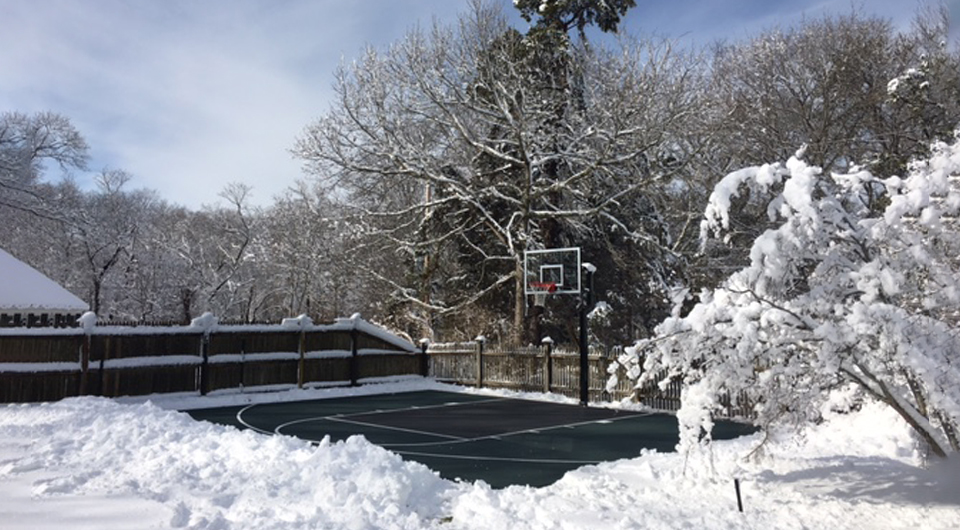 Weatherability
VersaCourt tiles are molded from specially blended, high impact copolymers that protect against fracturing during intensive play, while UV stabilizers and anti-oxidant additives are included to defend against color fade and tile deterioration.
Our outdoor Game court tile has also been brittle-tested to minus 25 degrees Fahrenheit and used successfully used for courts in Canada, Alaska and other areas with extremely cold winters.
We even offer our incredibly durable Active tile. Designed for use on driveways and parking areas, it can withstand up to 60,000 pounds of rollover weight.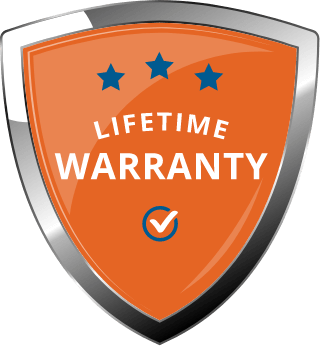 VersaCourt
Lifetime Outdoor Tile Warranty
VersaCourt wants you to be a customer for life and we plan to achieve this by providing you the highest quality products and the industry's best and most clear warranty.
Material and Workmanship Warranty
No Questions Asked Replacement
Price Match Guarantee