VersaCourt Game Lines
Our designers can work with you to determine the placement, color and size of different line options that will work for your court. In many instances, we will use different colored lines for different games or adjust the standard sizes to get them to fit on your court.
Common Game Line Options
Click the options below to see an example of multi-sport game lines on the court.
Custom Artwork, Lettering, Logos
VersaCourt has partnered with a variety of organizations that have requested custom logos and lettering for their VersaCourt system. Work with our VersaCourt designers to create a custom court for your facility that features the right artwork and colors.
Other Court Line Options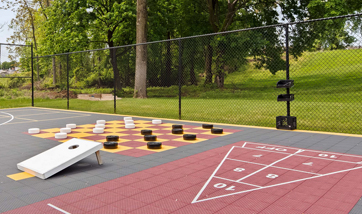 Custom Game Lines
VersaCourt can accommodate for a variety of custom game lines for sports like dodge ball, gaga ball, touch tennis, team handball, netball, Awana and more. For more information, work with our in-house VersaCourt designers to help customize your new court's game lines.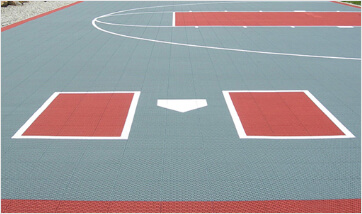 Batter's Box
Batter Box lines can be a great addition to an existing court and can be customized to accommodate a variety of different sized VersaCourt systems. If you're working with a limited space, our VersaCourt designers can ensure we include the game lines you want within the space allotted.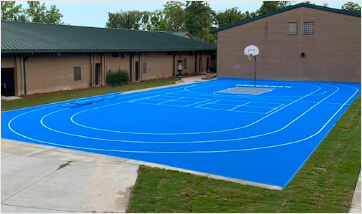 Walking Tracks
Walking track lines can be added to courts of varying sizes. This line option is a good addition for schools, parks, recreation centers and more. Work with VersaCourt in-house designers to help create a custom track design for the space you have available.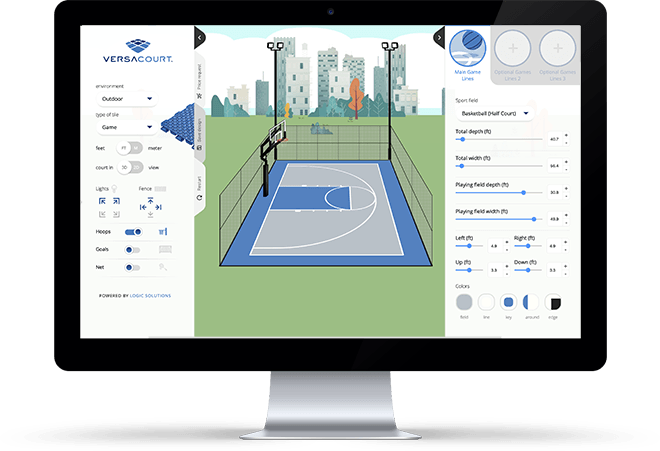 Your Court, Your Design
Design Your Own Dream Court
With our interactive court designer, you can create the court of your dreams. Mix & match colors, add game lines and accessorize.