VersaCourt offers standard pickleball court kits sizes that are shipped ready-to-assemble on standard concrete base pads. You choose the size and the court color that works for you.
Check out the pickleball court dimensions and product specifications below to determine the right court size for you. If the court kits pictured below do not fit with your current base pad set up, we also offer custom size options. Please give us a call or fill out a form and our staff will work with you to create a solution that matches your exact needs.
We offer a number of standard court sizes, but we offer custom court sizes as well.
Contact Us For Custom Court Sizes
P-1 – 28'2"W x 52'8"L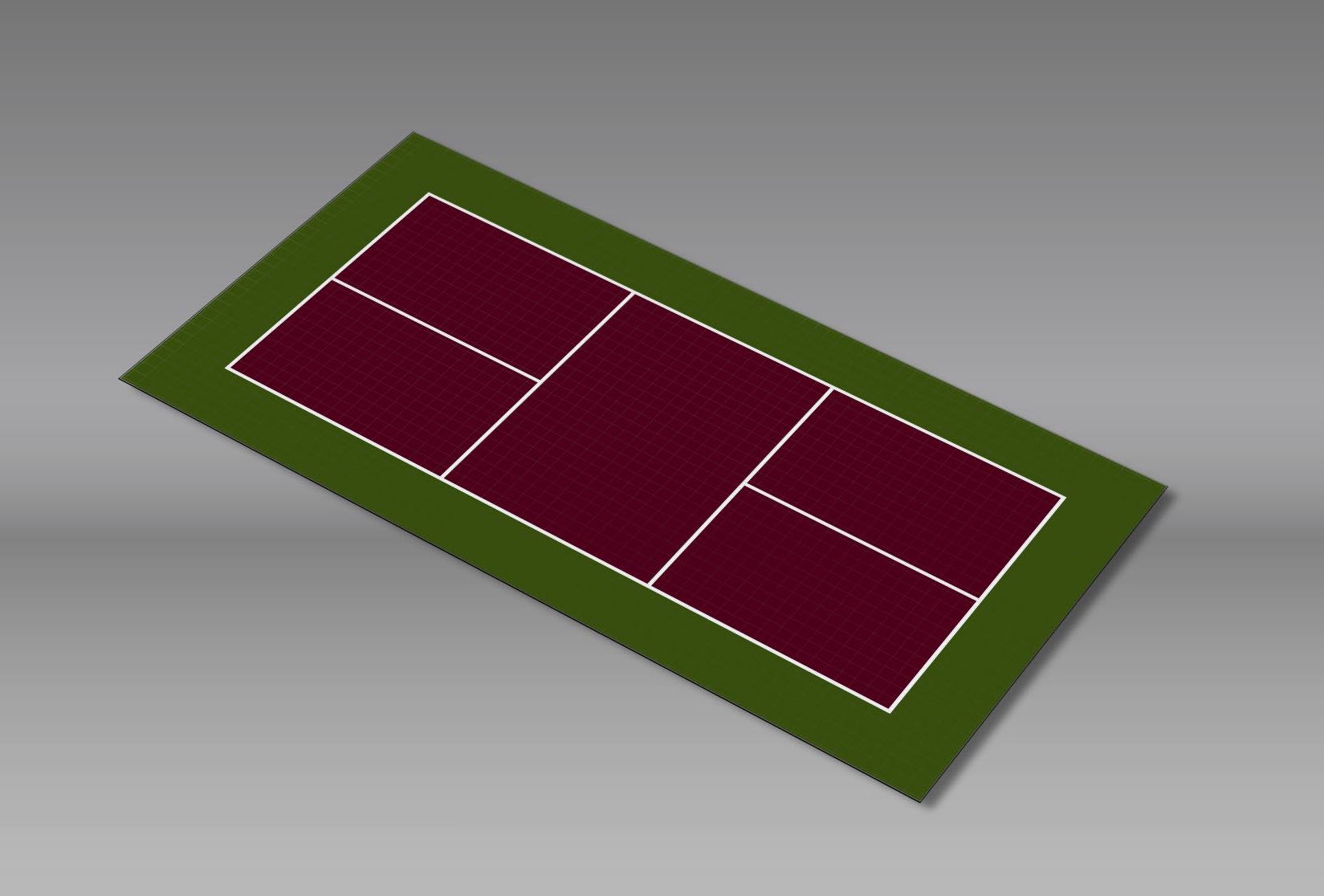 Width: 28'2"
Length: 52'8"
Sq Ft: 1,483
Tiles: 2,078
Ramps: 194


P-2 – 31'7" W x 64'6"L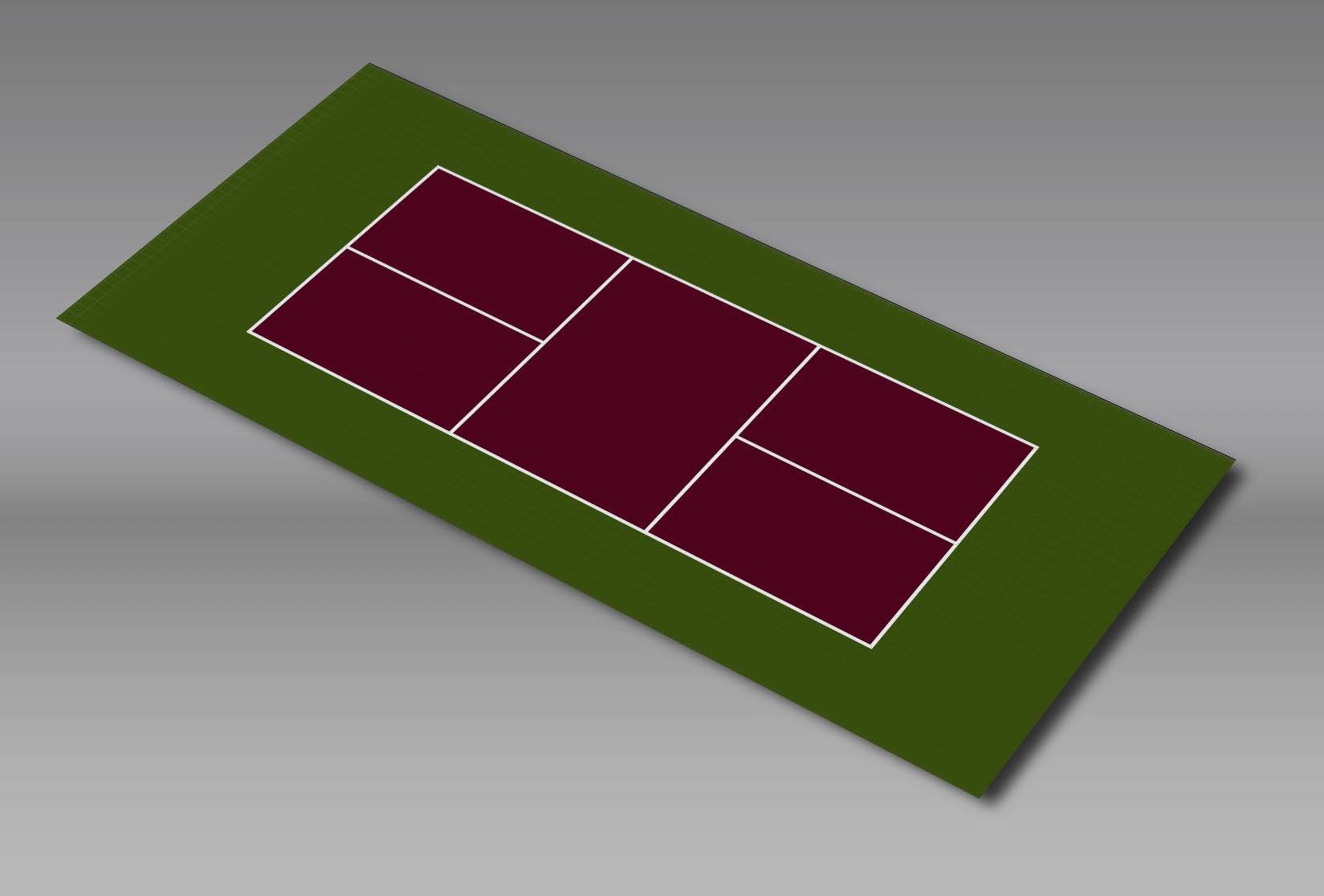 Width: 31'7"
Length: 64'6"
Sq Ft: 2,037
Tiles: 2,844
Ramps: 230