Roller Derby Tracks
VersaCourt tile provides the ideal surface for flat track roller derby. It's specifically designed to deliver incredible wheel grip and unmatched maneuvering, allowing for high speed passes and tight cornering from roller derby athletes.
Benefits of Court Tile
Low Maintenance

Easy to clean with broom, hose or leaf blower

Backed by Warranty

Offering limited and lifetime warranties for VersaCourt systems

Superior Grip

Unique surface profile offers superior grip and traction

Up to 50% Cooler

Tile surface stays up to 50% cooler than concrete or asphalt
Unmatched Durability

Will stand up to aggressive play and harsh weather conditions

Wide Selection of Tile Colors

Tile is available in a wide variety of color options

Completely Customizable

Add your favorite game lines, designs and logos

Suspended Surface

Provides forgiveness for players' knees, joints and lower backs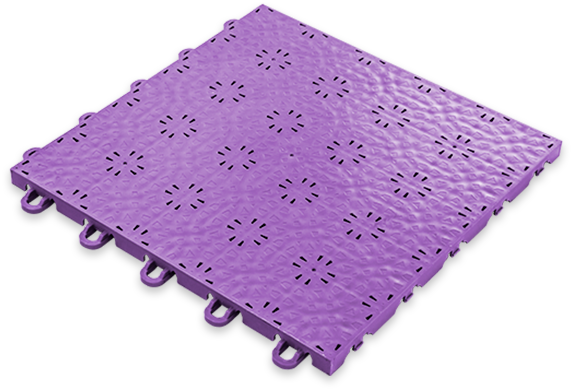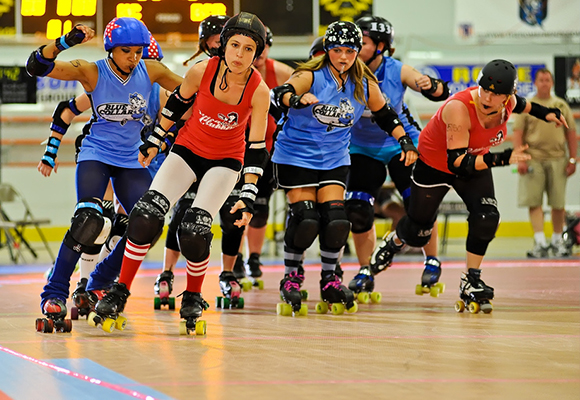 Durable, Low-Maintenance Flat Track Solutions
VersaCourt tile is incredibly durable, it can stand up to heavy traffic and intense skating. Our surfaces are scuff and scratch-resistant, to ensure that your surface will provide a smooth skating surface for years to come.
VersaCourt roller derby tracks are exceptionally easy to maintain, and require little to no maintenance. Each tile can be easily assembled and disassembled, making them the ideal surfacing solution for roller derby leagues that utilize temporary locations.
Flexible and Impact Resistant Skate Surfaces
While roller derby competition can be intense, it's important that athletes can rely on a surface that keeps injuries to a minimum. VersaCourt tile surfaces offer enhanced flexibility and impact resistance, which helps reduce the chance of injury, especially when players take a hard spill.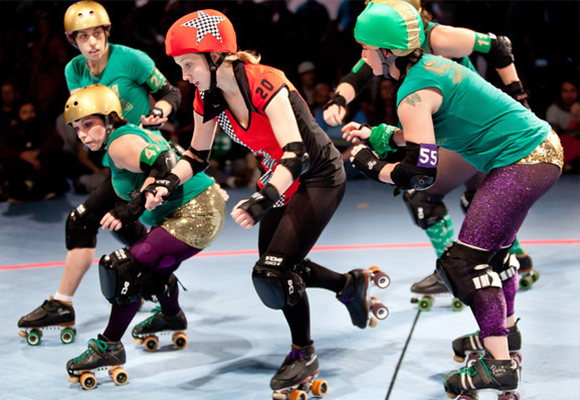 Design Options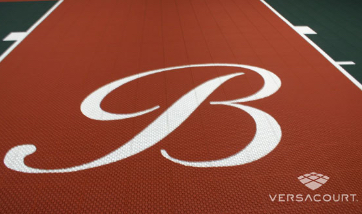 Customizable Options
We can help you develop customized graphics, logos and text to create a truly unique court solution that will make your facility stand out.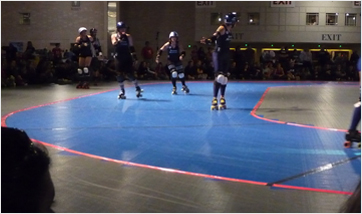 Design Your Own Dream Court
With our interactive court designer, you can create the court of your dreams. Mix and match colors, add game lines and accessorize.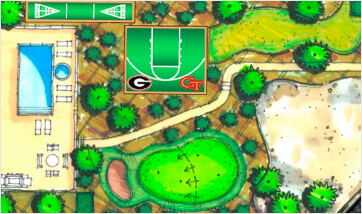 Request Design Assistance
When you choose VersaCourt, you'll work with our in-house designers that create hundreds of court designs each year.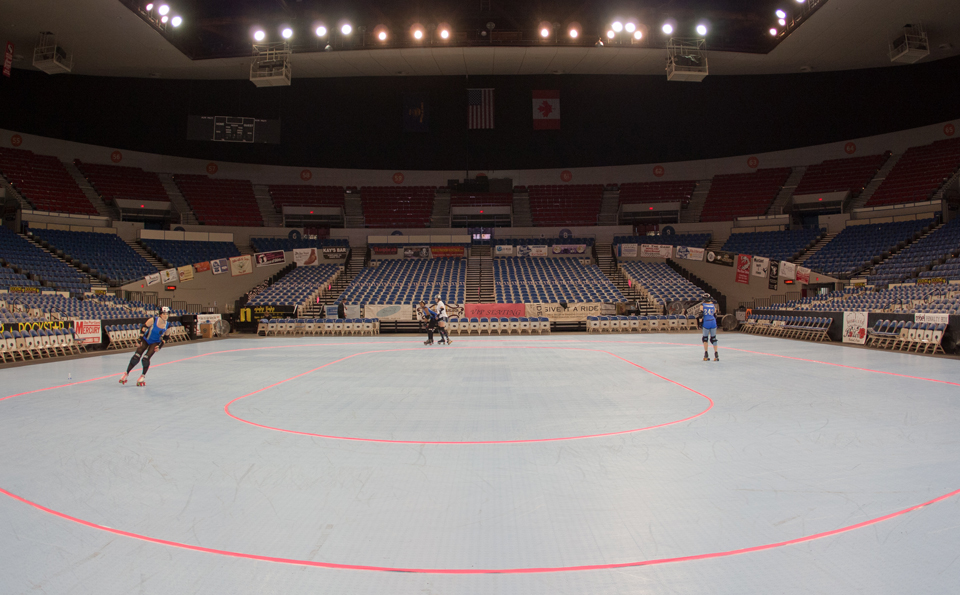 Roller Rink Rental Flooring
VersaCourt partners with RG Event Surfaces to provide rental flooring for roller skating events like inline hockey, skating rinks, roller derby and more. Designed with VersaCourt Speed or Game tile, you can rent a durable, high performing indoor or outdoor roller rink to accommodate your event.