Testimonials
Providing Exceptional Courts Across the U.S.
VersaCourt has supplied high-quality basketball, tennis and multi-sport game courts to thousands of satisfied customers.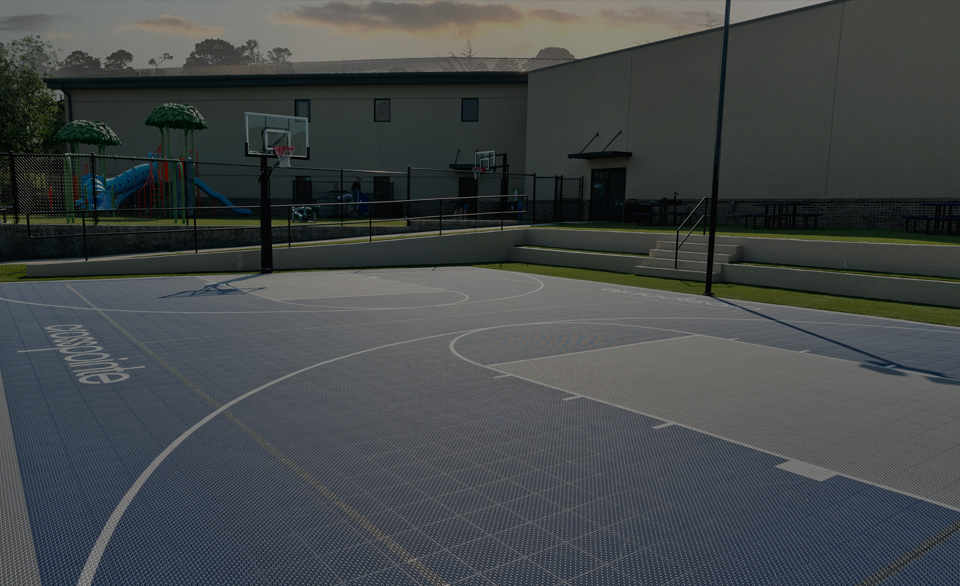 "Through the whole process with VersaCourt, we were able to pick out colors, the court lines we wanted, we were able to brand it and put our own logos on there. Not only do we have basketball, but we have pickleball, volleyball, and so many other things. We're also able to have our service on top of the court as well. VersaCourt has been an incredible product for us to use. We have loved the VersaCourt and recommend it to every person out there. "
Church Staff
Crosspointe Church
Bringing Our Space Alive

"The Homewood Suites by Hilton at the Waterfront installed a VersaCourt and synthetic grass putting green at our facility to offer our guests an additional outdoor experience on our Lakeside Landing. Guest response has been excellent from both our corporate and leisure guests. Both products are high quality and easy to maintain. The professionalism and quality of work completed by the VersaCourt installation team was outstanding."

Crystal Dahlquist, Homewood Suites by Hilton at the Waterfront
Ideal Tennis Court Resurfacing Option

Here at West Virginia University we had tennis courts that were cracked and had water pooling issues. We had tried other resurfacing products but were having to go back and resurface every couple years. What we were looking for was something that was cutting edge, would offer us a much longer life and be virtually maintenance free for many years to come. After researching our options we selected VersaCourt because it had features that would address these needs. With the assistance of one of VersaCourt's corporate installers, our own maintenance crews were able to install the product with minimal difficulty. It is a great product and looks outstanding, and our students love playing on it. I highly recommend VersaCourt for the resurfacing of older courts.

Richard Hott, Project Manager/Landscape Designer, West Virginia University
Installer that Went "The Extra Mile"

Our VersaCourt tennis court installation looks terrific! We are very pleased and the tennis court is getting more use than it has in a long time. Your installers went "the extra mile" to level the depression so that all of the inner court space was even and the lines were straight. I know that took more work than they originally planned but it made a great difference in the ultimate appearance and playability of the courts. Everyone who has seen it has been extremely complimentary. I want to say how pleased I am and how thankful we are that you did this project. Aside from being a very great representative of VersaCourt, your representative is one of the hardest working guys I have come across in a long time. Every morning he was the first one out there working and he and the team worked through the early evenings without a word of complaint about the heat or humidity or challenges that arose. He certainly knows his business. They did everything right and the final product shows it. I was very impressed with the entire team. It is a very cost effective alternative for recreational courts at homeowner associations, universities and public facilities. I did extensive research and comparisons of your product with your competitors. We hope to be installing the VersaCourt system over our remaining two courts. Thank you again for all of VersaCourt's personal help and attention. You have certainly made a happy customer out of us at Lands End.

Richard Brown, Emerald Isle, NC
Tennis Court for Training Center

To train winners in tennis you must have the right equipment and most importantly you must have the right playing surface. We recently installed VersaCourt at our training center and I was amazed at its playability and beauty. VersaCourt offers a consistent ball bounce and outstanding traction. Its medium-fast pace makes it an excellent surface for practicing ground strokes. We are very careful to avoid injury during conditioning workouts. VersaCourt's design is ideal for reducing impact stress on knees and lower back that can potentially disable a player. This was one of our main reasons for selecting it as one our training surfaces. It looks fantastic and has added to the professional appearance of our facility by allowing us to match the colors of the courts with our company's black and silver colors.

Fritz Nau
Pickleball Pro Court Tile

It feels really nice underfoot, nothing much to get used too.

Pickleball Patron