Commercial Basketball Courts
Are you planning a new basketball court for your facility or looking to revitalize an existing surface? VersaCourt commercial basketball courts provide the perfect balance of performance and durability, with some of the lowest maintenance requirements of any sports surface available.
Use Promo Code: SUMMER23 or SELECT23
TWO Special Offers
Enjoy 10% off of ALL VersaCourt tiles and an additional 20% off our clearance tile while supplies last. Use code SUMMER23 for all tiles and code SELECT23 for clearance tile. Offer valid through 9.30.23.

Benefits of Court Tile
Low Maintenance

Easy to clean with broom, hose or leaf blower

Backed by Warranty

Offering limited and lifetime warranties for VersaCourt systems

Superior Grip

Unique surface profile offers superior grip and traction

Up to 50% Cooler

Tile surface stays up to 50% cooler than concrete or asphalt
Unmatched Durability

Will stand up to aggressive play and harsh weather conditions

Wide Selection of Tile Colors

Tile is available in a wide variety of color options

Completely Customizable

Add your favorite game lines, designs and logos

Suspended Surface

Provides forgiveness for players' knees, joints and lower backs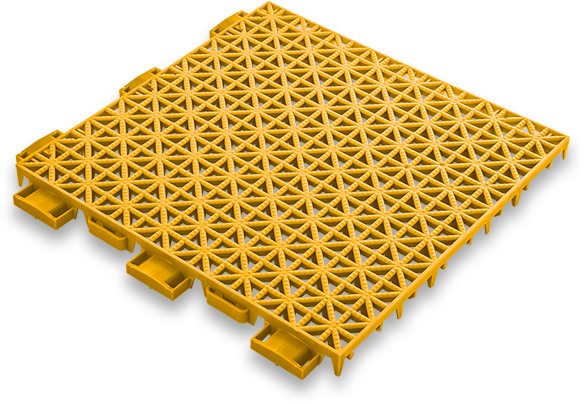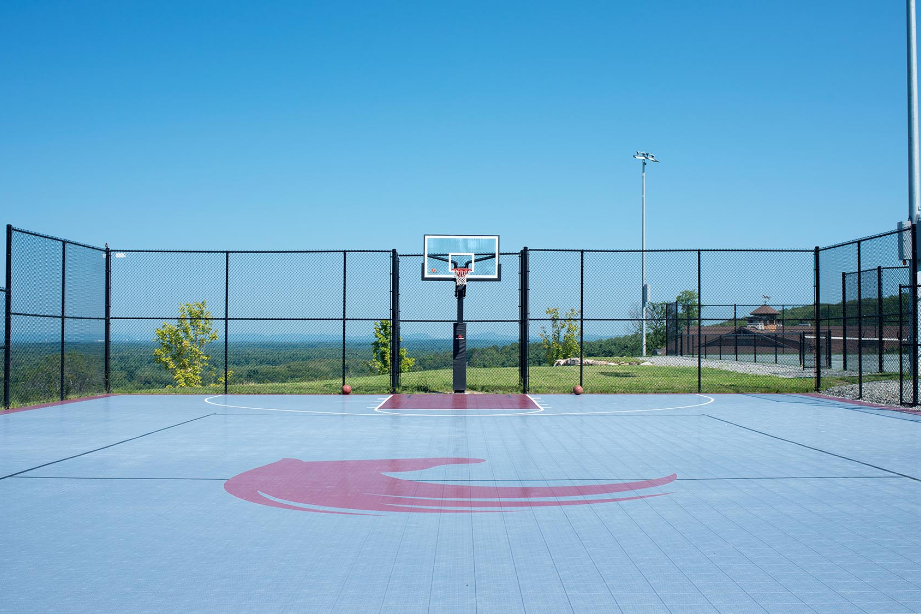 The VersaCourt Difference
VersaCourt tile systems install quickly and securely, over new or existing surfaces, to provide a truly monolithic surface that provides consistent ball bounce and response across the entire surface of the court. The slight vertical flex of the VersaCourt tile and side-to-side movement allows forgiveness for athletes' knees, joints and lower backs, which reduces the chance of injury during aggressive and competitive play.
Design Options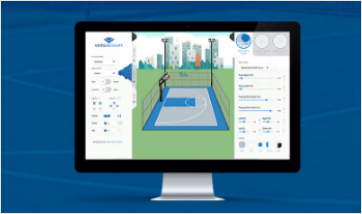 Design Your Own Dream Court
With our interactive court designer, you can create the court of your dreams. Mix and match colors, add game lines and accessorize.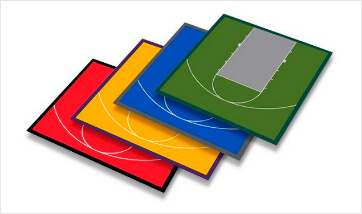 Pre-Designed VersaCourt DIY Kits
We offer 14 different DIY basketball court kits available in a variety of color combinations, but can also customize courts to your space.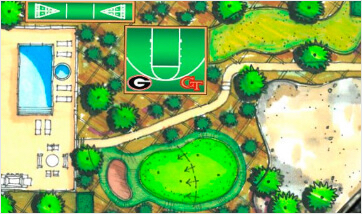 Professional Design Assistance
When you choose VersaCourt, you'll work with our in-house designers that create hundreds of court designs each year.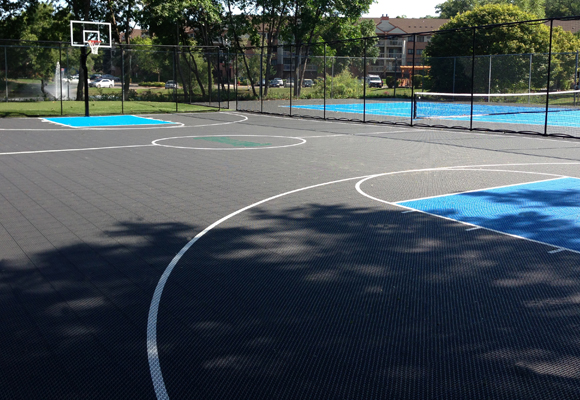 Outdoor Basketball Courts
VersaCourt outdoor basketball courts deliver consistent performance and unmatched durability throughout the seasons. Our specially-engineered, open grid tile design drains and dries quickly and provides improved grip and traction needed for competitive play. We offer a variety of court tile options that are completely customizable to best fit your athletic requirements.
---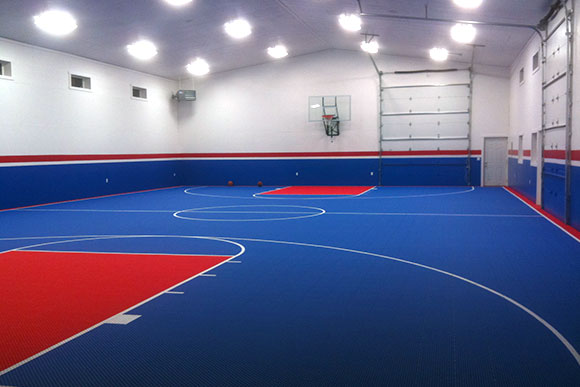 Indoor Basketball Courts
VersaCourt indoor basketball courts were engineered with the player and facility owner in mind. VersaCourt indoor tile is the flattest, tightest fitting and most rigid court tile on the market, designed to remain flat throughout the entire surface of the basketball court. VersaCourt indoor basketball court flooring are exceptionally durable and will provide consistent ball bounce throughout the lifetime of the court.
Make it a Multi-Sport Game Court
With a wide variety of line options and accessories, VersaCourt allows customers to design and create an entire athletic complex in their own backyard or facility. Our customers can work directly with our in-house design staff to create the multi-sport game court of their dreams.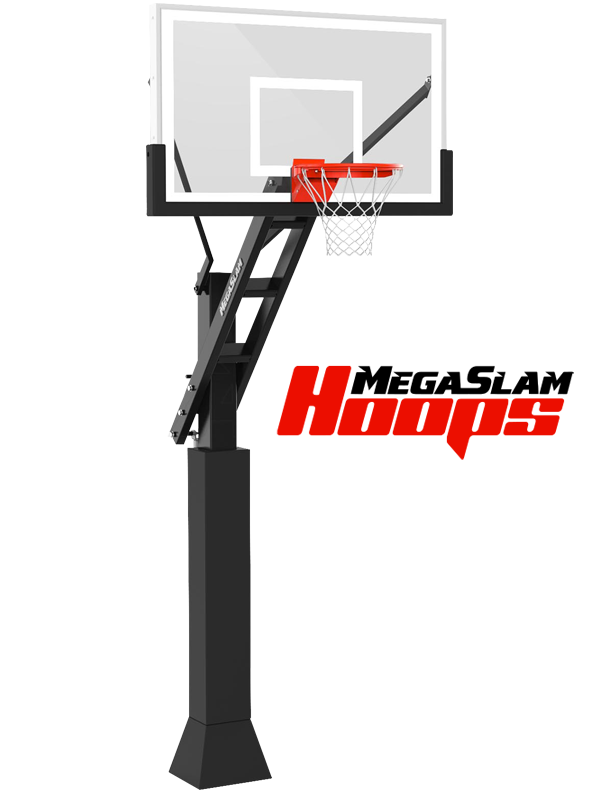 Accessorize
MegaSlam Basketball Goals
VersaCourt is the exclusive partner of MegaSlam Hoops and their multi-tiered line of high-performance residential basketball goal systems. Every MegaSlam goal system is proudly made in the USA, and offers exceptional performance, durability and limited lifetime warranties to match the high-quality construction

Basketball Goals

Custom Designs & Logos

Ball Rebounders

Lighting Systems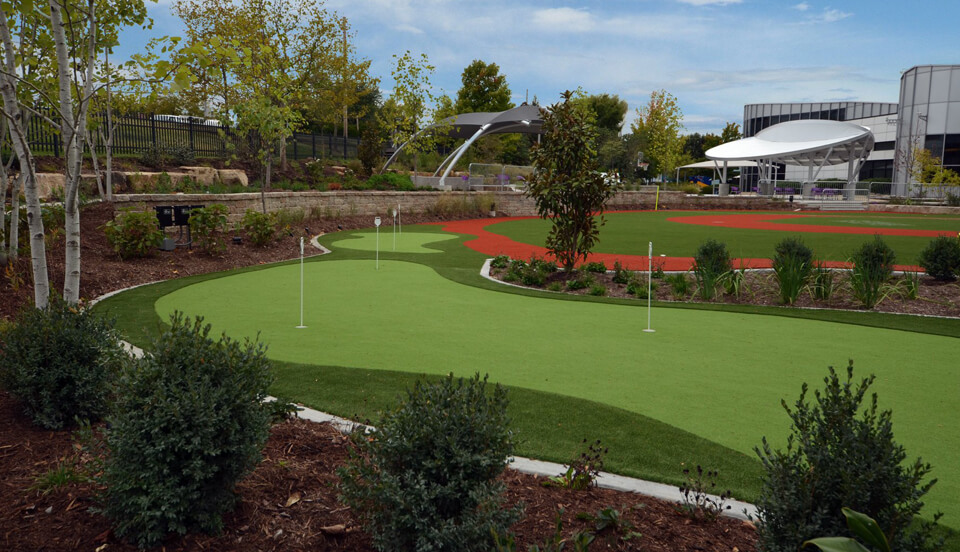 Whether it's a fitness facility, hospital, or rooftop bar The Recreational Group can bring your space alive with a large selection of innovative recreational surfacing solutions. Learn more about the range of spaces we have worked with to bring alive.
Commercial Basketball Court Gallery