Playground Surfaces
The fast-draining, open-grid surface of VersaCourt tile makes it an ideal choice for playground surfaces. It is aesthetically please, requires minimal maintenance and is both comfortable and safe for children to play on. The colorful tile can be painted with lines for a wide variety of games including 4-squre, hop scotch, Awana, chess and more. Even customize a court with school logos or artwork.
Benefits of Court Tile
Low Maintenance

Easy to clean with broom, hose or leaf blower

Backed by Warranty

Offering limited and lifetime warranties for VersaCourt systems

Superior Grip

Unique surface profile offers superior grip and traction

Up to 50% Cooler

Tile surface stays up to 50% cooler than concrete or asphalt
Unmatched Durability

Will stand up to aggressive play and harsh weather conditions

Wide Selection of Tile Colors

Tile is available in a wide variety of color options

Completely Customizable

Add your favorite game lines, designs and logos

Suspended Surface

Provides forgiveness for players' knees, joints and lower backs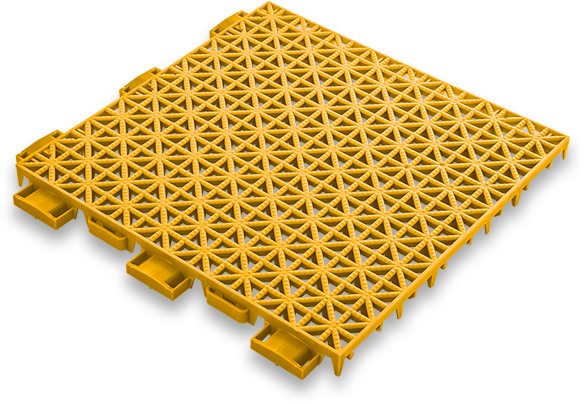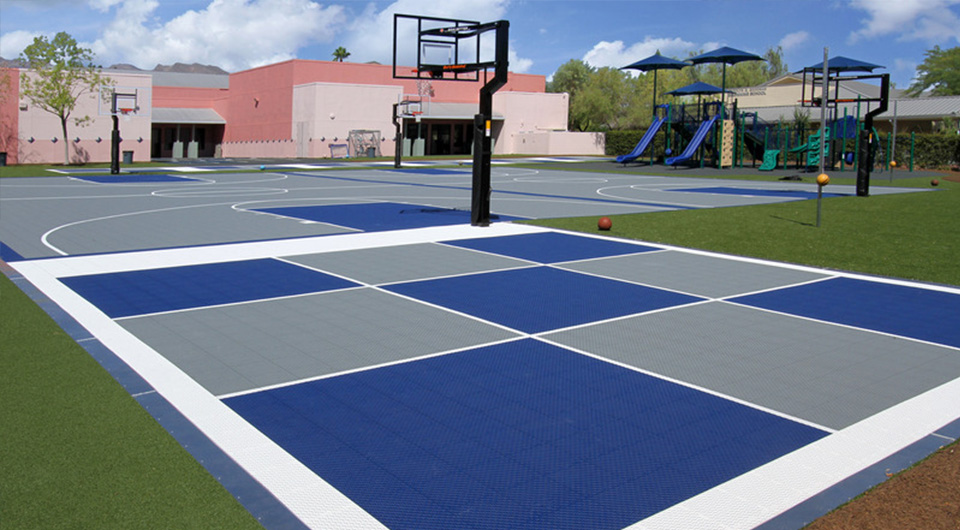 Safer Than Traditional Concrete & Asphalt Courts
VersaCourt tiles are designed with shock absorbing qualities to provide a more forgiving surface than concrete or asphalt, and it stays up to 50% cooler during warmer school days.
Customizable Options
Our court design experts will work with you to develop a court solution that can accommodate a wide variety of sports and activities. We also offer a selection of game court accessories, including basketball goals and net systems to allow you to host all of your activities effectively.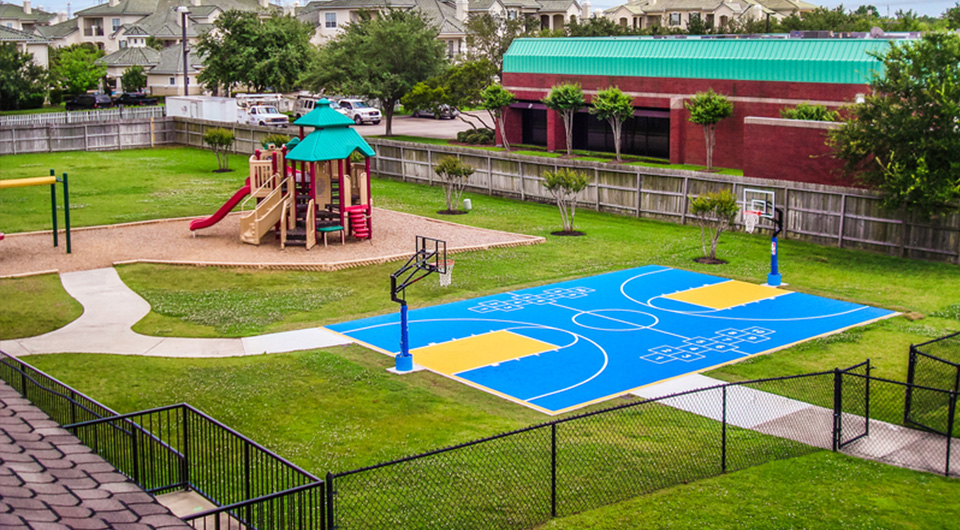 Design Options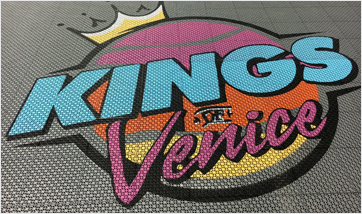 Customizable Options
We can help you develop customized graphics, logos and text to create a truly unique court solution that will make your facility stand out.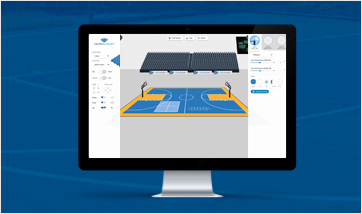 Design Your Own Dream Court
With our interactive court designer, you can create the court of your dreams. Mix and match colors, add game lines and accessorize.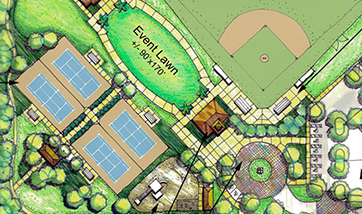 Request Design Assistance
When you choose VersaCourt, you'll work with our in-house designers that create hundreds of court designs each year.
See how VersaCourt is
Reinventing the Playground
Commercial Playground Surface Gallery