Solutions By Space
VersaCourt works with a variety of commercial spaces to bring spaces alive with fun and exciting games. Learn more about the different spaces we've worked with and talk to a VersaCourt team member about your space today.
Request Quote or Design Assistance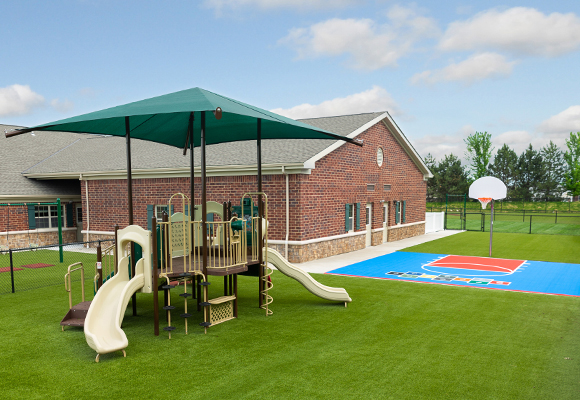 ---
Preschools
VersaCourt tile systems allow your budding athletes to be introduced to sports and ball games with its innovative, multi-sport game courts. The fast-draining, open-grid design provides a low-maintenance surfacing that is both a comfortable and safe alternative to concrete and asphalt. The colorful tile systems can be outfitted with accessories and lines for a wide range of games and activities.
---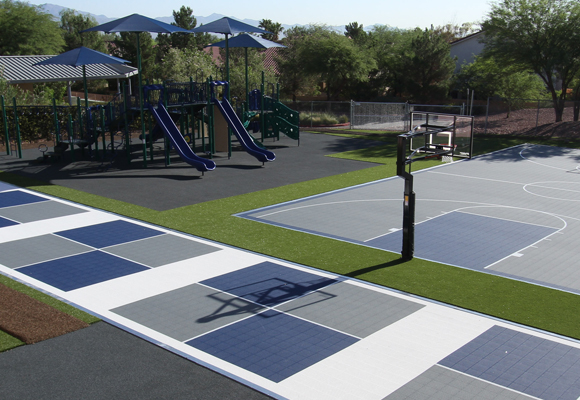 Grade Schools
VersaCourt multi-activity game courts are the perfect alternative for concrete or asphalt surfaces regularly featured on grade school playgrounds. VersaCourt tile stays up to 50% cooler than traditional black top, and provides a slight vertical flex to help protect students from activity-related injury. Plus, VersaCourt playground courts can be customized to include any number of sports and activities, the only limitation is your imagination.
---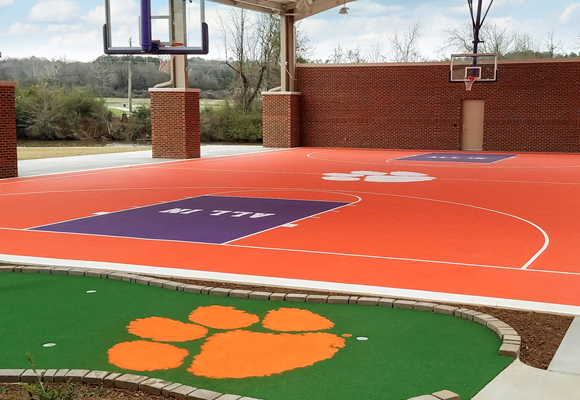 High Schools & Colleges
VersaCourt designs and installs both indoor and outdoor game courts for high schools and college athletic facilities. VersaCourt game courts are highly versatile, exceptionally durable, and require very little regular maintenance. Our courts can be outfitted with a variety of accessories and game lines to match your athletic requirements.
---
Faith-Based Facilities
VersaCourt indoor and outdoor court tile provides your congregation with a low-maintenance, multi-use flooring solution. From weekly sports leagues to social events, VersaCourt tile surfacing offers the perfect balance of durability and playability.
---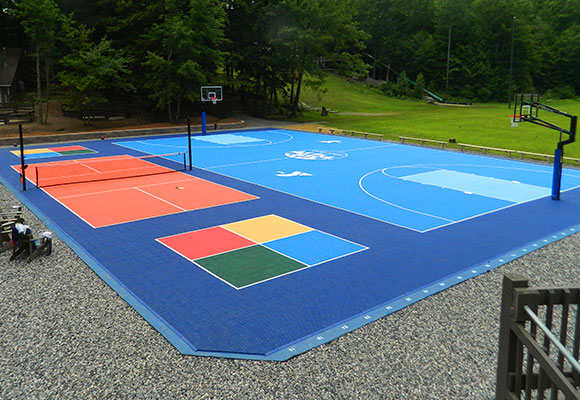 Parks & Recreation
With VersaCourt outdoor court tile systems, we can provide you with a customized outdoor court solution based on your space and activity requirements. Popular outdoor applications include basketball, tennis, pickleball, shuffleboard, and volleyball.
---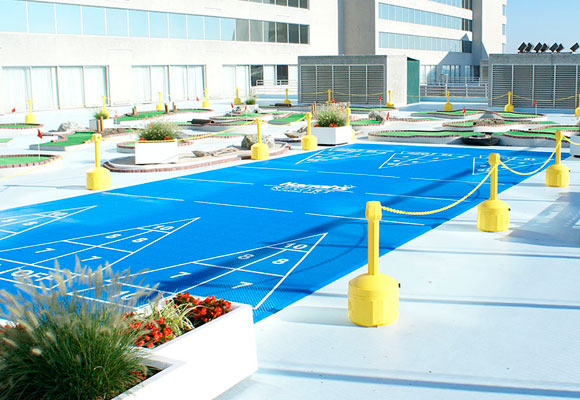 Hotels & Resorts
Looking for the perfect amenity for your hotel or resort? VersaCourt offers a wide selection of court tile systems that can be customized to feature any activity imaginable. Your guests can play basketball, tennis, volleyball, shuffleboard, or all the above with one of our multi-sport game court solutions.
---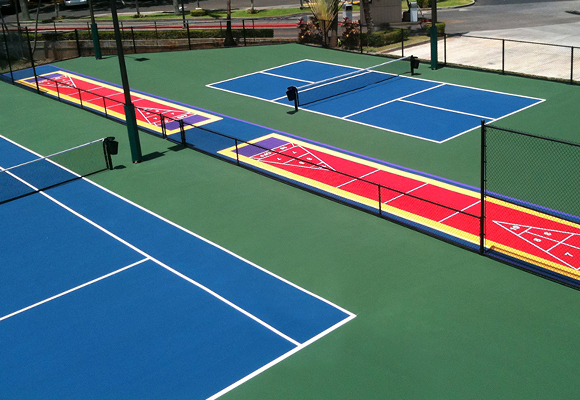 Retirement Communities
VersaCourt develops unique and engaging amenities for retirement communities across the United States. The suspended surface and slight vertical flex of the VersaCourt system protects residents' joints, knees and lower backs, so that guests of all ages can safely enjoy the activities they love.
---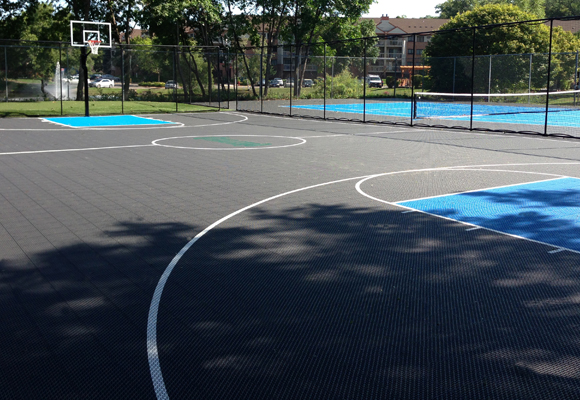 Apartment Complexes
VersaCourt tile is the perfect upgrade for a deteriorating tennis or basketball courts. Our tile system offers a longer lasting, durable, and inexpensive alternative to resurfacing with a new coat of paint or a new layer of asphalt. You also have the option to convert to a multi-sport game court that can feature games like tennis, basketball, shuffleboard, and more.
---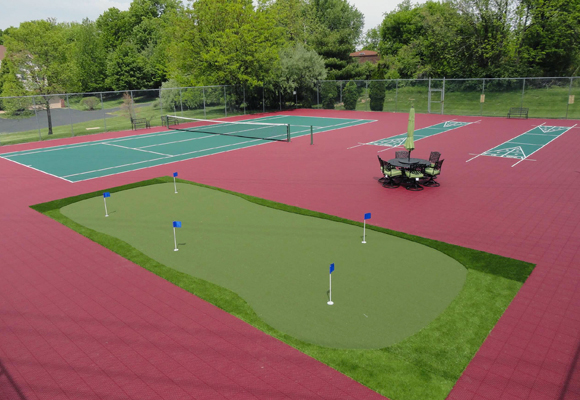 Homeowners Associations
Homeowners associations can now install or upgrade existing court systems to include a variety of games for adults and children of all ages. Turn your new court into a multi-sport game court that can include basketball, tennis, shuffleboard, and more. Your community will come together to celebrate outdoor fun on your new customized VersaCourt.
---
Skating Rinks
VersaCourt offers court tile systems engineered specifically for skating rink applications. Our skating rink tile systems possess the best wheel grip and maneuverability of any suspended flooring system on the market. In addition, VersaCourt skating rinks are easy to maintain and require little regular maintenance.