New Partnership:
American Cornhole League names VersaCourt as the Official Playing Surface of the ACL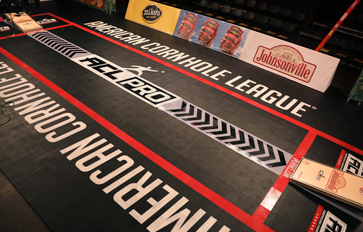 VersaCourt, an industry leader in the plastic modular tile industry, and American Cornhole League (ACL), the organizing body for professional and amateur cornhole players around the world, have partnered to name VersaCourt as the official playing surface of the American Cornhole League. The partnership brings together two successful companies committed to quality products, customization, and fun.
Cornhole has seen tremendous growth over the last decade. That growth has taken cornhole from being a backyard and tailgating pastime to a serious sport with professional players who make their living competing in tournaments around the country. Additionally, the growth of cornhole has attracted the interest and cameras of major media outlets like ESPN, ESPN2, and NBC Universal.
ACL is leading the charge to organize cornhole as an established sport with tournaments, leagues, and professionals. Additionally, ACL has big goals for growth and expansion, which is evident from their recent announcement of Asland Capital Partners' investment in September of 2021.
"You kind of chuckle when you think about [investing in cornhole]," John Thompson III, of Asland Capital Partners said in a recent article published by CNBC.com. "But as you dive in and do the research, cornhole is one of the fastest-growing sports in the world."
"VersaCourt is always looking to team up with strong partners that we feel we can serve and help enhance their mission. In the past, VersaCourt has worked with Universities, the Boys & Girls Clubs, Make-a-Wish, and others, and we believe that our courts can help ACL continue to grow the sport of cornhole," said Jeff Carney, Vice President of Versacourt. "VersaCourt creates custom designed athletic surfaces for a wide range of sports, games, and activities. We see the growth of cornhole, and we're excited to partner with a great brand and organization like ACL."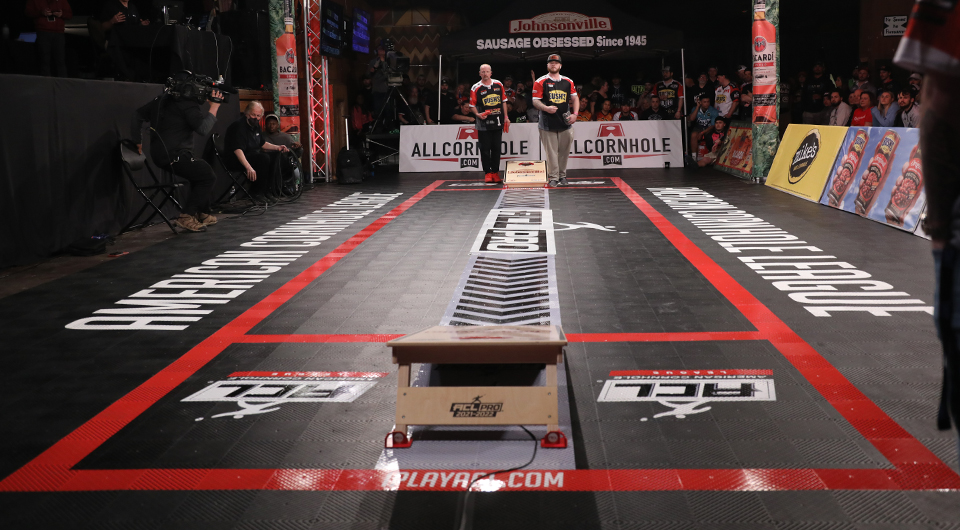 The VersaCourt Difference
VersaCourt, a part of The Recreational Group (RG) families of companies, strives to help families, friends, communities, and facilities create unique, fun, and custom athletic surfaces to foster meaningful connection. At VersaCourt we believe that it's more than a just an amazing looking court, it's an opportunity to create memories that last a lifetime.
Design Options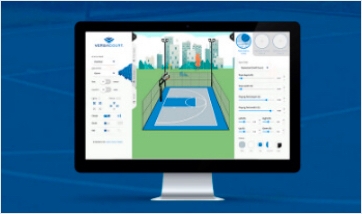 Design Your Own Dream Court
With our interactive court designer, you can create the court of your dreams. Mix and match colors, add game lines and accessorize.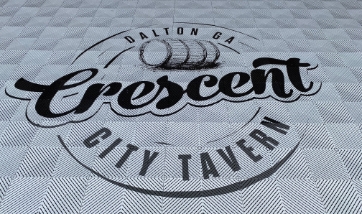 Customize Your
Court
VersaCourt cornhole courts offer branded solutions to give your cornhole game a unique and custom look.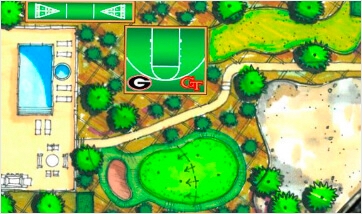 Professional Design Assistance
When you choose VersaCourt, you'll work with our in-house designers that create hundreds of court designs each year.