Event Flooring
VersaCourt offers portable event flooring options to fit a variety of needs like sporting events, trade shows, conferences and more. Our customizable event flooring features a patented interlocking system, and provides an exceptionally uniform and durable surface, which allows for intensive activity.
Benefits of Event Flooring Tile
Low Maintenance

Easy to clean with broom, hose or leaf blower

Backed by Warranty

Offering limited and lifetime warranties for VersaCourt systems

Superior Grip

Unique surface profile offers superior grip and traction

Up to 50% Cooler

Tile surface stays up to 50% cooler than concrete or asphalt
Unmatched Durability

Will stand up to aggressive play and harsh weather conditions

Wide Selection of Tile Colors

Tile is available in a wide variety of color options

Completely Customizable

Add your favorite game lines, designs and logos

Suspended Surface

Provides forgiveness for players' knees, joints and lower backs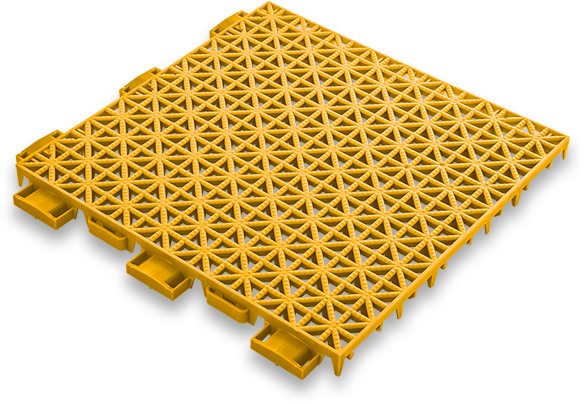 Customizable Options
At VersaCourt, we can help you design and develop a solution that perfectly integrates with your space and features all of the sport and activities that you need. We can also develop customized graphics, logos and text to create a truly unique court solution that will make your facility stand out.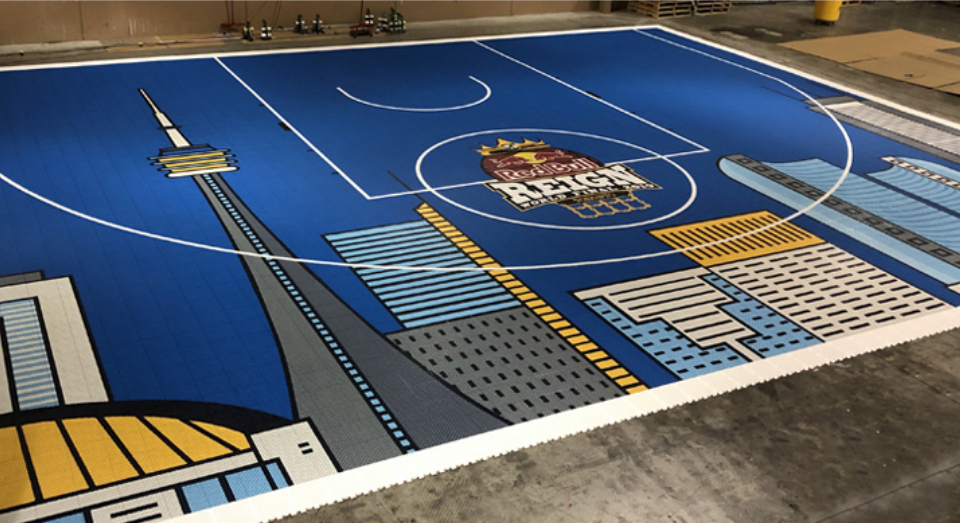 Looking to Rent?
VersaCourt partners with RG Event Surfaces to provide athletic court rental flooring. VersaCourt tiles are suited for sporting events in venues that do not have ready-built facilities. The interlocking feature provides athletes with a flat, safe and comfortable playing surface that is ideal for hockey, basketball and more.