How it Works
Building your dream court with VersaCourt is as easy as 1...2...3...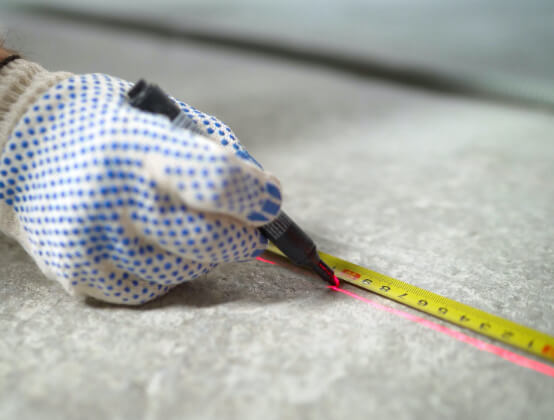 1
Measure Your Space
Measure the length and width of the surface where you want to place your VersaCourt.
No existing surface? Simply measure the area where you want to install your VersaCourt
Looking for a start-to-finish installation? Contact us for details.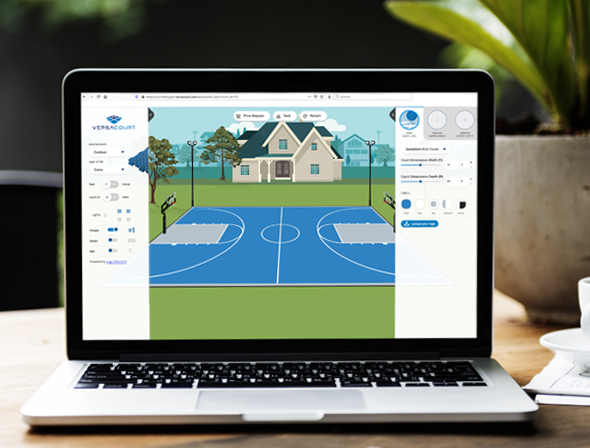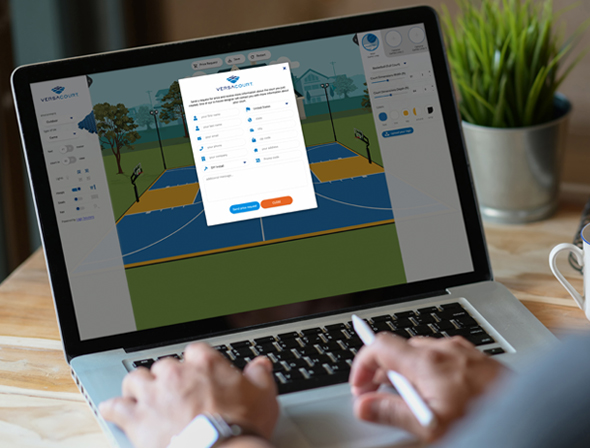 3
Request A Quote
You will be contacted within 48 hours by a VersaCourt team member. They will provide you with a custom quote that includes curbside delivery.
4
Payment, Final Design Approval & Production
Submit payment
Receive final drawing for approval
Once approved, court goes into production
Receive a picture of the finished court before shipment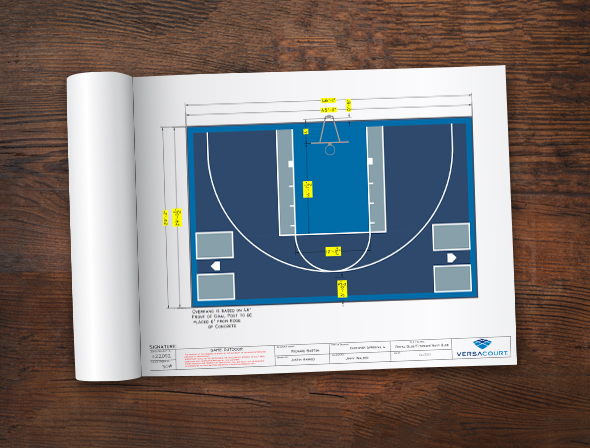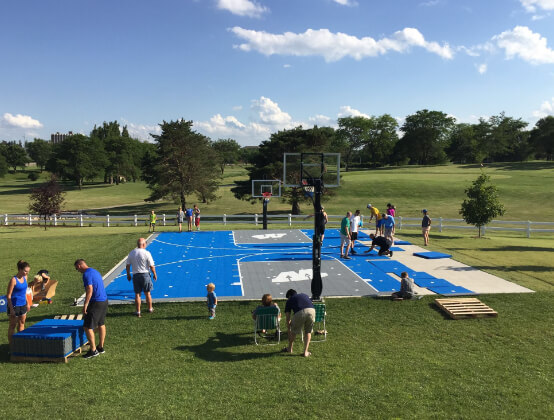 5
Shipping & Installation
Your approved court is disassembled into sections for shipping and numerically packaged for ease of installation.
6
Let's Get Started!
Mix & match colors, add game lines and accessorize to create the court of your dreams!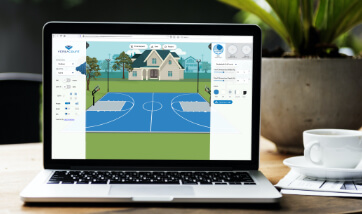 DIY Court Kits
After you have designed your court, you can submit a Price Request in the tool. This will be sent to a VersaCourt team member who will reach out to ask a few additional questions and provide a quote price. Want something simple, yet fun?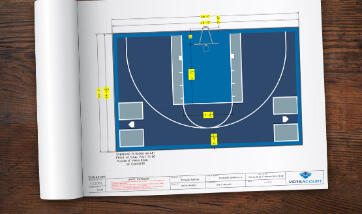 Request a Quote
Not sure on what design you want? Request a quote online and a VersaCourt team member will reach out to discuss your options.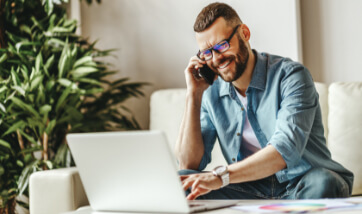 Give Us a Call
Give us a call! VersaCourt team members are standing by during normal business hours to answer calls and talk to you about your VersaCourt options. VersaCourt team members can be reached at 800-540-4899.