Flexible Solutions with VersaCourt
At VersaCourt, we are happy to work with our customers in whatever way works best for them. Our centralized design team and innovative court construction and packing process make adding a court to one's home or facility as easy as possible. For the most part, as long as you have a solid, flat surface on which to place the court, installation is simple.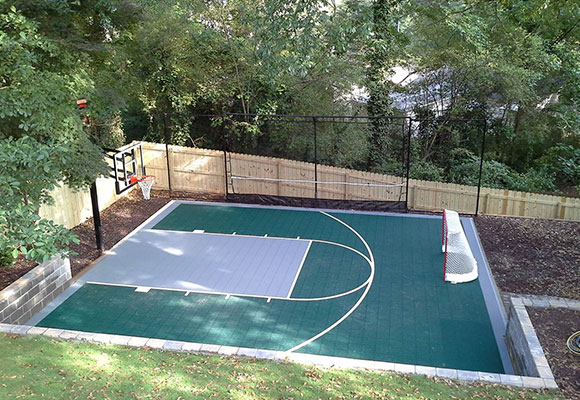 For Homeowners
With VersaCourt, the options for adding a court to your backyard have never been greater. We make it as easy as possible to do it yourself or we can provide base specifications and installation instructions for your local concrete or landscaping contractor. Plus, in some regions of the country, we have experienced dealers that can provide you with a turnkey solution.
For Landscaping Companies
For landscaping companies looking to incorporate a court into their designs, we can not only assist in the design process, but also provide specifications and installation instructions to make the process as easy as possible.