Solutions for Homeowners
At VersaCourt, we know that our clients have a wide variety of knowledge and experience when it comes to construction projects. Some of our customers are "do-it-yourselfers" that enjoy home construction projects while others want to hire a company to take care of everything. Our goal is to work with you in whatever way works best for your needs.
Regardless of the path you choose, you'll benefit from the VersaCourt DIY Difference. This process not only makes installing backyard courts easier for our DIY customers, but it benefits our certified dealers and any landscaping companies who specify and install our courts. For the most part, customers typically need help with pouring the concrete or asphalt subsurface and installing accessories like basketball goals, fences and lights.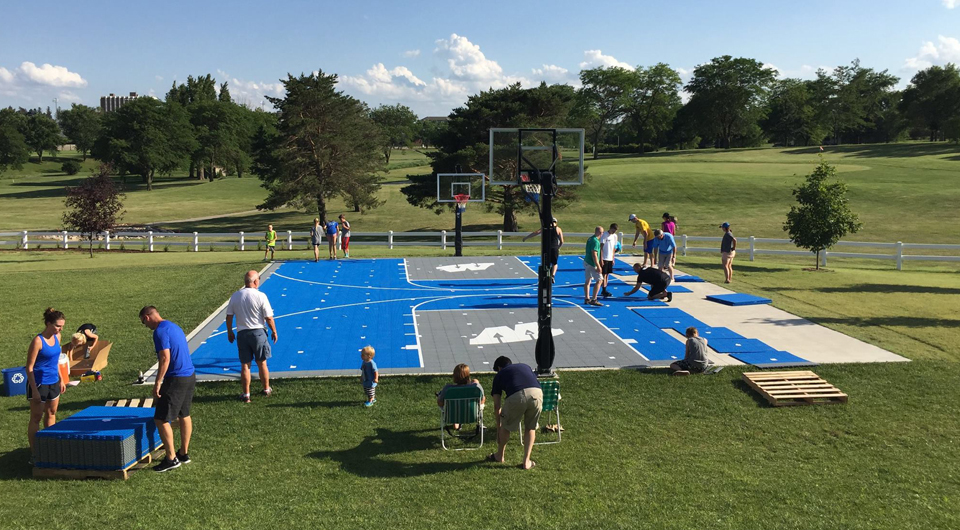 Installation Options
Do It Yourself
For do-it-yourselfers, landscaping companies and construction firms. We provide you with all of the drawings and specifications for your base, pre-assemble each court to certify product quality, and then organize, palletize and ship directly to the job site for easy assembly. Essentially, we provide you with everything you need to complete your project quickly and cost effectively.
Installation Options
Installation By Dealer
In many areas, we have certified dealers that can handle every aspect of your project. Our experienced designers can survey your land and discuss the needs of your family to identify the best type of court and accessories for your space. Once complete, our dealers take care of the entire installation process and deliver a court that is ready to play on.