Backyard Basketball Court, Tennis Court, & More in Denver, CO
VersaCourt manufactures, designs and installs innovative court solutions for a wide variety of sports including basketball, tennis, pickleball, and more for the Denver area. With its patented interlocking system, VersaCourt tiles provides an exceptionally uniform and durable surface to play on for outdoor and indoor games on residential, or commercial spaces. View our case studies to see a few examples of our work. We have a local Denver dealer that can install your new court, or if you prefer a DIY option, we offer that as well.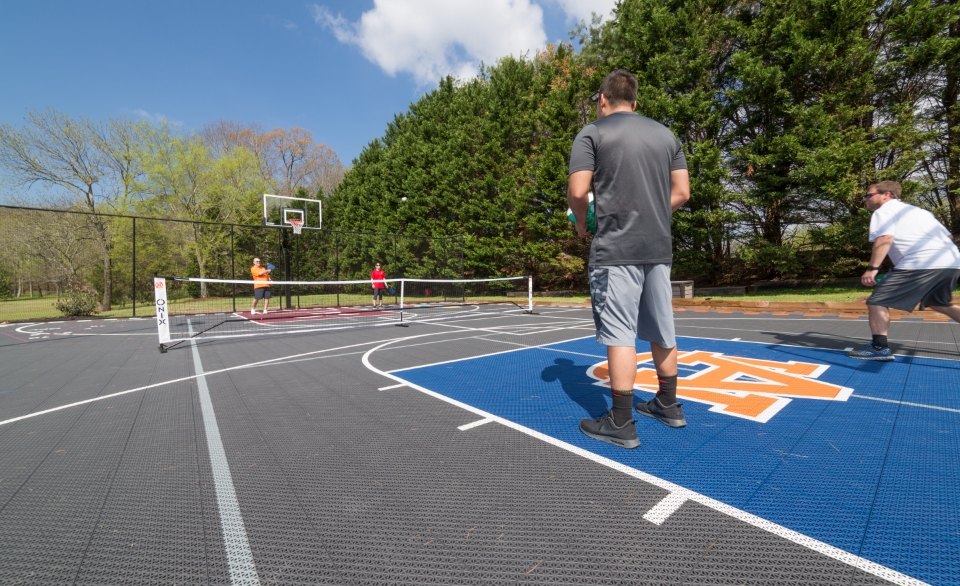 Denver
Service Areas
We have a certified dealer local to Denver that can handle every aspect of your project. Our experienced designers can survey your property and identify the best type of court tile for the cold winters of Denver. As an industry leader in sports surfacing systems, you can find our tiles all over Denver in backyards, preschools, grade schools, high schools, colleges, faith based facilities, parks, hotels and resorts, country clubs, retirement communities, apartment complexes, and more. Once complete, our Denver dealer will take care of the entire installation process and deliver a court that is ready to play on.
Applewood
Aurora
Box Mar
Dayton Triangle
Edgewater
Englewood
Glendale
Greenwood Village
Irving
Lakeside
Lakewood
Littleton
Morrison
Sheridan
South Denver
West Pleasant View
Wheat Ridge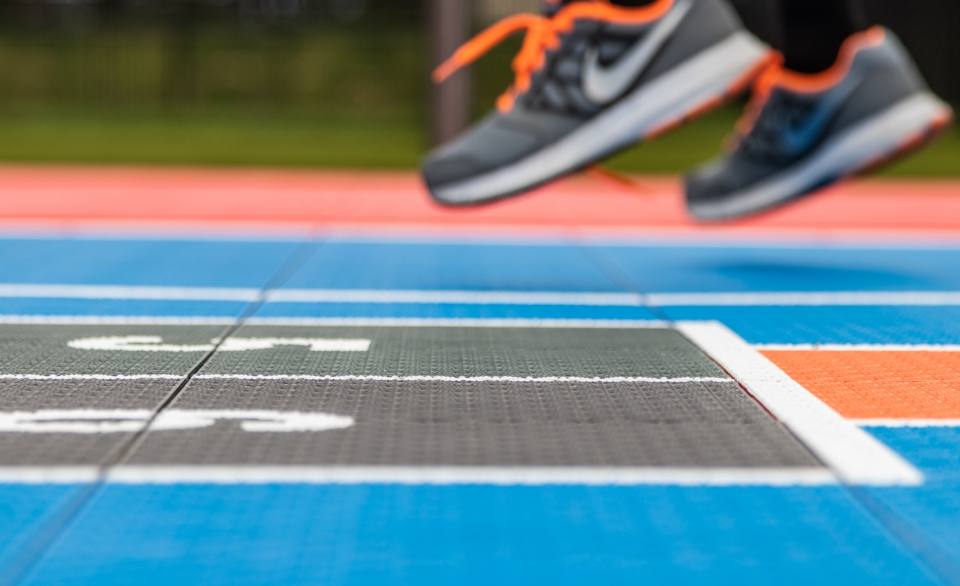 Denver
Multi-Sport Game Courts
VersaCourt's multi-sport game courts can be designed with a variety of line options and accessories to support any number of sports and activities. Popular game line options in Denver include:
Additional Game Line Options
Our designers can work with you to determine the placement, color and size of different line options that will work for your court. In many instances, we will use different colored lines for different games or adjust the standard sizes to get them to fit on your court.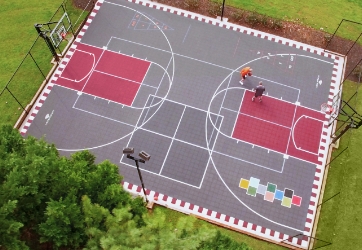 ---
Custom Artwork, Lettering, Logos
Our team of in-house designers and painters can work with you to personalize your new court with a custom logo or artwork. Add a custom graphic or the logo of your favorite sports teams. From basic one-color logos to intricate, multi-colored designs, our capabilities are extensive. Plus, all logos are pre-painted in our warehouse using proven techniques to ensure the highest quality and accuracy.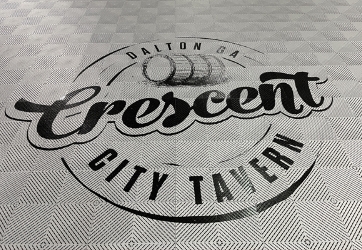 Backyard Retreat
Bring the Home
With plenty of space, this family wanted to create a backyard environment where they could entertain family and friends with fun and exciting outdoor activities. VersaCourt teamed up with XGrass and Tour Greens to create a backyard that would truly Bring the Fun Home.
Future Stars
Bring the Home
A family with young children presented VersaCourt the opportunity to "Bring the Fun Home" to their backyard by creating this complete practice facility. Whether the kids will be stars in the future remains to be seen, but with a Tour Greens practice green, a multi-sport game court from VersaCourt and a batting cage complete with XGrass sports turf, they have the tools they'll need to succeed.
Countryside Estate
Bring the Home
With three young children and plenty of space at their countryside estate, this couple tasked us with bringing the fun home to their little slice of heaven. By working with our sister companies Tour Greens and XGrass, we were able to create a little something for everyone in the family.